The decor of your home is a reflection of your identity, style, and personality. You must, therefore, think about it carefully before making any changes. If you want to achieve a 3D look, there are lots of helpful ideas. Light is the biggest factor that may help you create a 3D look. Play around with its color, intensity, and direction to achieve the desired effect. Both natural and artificial light sources can be used to achieve a 3D look. Here are a few simple home decorating ideas to create a 3D look.
Create a Mirror Wall Gallery
Gallery walls are common but yours does not need to be boring. A mirror gallery wall can give off a 3D look. It is easy, inexpensive, and looks great on large walls. It creates a dramatic effect and you can achieve different looks depending on the lighting. Follow these steps to create a mirror gallery wall with a 3D effect:
Gather the mirrors you would like to use

Trace them on brown paper to create templates for each one. If you do not have brown paper, use a newspaper instead. The idea is to understand where every frame will go

You need two layers to create a 3D effect. Some of the frames will be mounted on the wall and others on blocks. You will need thick blocks to support your frames. Consider creating your frames from scrap wood.

Paint the sides of your blocks the same color as your wall. They should look like a part of your wall. It may be difficult to achieve a 3D look if your walls do not blend in.

Drill holes in the middle of every block before screwing them onto your walls

The blocks will act as the walls for your raised frames. Use nails to hang your framed mirrors

Start by hanging the wall-mounted mirrors and finish with those mounted on blocks
A 3D mirror wall gallery will look great regardless of where you use it. It reflects light and can make your space look bigger.
Lighting
Proper choice of lighting can help you create a 3D effect. Lighting is the foundation of all 3D art and you can take advantage of it to improve your interior. At the least, it makes objects visible. However, it does so much more. It can help you set the tone for your space and manipulate what people see. Consider using natural light from your doors and windows to create different looks at different times of the day. Use strong light contrasts to focus attention on a specific part of your home.
Neutral White and Geometry
Consider using geometrical lines and a neutral white to achieve a 3D look. You can glaze your wall tiles to improve the look. The effect will change during different times of the day. However, it will always be the focal point of your room
Use 3D Wall Art
Finding the right piece of art for your home can be costly and time-consuming. Fortunately, 3D art can look great in any part of your home. According to the team at VisionBedding.com, it gives your entire space a 3D look. 3D art is always a conversation starter. Consider placing it in strategic locations like entryways and your living room.
3D Wallpaper
3D wallpapers are a great idea when you want to give your entire space a 3D look. When trying to pick the best wallpaper, think about the aesthetics of your room, your interests and the effect you are trying to achieve. There are 3D patterns for anything including polka dots, stripes, circles, florals, animals, and fish.
There are a few ways to use 3D wallpaper. It is more than just painting your wall a different color. It gives your space a pop of texture and color. If you want a glamorous look, consider choosing gold and black patterns and applying them on one wall. Use the wallpapers on all four walls if you want to go all out. Bold patterns are not great for use on four walls as they can be overpowering. Minimalistic patterns will give off a cooler, more relaxed vibe.
These tips will help you find the most appropriate 3D wallpaper for your home.
Texture
Texture may determine the right type of wallpaper for your home. Consider using wallpaper that mimics marble, sisal, or cork to create an illusion of texture.
The Mood
Think about the mood you want to create with your 3D wallpaper. Once you know what you want, you can start looking for the appropriate options. You must know what will fit into your space and why you need it.  Different 3D wallpapers may be appropriate for different parts of your home. In bedrooms, for example, calm and relaxing options may be a good idea. Bold patterns are best for use in social rooms.
Professional Advice
A professional may help you determine the best option for your space and needs. Before choosing a 3D wallpaper, consider getting input from a professional. They will help you depict the exact mood you want and calculate the precise cut. Even the most creative homeowners need some help.
3D Floors
Floors are an important part of your interior. You cannot ignore them as they affect the look of your entire home. If you enjoy optical illusions, 3D floors may be a great idea. 3D floors have plenty of benefits. They are smooth, good-looking, and comfortable. They can also prevent the growth of mold. If your 3D flooring is installed correctly, it can last long. 
3D carpets and floor mats are made with special technology. They can look great regardless of their placement, and they retain their good looks for a long time. They have great texture and color.
3D Wall Panels
3D wall panels are available in different themes, shapes, and colors. They add some life to your space and make it look bigger than it really is. They create an optical illusion and may be appropriate for use in different parts of your home. Choose 3D wall panels that represent your interests. You can find any print imaginable.
If you simply want to add some color and texture to your space, pick subtle options. However, there are bolder options that may add a touch of drama to your space. Most of them are waterproof and easy to maintain. 
3D Throw Pillows
Throw pillows offer you extra support and comfort. They can give your old couch a facelift. You can never go wrong with 3D throw pillows. They are just as functional as they are beautiful. The right 3D throw pillows should go well with the aesthetics of your room. They should match your chairs and sofas. The pillows can add some color and texture to your living room. You can use them to showcase your interests and personality.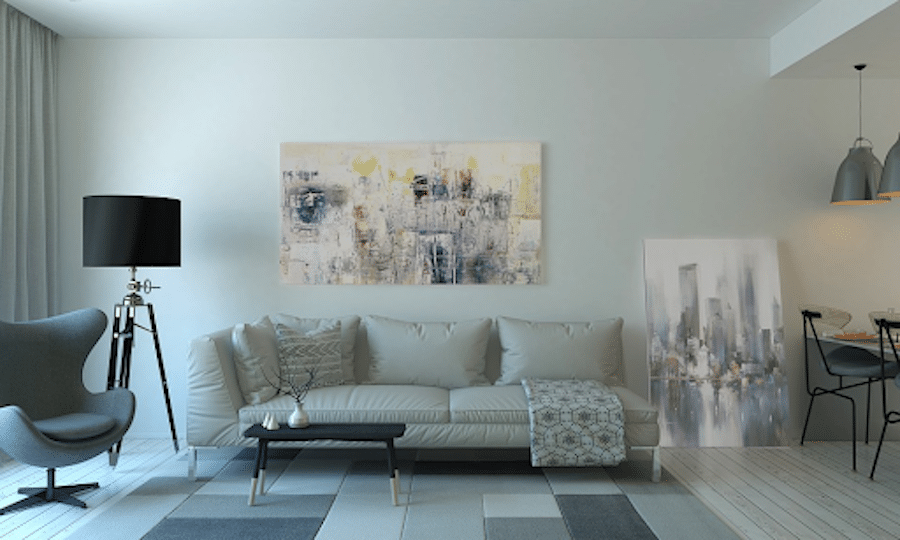 3D Bedding
3D bedding can give your bedroom an instant lift. Use anything including your duvet covers, blankets, and bedsheets to achieve a 3D look in your bedroom.  Most 3D bedding is strong and durable. You can find something to suit different ages and interests.
Because of its realistic look, 3D bedding is great for adding some texture to any room. You can also use it to introduce a pop of color. Everyone enjoys vibrant colors and patterns especially if they come with fascinating views. Popular prints for 3D bedding include florals, nature, stripped, and paisley. These prints can make your bedroom feel chic and bold.
3D Curtains
The right curtains can set the tone for any room. Whether you choose prints, solid colors, or sheers, you have lots of options to make a good impression.
If you have trouble finding curtains that truly stand out and improve the appearance of your home, consider using 3D curtains. They come in a variety of colors, patterns, and styles so you can easily find something for your home. 3D curtains will always stand out. Whether you choose subtle or bold prints, they are hard to miss.
The first thing to consider when trying to buy 3D curtains is the material. It plays a significant role in the maintenance, weight, and general appearance of your curtains. You can find 3D curtains in different materials including lightweight, medium, and heavy.
When trying to determine the best curtain, think of the following:
How much light would you like to let in?

Are you willing to invest a lot of time and effort in maintenance?

What mood do you intend to create?

Which fabric would go well with the rest of your décor?
Since most 3D curtains naturally stand out, you must be deliberate with your choice of color. Bold colors and patterns can overpower the rest of your décor. They are a great choice if you want to make your curtains the focal point of your room. Ideally, the color you pick should be in sync with your furnishings.
Remember that prints have a lot of visual weight. They can be a great idea if your furnishings are soft. The most popular prints for 3D curtains include florals and geometric patterns.
3D Sofa Covers
If you are looking for statement sofa covers, consider buying 3D options. When buying your sofa, you probably have the intention of using it for a long time. Sofa covers allow you to preserve the quality and life of your sofa while adding some style. They protect your sofa from spills and allow you to switch up your style without spending a lot of money. If you want to give your whole living room a 3D look, sofa covers can help you. They are both functional and decorative. Whether you are looking for something classic with subtle colors and prints or a bit of drama, there are plenty of options.
Custom-fitted sofa covers are your best option. They resemble upholstery, and they can be designed to suit the specific needs of your home. You can determine the exact pattern, fabric, and style.
3D Ceiling Tiles
There is an extensive variety of 3D ceiling tiles that can transform your home. When designing your home, you will have lots of opportunities to customize your space. With so many options, it is easy to forget about your ceiling and the need to personalize it.
Your choice of ceiling may affect everything else. If, for example, you want to create a luxurious look and feel, a glamorous ceiling may be a great idea. 3D ceiling tiles may help you achieve whatever mood you want to create. They are a lot better than other ceiling decoration options.
The tiles come in various colors, finishes, patterns, and styles. You can pick the most appropriate for your home. Most of them are rust-resistant and lightweight. They can remain in good condition for a long time.
3D Fridge Stickers
If you want to give your home a 3D look without going overboard or making any significant changes, consider using 3D fridge stickers. The stickers can represent your favorite animals, travel destinations, movies, superheroes, passion, or hobbies. Even though they may be slightly more expensive than regular fridge magnets, they are worth the cost.
3D Wall Clocks
3D wall clocks are appropriate for any room in your home. They are fun and look great regardless of your style. They give an instant vibe of luxury and can represent your interests. Whether you are looking for a simple design or something bold, 3D wall clocks are a good option.
There are plenty of ways to decorate your room with a 3D wall clock. The style you choose affects the general look, ambiance, and comfort of any room. Consider the decor in your room and the effect you want to achieve before making a decision.
In conclusion, there are lots of ways to decorate the interior of your home and achieve a 3D look. With the right pieces, you can highlight the strengths of your home, hide the flaws, and make it more appealing for everyone. The secret is to pay attention to your colors, flow, and textures. You can add a 3D look to your space with sofa covers, wall panels, wall clocks, wallpaper, lighting, and 3D mirror wall panels.
Home decorating ideas Featured Image Credit: Unsplash