Ever hungry for details, we asked Tricia Guild OBE, British designer and the founder and Creative Director of Designers Guild – a globally-renowned home and lifestyle company – to tell us how to choose rugs and runner to enhance your interior design. 
'Even the most minimal of interiors in my opinion, benefit from a rug. Designers Guild rugs are both practical and aesthetic adding warmth and interest to your room as well as layers of color and texture,' she says.
Below, Tricia tells us how she uses rugs in her interior design.
1. Swap rugs out to mark the seasons
Tricia suggests using living room rugs for seasonal updates: 
'You can take them up in the summer months or swap them for lighter versions helping to ring in those seasonal changes and in the winter I love to layer patterns over plain and mix the shapes; long, skinny Designers Guild runners with circular beauties.'
2. Introduce texture to a room with rugs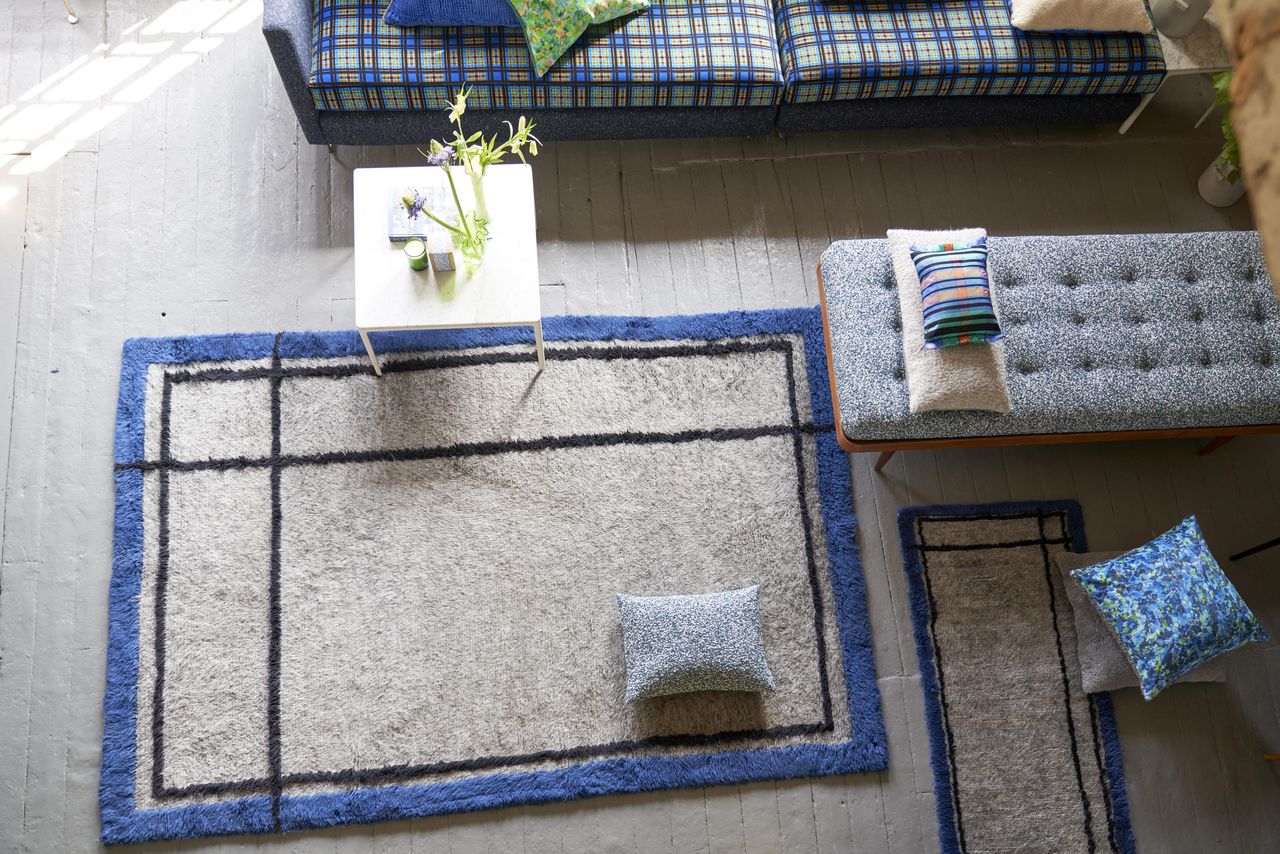 For both living room and bedroom rugs, there's the option off adding interest with different materials and finishes: 
'Mix the textures too – smooth and shiny with a long pile shaggy one. Every element will add a different dimension to your room but there's one thing for sure – your room needs one,' says Tricia.
3. Add a contemporary edge with monochrome graphics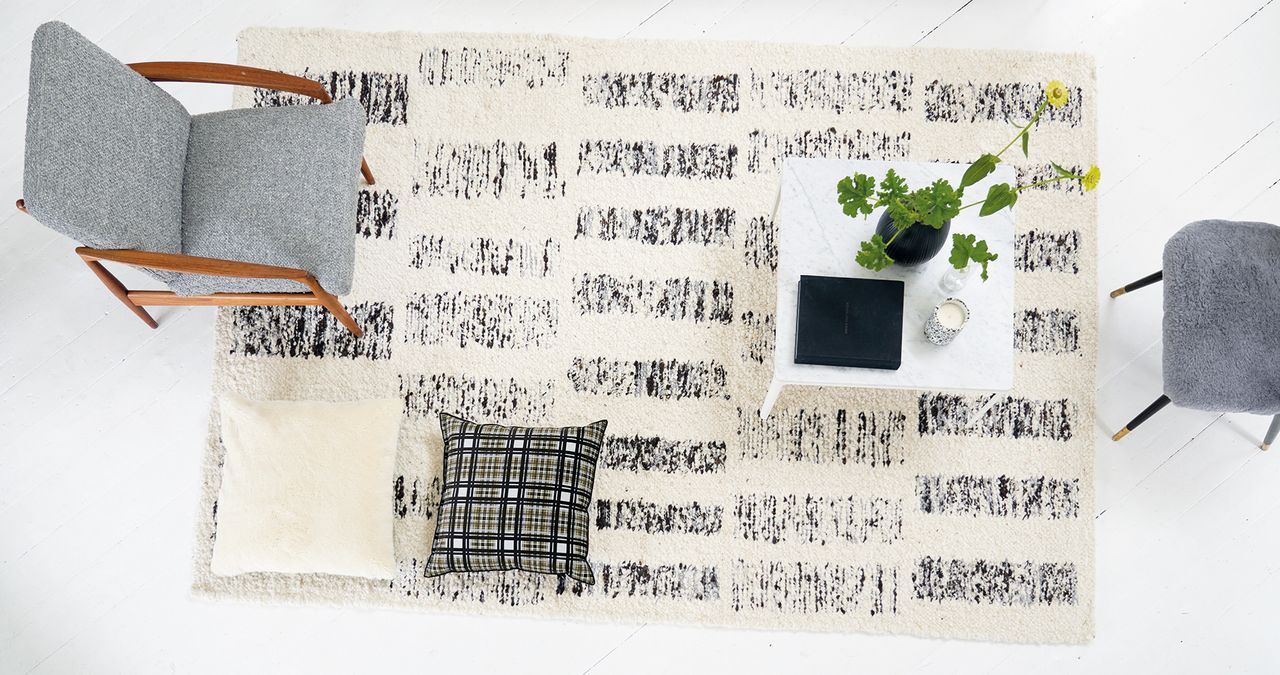 Perfect as kitchen rugs, monochrome color schemes can create a more modern feel for a room. 
'Black and white rugs are a brilliant way of adding modernity, neutrality and a graphic edge to a room,' says Tricia. 'Used with strong colored rugs – they calm the color and form a  neutral back bone and structure to your space.'
4. Add subtle color with shaded rugs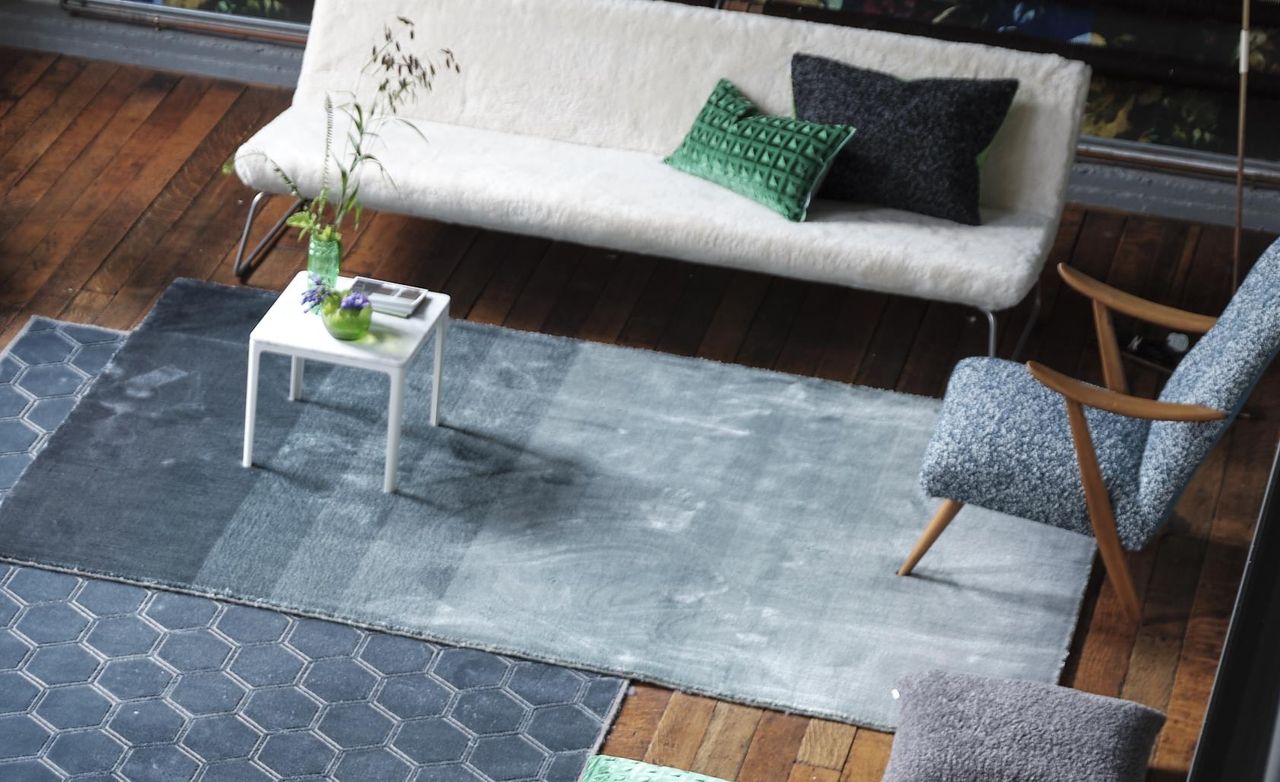 'Shaded or ombre rugs, like our Savoie Olive rug add color and texture yet in a soft subtle way – choose from pure wool for a matte wash of color or the sheeny gleam of viscose which adds a glamorous look.'
5. Choose vibrant pattern to inspire a scheme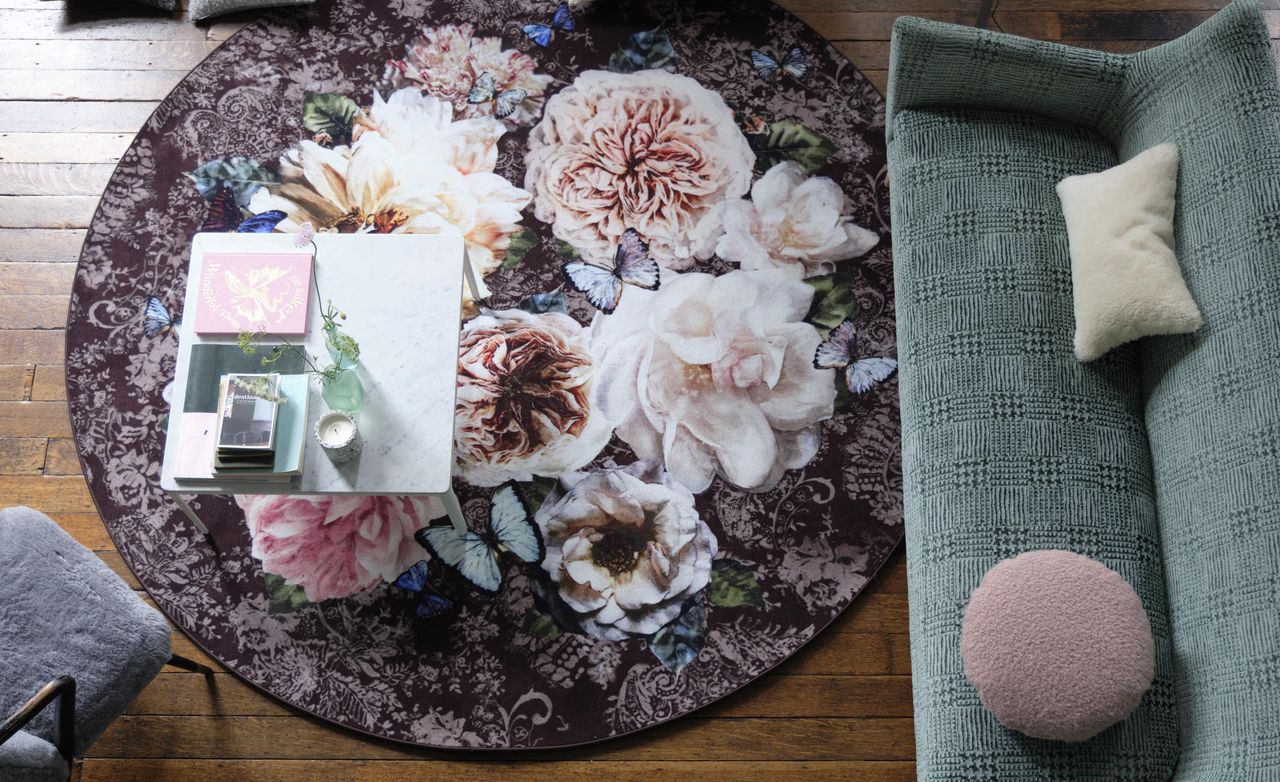 'Sometimes a vibrantly patterned rug can set the tone of your whole decoration scheme but a great way of not letting it over power a scheme is to use complementary plain rugs along side. Just as you would mix plain and patterned cushions.'