Gardens, as anyone who's blown a weekend tending an overgrown and weed-filled yard can attest, do not take care of themselves. At least not usually.
A new project in Milan offers a vision of a garden that can water and light itself, all by harvesting the energy of the people who come to visit.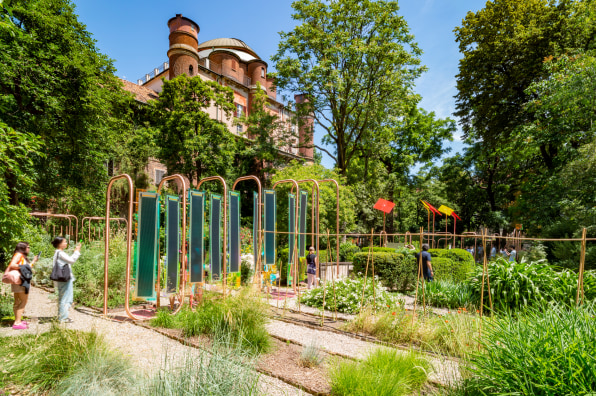 "Feeling the Energy" is a temporary installation at Milan's botanical garden that employs a range of renewable energy sources to power the garden. Co-designed by Milan-based CRA-Carlo Ratti Associati and architect Italo Rota, the installation features a winding copper tube that bends and flows through the entire garden, serving as an elegant irrigation hose at ground level and providing misters overhead that help cool the human visitors walking through. Renewable energy provides the pumping power, as well as electricity that lights the garden at night.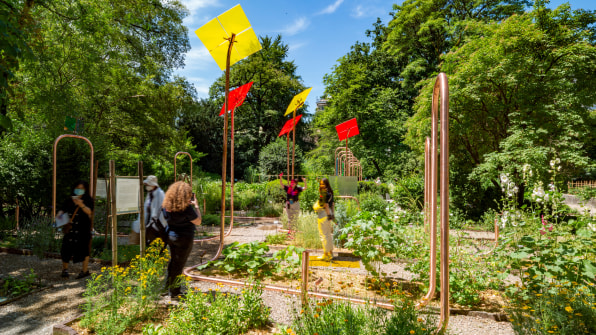 "It is an urban experiment, a mini 'living lab' which aims to explore what a self-sufficient energy system could look like," explains Ratti via email.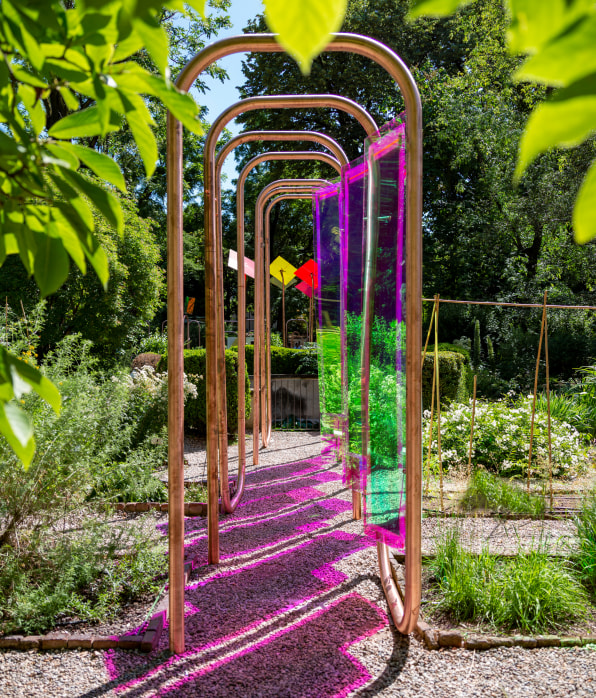 The garden uses a wide range of energy sources, from small wind turbines and photovoltaic panels to unconventional devices like a power-generating carousel and an oversized vibraphone that converts each strike of a musical note into stored electricity. These unconventional power sources are intended to show that human movement is an underutilized form of renewable energy that could be harvested from things like playground equipment.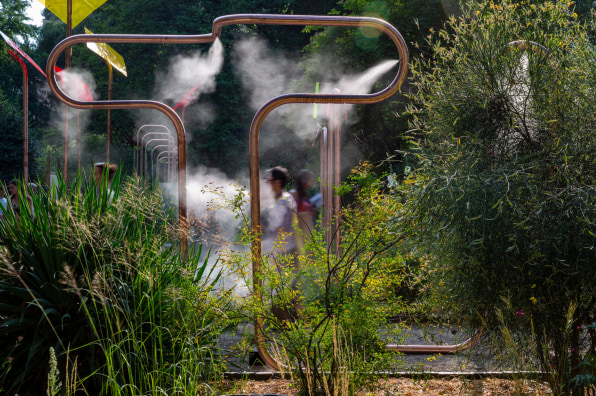 Ratti says it's important to show that some of our daily activities, from recreation to self-expression, can be sources of alternative energy. "Many objects we use in everyday life could take on a second purpose as energy generators," he says.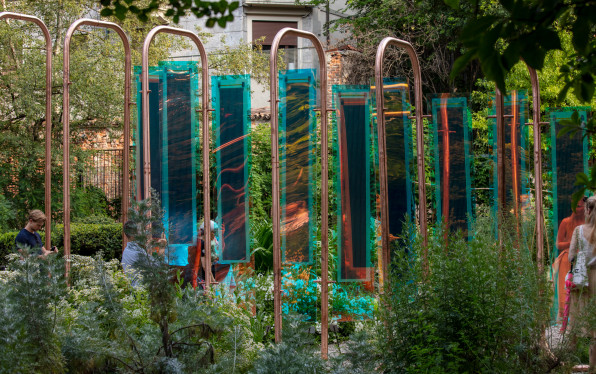 Ratti suggests that the project can be seen as a microcosm of an urban energy system, showing how a microgrid of varied but connected energy sources can power parts of cities and even provide energy back to regional or national power grids.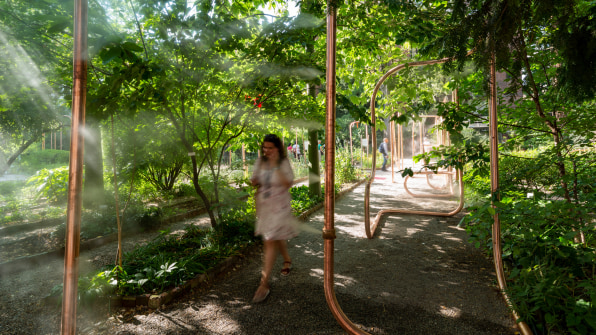 The installation is only up until June 13, and was created as part of Milan's Design Week, so it's not exactly turning the botanical garden into some kind of self-powered autonomous space. But Ratti contends the ideas being explored can start to influence a more expansive view of how energy is created in cities.
"I can see the separate components make their way into different aspects of the daily life," Ratti says. "After all, countless people ride bikes, play music, and engage in other activities that enable us to produce energy every day, so there is really no limit to the possibilities!"