Hotel rooms always ooze comfort and coziness and recreating that same feel at home can be a nightmare – until now. Aside from buying the best pillows, there's a simple swap that will have your bedroom feel and look luxurious for life. According to bedroom experts Georgia Metcalfe and Feng Shui specialist Marites Allen there are five simple steps to giving your bedroom a hotel upgrade.
But before you rush out to replace your bedding, there is one that is vital and it involves taking a closer look at our duvet cover size. If you own a double bed, you'd buy a double duvet cover right? And for king-size, a king-size? and so on. Well, apparently we've been doing it all wrong… 
As potentially one of the most important elements of a room, Georgia, of French Bedroom Company explains how 'size matters' when it comes to duvets, she said, "Using a duvet that is a size bigger than your mattress – for example, a super king duvet on a king size bed – will create a hotel feel and instantly make the room more luxurious."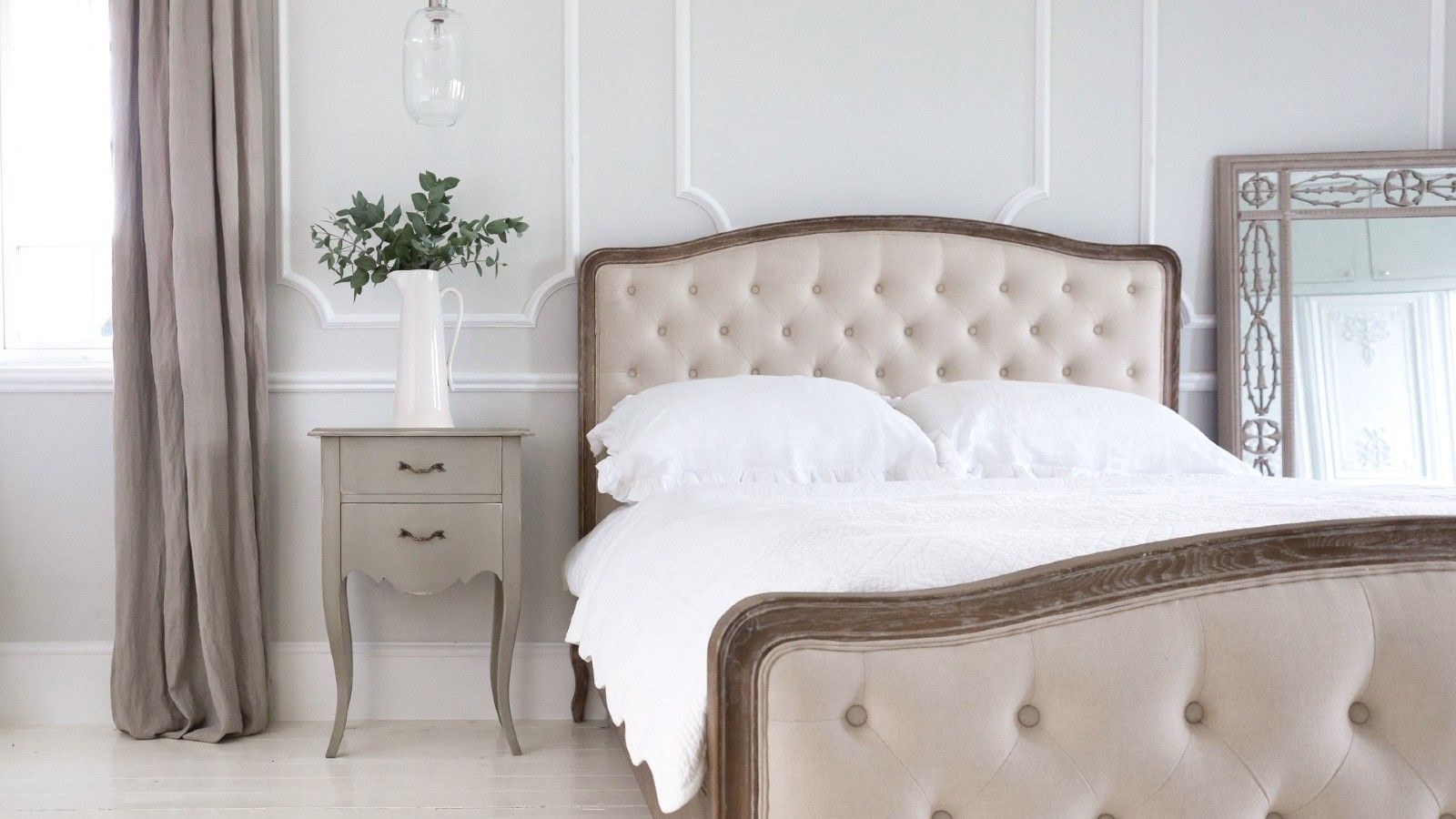 1. Dress the bed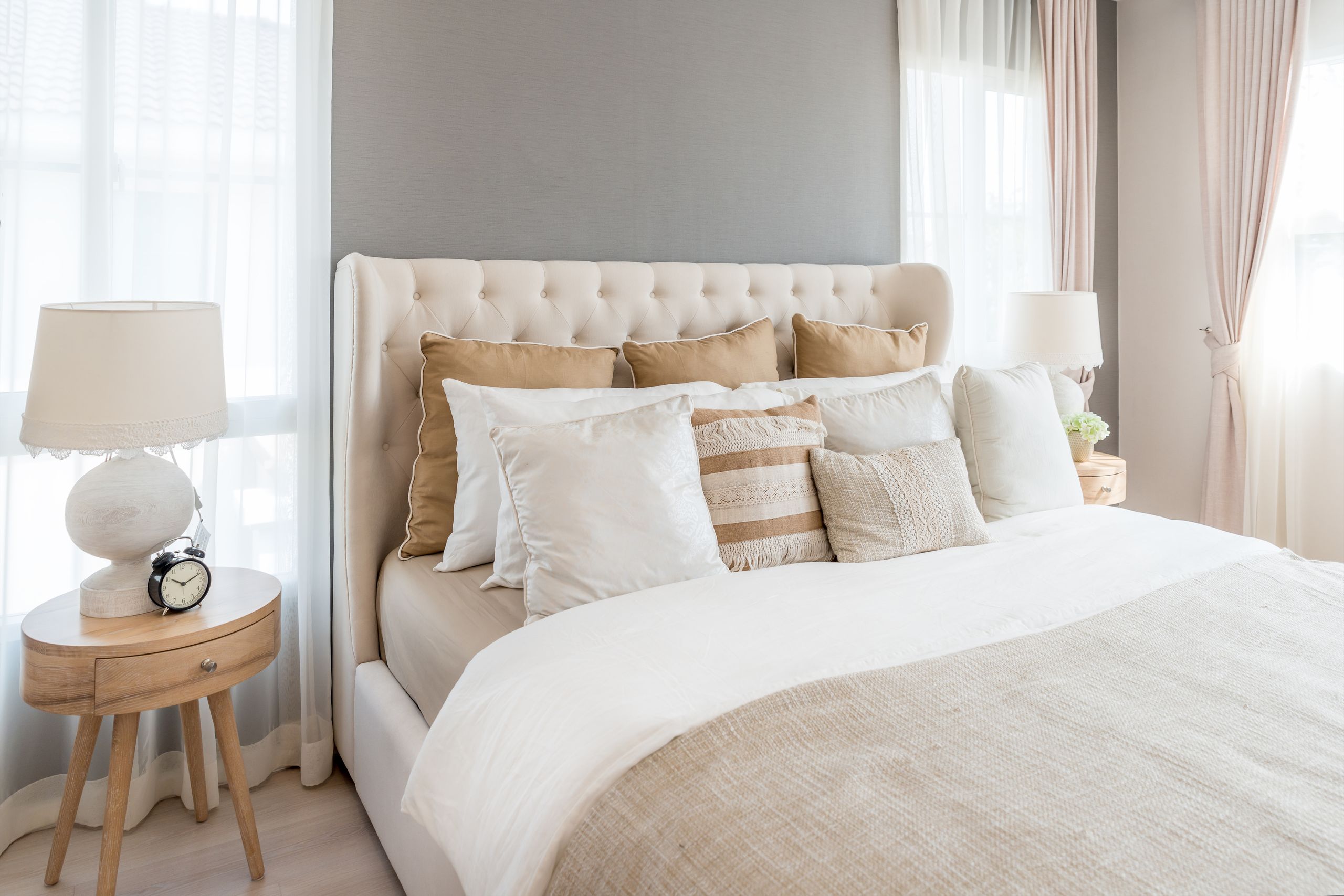 In addition to a bigger duvet size, to get a bedroom like a hotel opt for white bed sheets in either silk or a high Egyptian cotton thread count like 400. 
Pair this with down pillows and stack two pairs upright against the bed head, followed by velvet or silk scatter cushions that compliment the color of the room. Pull the duvet up to the pillows, fold it back on itself, creating what's called an 'apron effect', then tuck the duvet under the mattress, for that true 'hotel tucked' bed style.
For mattresses, Georgia added, "That well-rested feeling you get after a night in a hotel is down to the plush luxury mattress. Choose extra support from pocket springs, breathability from natural materials, and quality handcraftsmanship."
2. Styling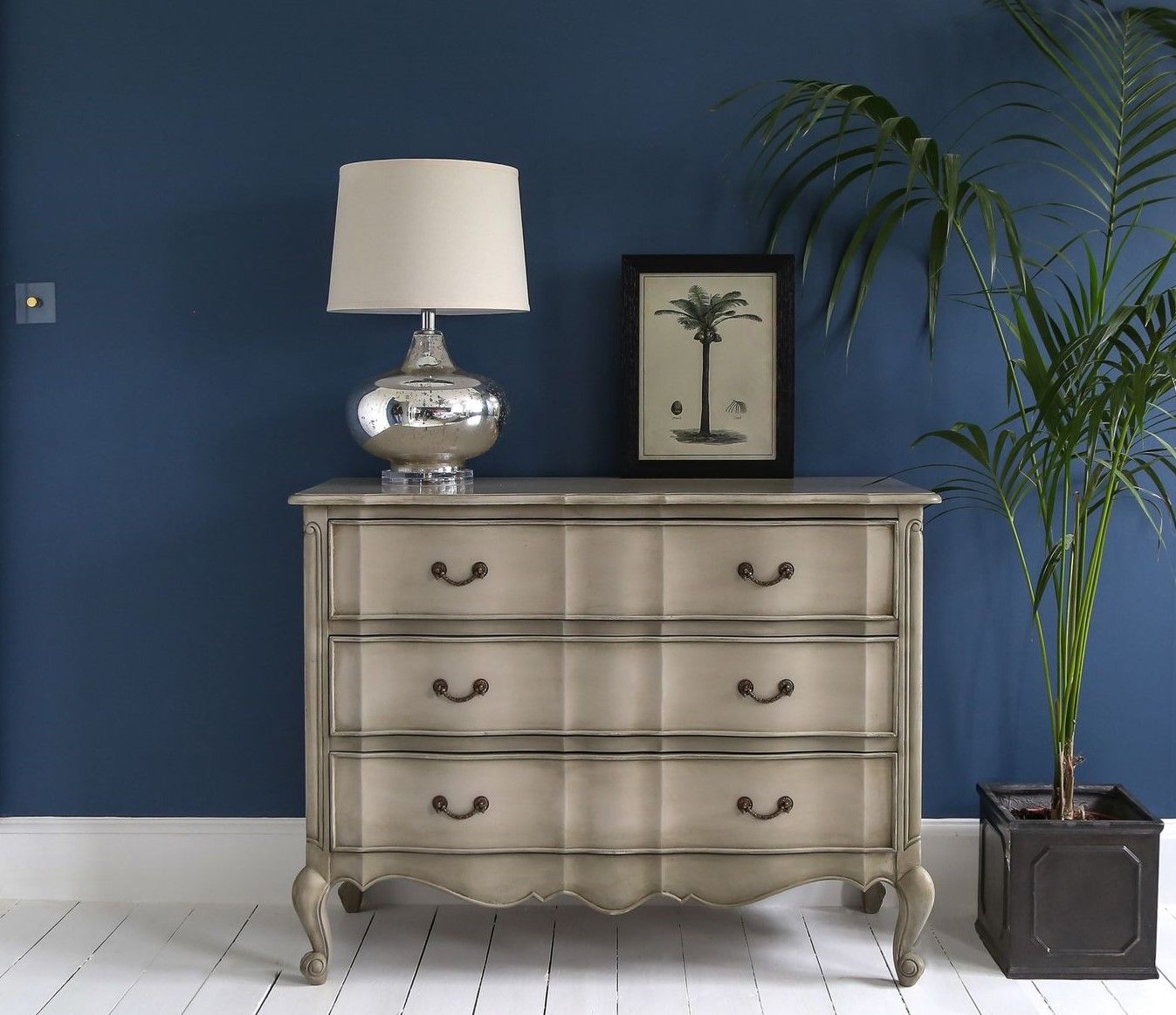 Styling the room can take it from homely, to a beautiful bedroom. Georgia advised, "Things to pay special attention to are practicalities like positioning your bedside tables near power points. Less is more when it comes to decoration and trinkets, choose books instead of ornaments and large mirrors instead of multiple small ones. 
"Don't overcrowd the room and dress your windows with long drapes or plantation shutters to make them a feature."
To get a bedroom like a hotel Marites added, "To make any layout of your bedroom feel more luxurious you can put out some Himalayan salts, on the bedside table. There are kinds you can now get that plug-in or activates that way- as it not only brings in the good energy but will give the room a more sophisticated, luxurious feel."
3. Color scheme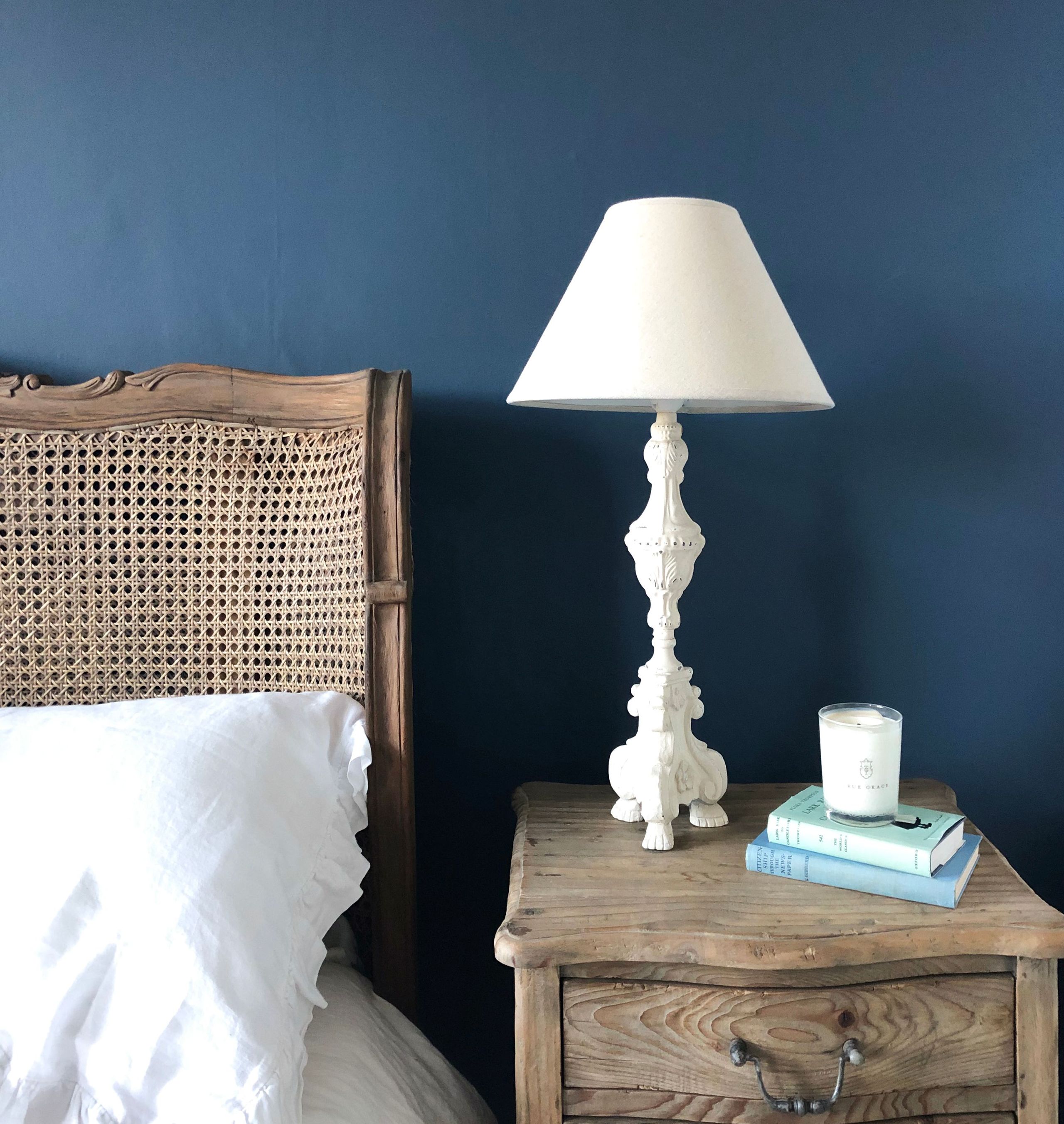 Georgia advised, "One of the most notable elements of luxury rooms is the color scheme, as it defines all choices for the rest of the room."  
She believes bedding, curtains, flooring, and artwork should all be aligned with this, and try to stick to something simple and continued, "To create a calming, luxury feel, either choose neutral colors like fawn, taupe, and creams or go dark with navy blues and deep greens."
Meanwhile, to transform your bedroom like a hotel, Marites added, "A bedroom is a place of rest and therefore two of the best colors to use are blue and green – because psychologically when we look at these two colors, it creates electronic waves in our brains to feel more settled, and healed or calm."
4. Coherent furniture choices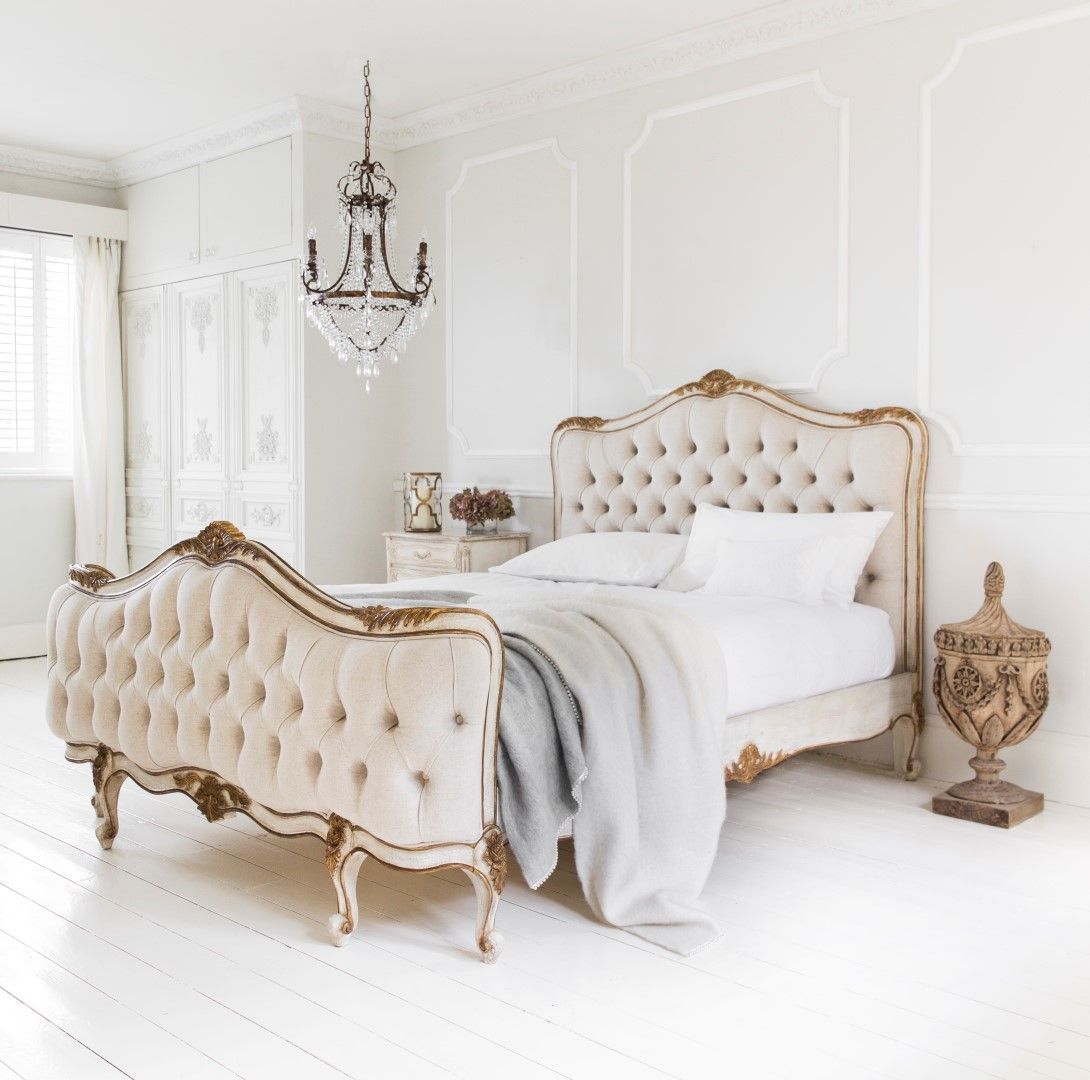 To create a cohesive, inviting room, the experts say we should avoid picking 'suite' style bedroom sets. 
Georgia explained, "Start with the bed first, something that draws the eye like a modern four-poster, a statement emperor bed, or silk upholstered bed head. Then choose minimal, practical furniture that works in harmony and doesn't clutter the room." 
To get a bedroom like a hotel she advised for a boutique hotel feel choose a velvet bed head in grey, and for something more opulent look for French-style upholstered beds with ornate detailing. Try painting or reupholstering items you already own to save on buying lots of new pieces.
5. Set the mood with lighting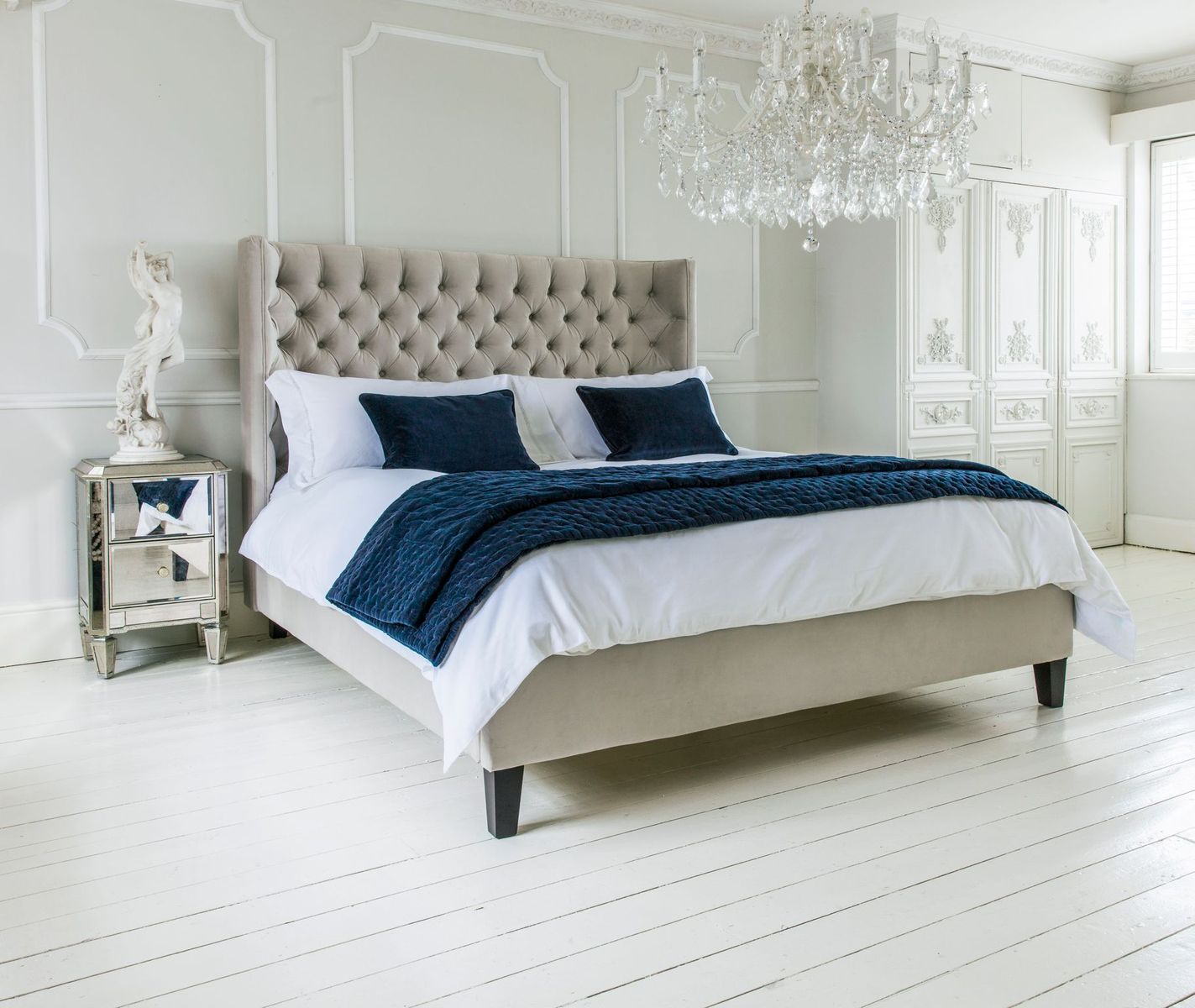 Choose a mix of lighting to create different moods in the bedroom. Georgia revealed, "Hotels  put a lot of thought into the lighting in their rooms, so layer your bedroom lighting with low-level table lights on the bedside tables, as well as a central ceiling chandelier, and also include wall lights and large mirrors to add a cozy, inviting feel that works both day and night."