Tim Allen and Richard Karn are reuniting again 30 years after their "Home Improvement" days for the...
Fasten your tool belts. 
Tim Allen and Richard Karn, perhaps better known as Tim "The Toolman" Taylor and...
That's right, Tim Allen has the entire set from Home Improvement's show-within-a-show, Tool Time, in his...
Get your tools and get ready to hang out with Richard Karn...
Fans are finally getting a "Tool Time" reunion, though it's a little different this time around.
Former...
<iframe loading="lazy" title="Tim Allen & Richard Karn Reunite for New Series "Assembly Required" l Premieres February 23...
Tim Allen and Richard Karn's 'Assembly Required' Gets Premiere Date at History Channel
Home Improvement's Tim Allen, Richard Karn Host History Channel Reality Show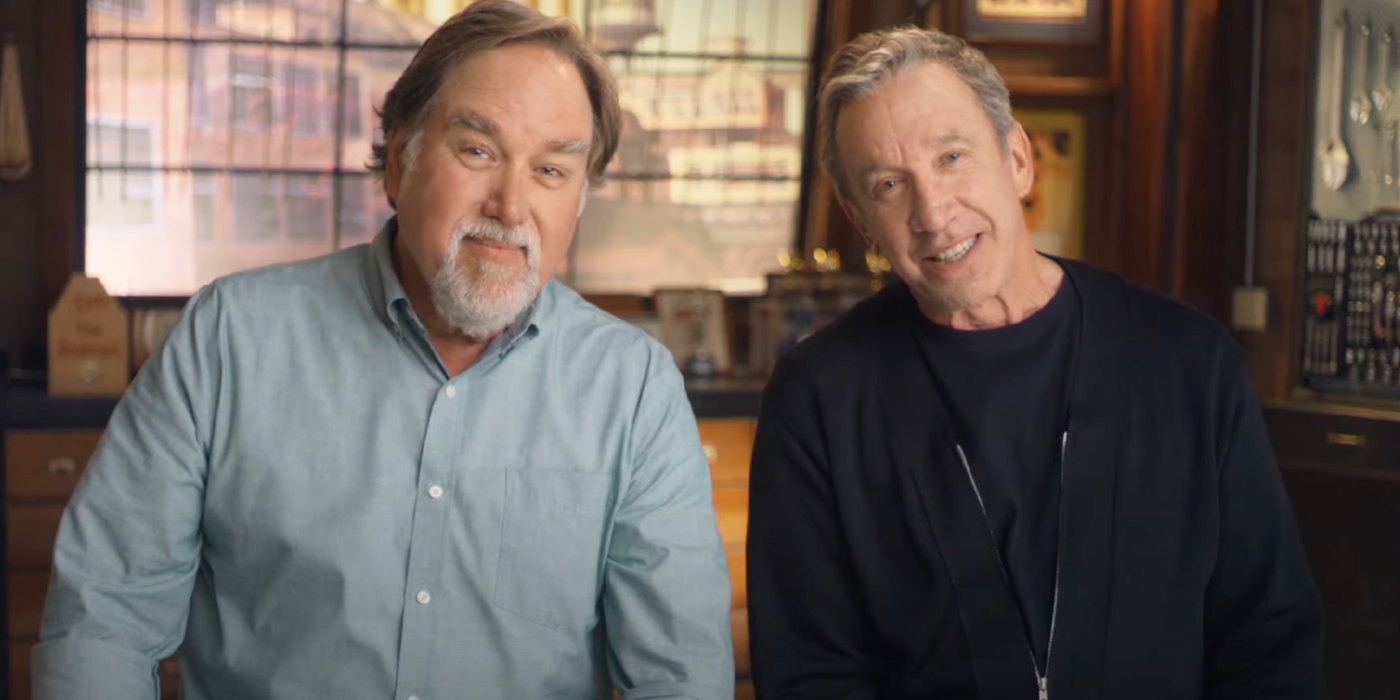 Calling all Tool Time fans! Home Improvement alums Tim...