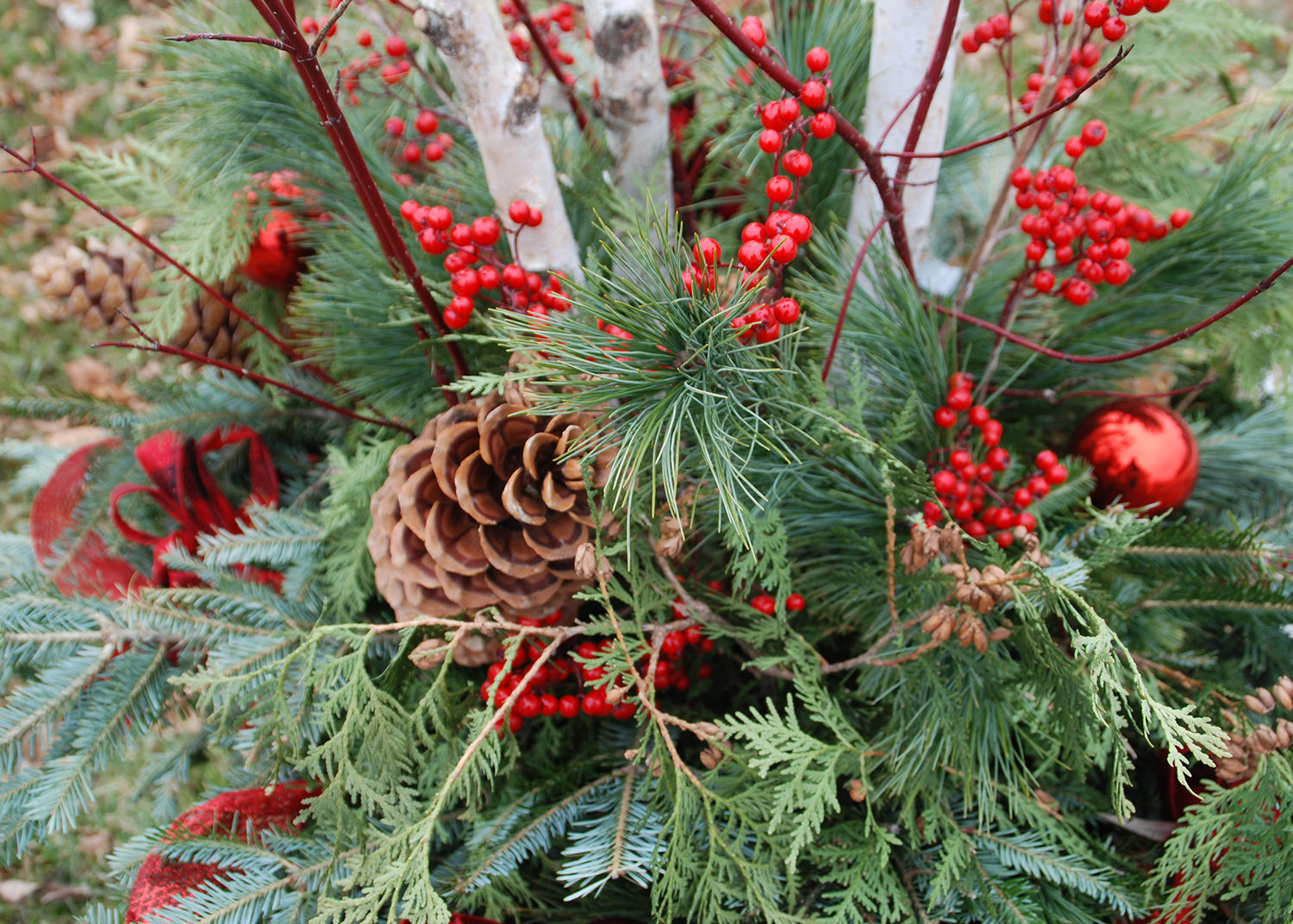 Dress up your holiday meals with a centerpiece crafted from greens, colorful stems and seed heads collected from your garden. Or, if you don't have all these items, purchase them from your favorite garden center or florist.
Gather greens. Start by gathering some greens. The fan-like sprays of arborvitae, blue-green sprigs of juniper as well as branches of yews, boxwood, pines and spruces can provide all the greenery you need.
Find sticks. Now look for items with interesting color or shape. Red and yellow twig dogwoods and paper bark birch add festive color to any arrangement. The interesting shapes of curly willow, contorted filbert and fantail willow provide intriguing form.
Gather berries. Next gather cones, berries, and fruits. Look for orange and red rose hips, blue berry-like cones of junipers, sweet gum seedpods, and alder's cone-like fruit. Gather a few evergreen cones to include in or around your arrangement.
Seek adornments. Look for potential adornments that are lingering in the perennial garden. Coneflower, rudbeckia, and allium seed heads can add a bit of structure to your arrangement. Gather a few milkweed, balloon plant and lotus pods. And don't worry, your milkweed plants will return for next year's visiting monarchs. Honor their natural color or add a bit of bling with some gold, silver, or red paint.