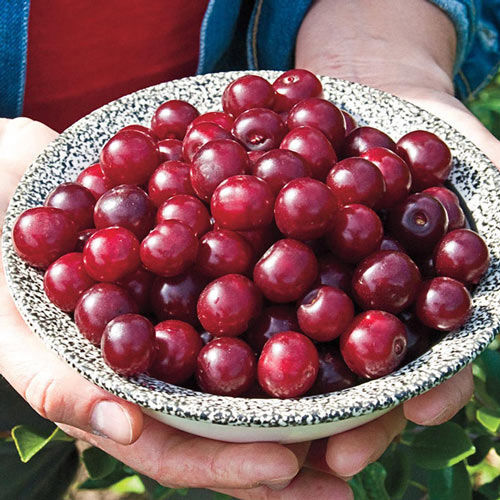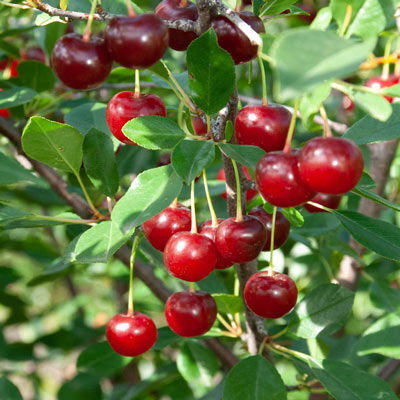 SARAH BROWNING
For the Lincoln Journal Star

Cherries have been a favored fruit for centuries, eaten by people since before recorded history. Sweet cherries, Prunus avium, are native throughout most of Europe, western Asia and parts of northern Africa. Naturally, they have been used extensively in holiday cooking through the years.
But tart cherries, Prunus cerasus, are the most common and well-adapted cherry grown in Nebraska. Of the tart cherries, Montmorency is the longtime Midwest standard.
Montmorency cherry grows into a medium sized tree, 15 to 18 feet in height and width. It has been in cultivation for over 400 years. Other varieties of tart cherry that grow well in Nebraska include Meteor and Balaton. There is also a naturally dwarf variety, North Star, available, which is extremely hardy and thrives in the harsh Midwest environment. But a new group of cherries, called bush cherries, offer great fruit, even better winter hardiness and much easier picking due to their short statue.
History of shrub cherries
Development of bush cherries began in Canada in the 1940s and resulted in a variety marketed as the Mongolian cherry. During the 1980s, breeders at the University of Saskatchewan made crosses between the Mongolian cherry and the naturally dwarf tree form North Star. The result of these crosses were a group of shrub-form tart cherries that are very hardy, with the high fruit quality characteristics of North Star and increased sugar content. The "Romance" cherry series includes the cultivarsCarmine Jewel, Crimson Passion, Cupid, Juliet, Romeo and Valentine.