We joke about putting the 'real' in Real Homes, but our team really does practice what they preach in our articles. If we recommend a product, it's because we have tried it. If we suggest an easy rental hack, we probably have the TikTok to prove it. Or if we say we love a trending paint color, our walls (and hands) are already sporting it. 
You could say the Real Homes team got lucky getting to research their interiors passions all day.
Our team includes people with all kinds of projects. From those trying to turn a houseshare into a home, to others who spend their weekends fighting renovation dust. 
So who are the faces behind the bylines?
Read on to find out about the team, what their own home style is like, and why they are the best people to tell you how to create your dream home.
Meet the team
Laura Crombie: Brand Development Director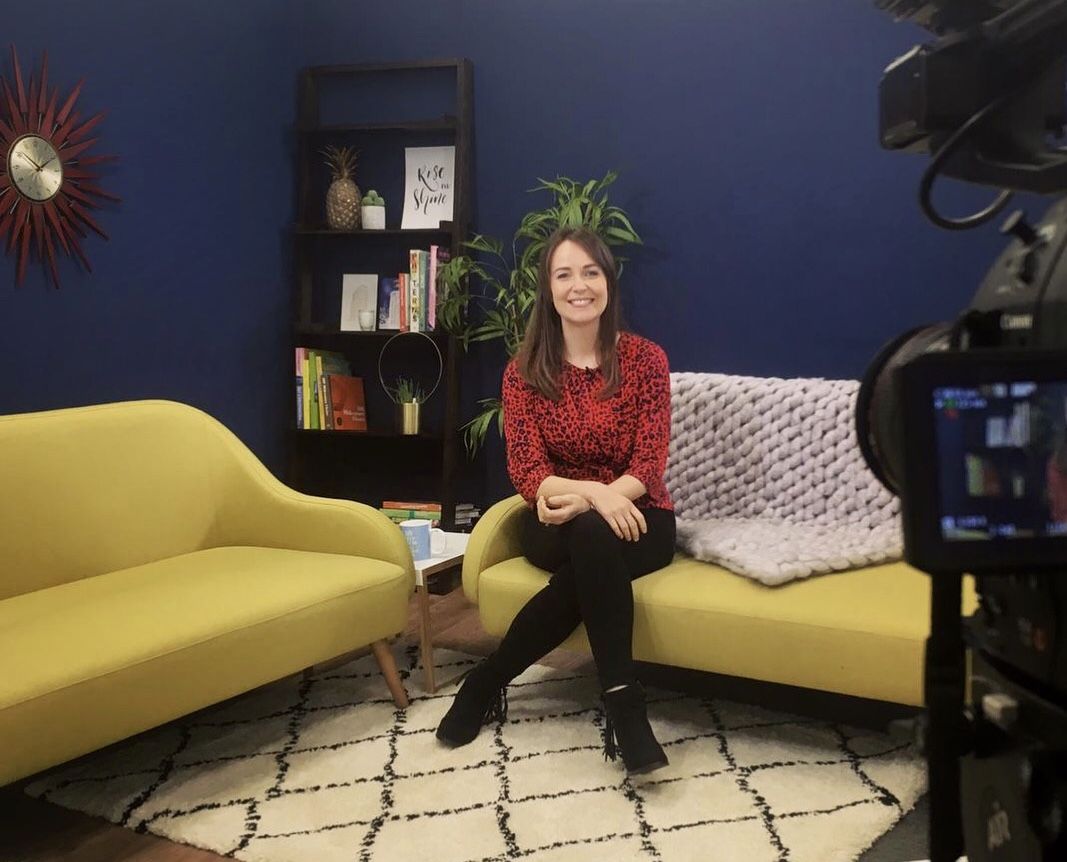 My favourite pastime when I was little was drawing my dream home (complete with marble staircase, swimming pool and stables), so writing about property and interiors felt like my natural calling. En route to joining Real Homes, I was a newspaper reporter, Editor of a regional magazine, and Editorial Manager for a travel company (who doesn't love a free holiday?). I started at Real Homes in 2015 as Deputy Editor and then become Editor before taking on my current position, which focuses on video and events. In case you're wondering, I'm still waiting for that dream home… but these days I'd settle for a pantry and utility room over stables and a pool!
My interior style is…
I'd like to say it's simple and elegant, but since our children came along it's more like a Worcestershire branch of Toys"R"Us (RIP). I love the textures and pared-back palette of Scandi interiors, but also like to experiment with colours inspired by nature, especially sea blues, foliage greens and sky greys. I think the secret to great style is investing in classic pieces of furniture and then adding colour and personality through artwork and accessories.
My next project…
I was lucky enough to grow up in a house with a sprawling garden to explore, and I'd love to give our daughters the same. We have space, but it currently lacks the family areas we need and features a filled in swimming pool that needs tackling.
My lust list…
One of our sofas has developed an unfortunate sag in the middle (it seems furniture isn't immune to middled-aged spread), so I'm hankering after a pair of Cosenza sofas from Ercol. They're just beautiful and should age gracefully.
Special interests:
Family-friendly interiors that combine good looks with practicality. If you'd asked me three years ago, the answer would have been very different!
Follow me:
Instagram @lauracrombie
---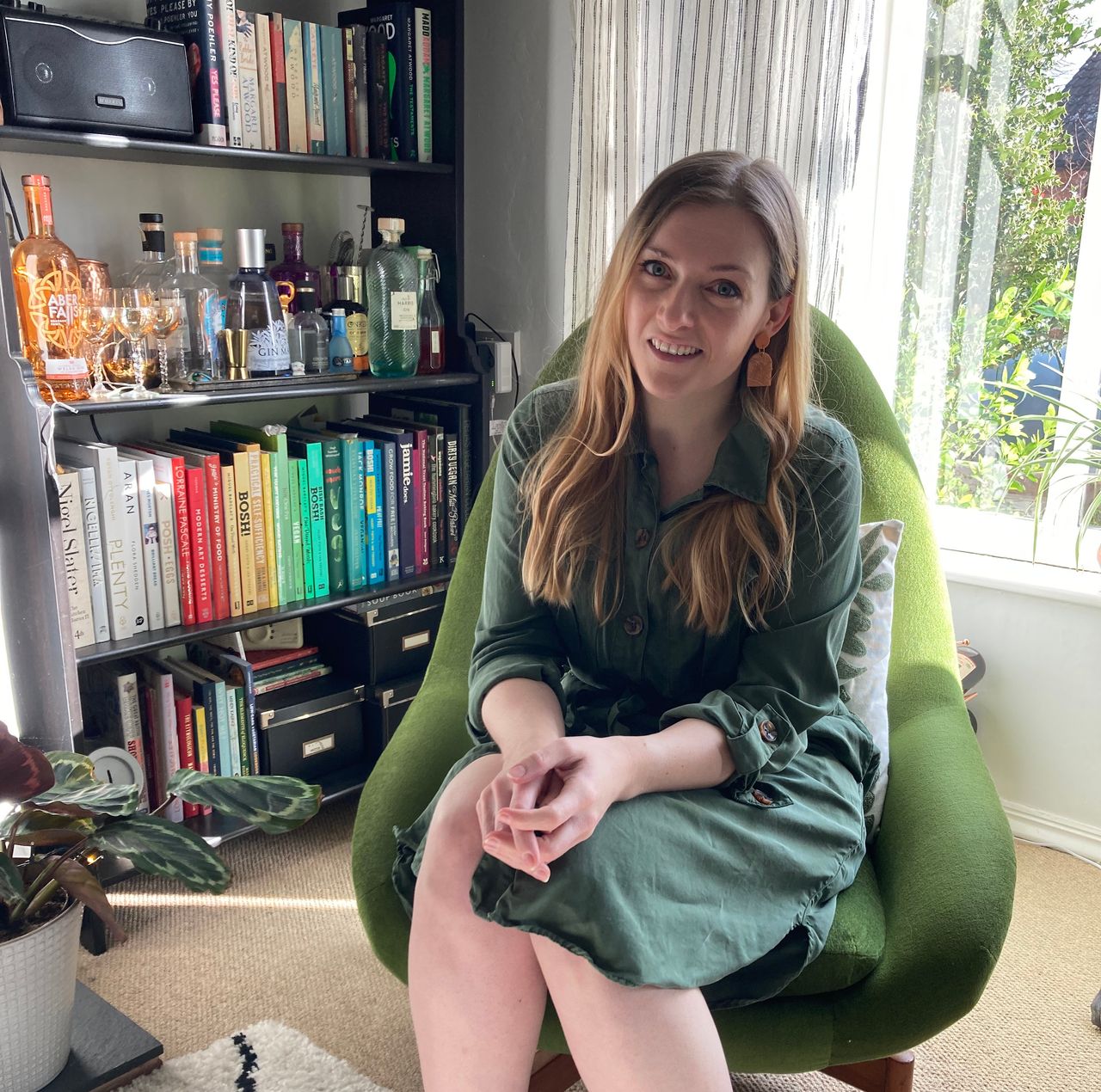 I made my first foray into writing about homes nine years ago when I joined the Homebuilding & Renovating team as web editor. In 2015 I was asked to also look after Real Homes' predecessor Realhomesmagazine.co.uk and the Period Living website which has now found a new home on Homesandgardens.com. In 2020 we invited a host of successful interiors brands to join us here and Future and I now oversee product content for them all and act as editor of Realhomes.com.
When I bought my first house eight years ago my love of interiors suddenly became a lot more hands on. It is an ongoing project, but I have put our advice to good use, tiling a bathroom wall and converting my loft. 
My interior style is…
I love the simplicity and cosiness of Scandinavian interiors so most of my home is painted white and accessorised with textiles, wood and colourful accessories. That said, I am a big fan of dark inky colours, so painted a wall of my lounge the deepest, darkest green I could find (a low budget version of Farrow & Ball Studio Green). I live in a Victorian cottage so I have decorated in a way that lets the period features do the talking, without the place feeling like a living museum.
My next project..
I am getting my kitchen remodelled – the last room I haven't really changed since buying the house. I was tempted to paint the cupboards a deep inky blue, but as I hope to sell in a couple of years I have opted for dove grey, white and brass hardware. I will have to inject some colour with my cookware collection instead.
My lust list….
I am planning ahead for a summer in the garden, so have been browsing garden furniture. I can't quite decide what I want/need but love the San Carlo Lounge Set from Cox & Cox – it's like a Mid-century living room for your garden.
Special interests:
Eco and I'm always impressed by the amazing things people manage to do on a budget.
Follow me:
Instagram @elledee20
Twitter @Lindsey_E_Davis
---
Ellen Finch: Deputy Editor, Real Homes Magazine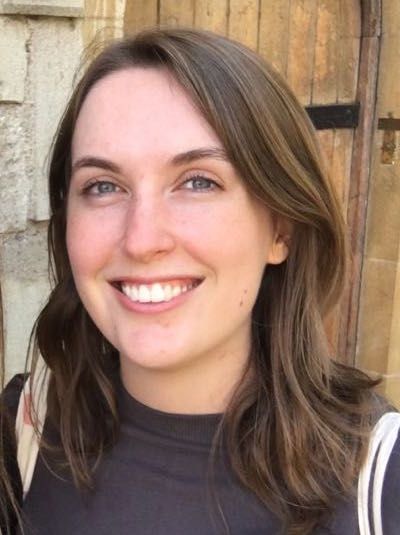 Since venturing into the world of interiors after a brief stint writing for true life titles, I've been consistently humbled by the beautiful homes I've been lucky enough to write about and the creative DIYers I've interviewed. Since I don't own my own home, I'm always taking inspiration from our renters' section, which is full of clever tips and tricks.
My interior style is…
A bit mix-and-match. I love patterned tiles, Mid-century furniture and plenty of art – but I can't afford all that, so it's mostly Ikea hacks and second-hand buys.
My next project…
Is re-doing my bedroom. With nine houseplants and counting in that room alone, I'm going to need a lot of shelving. I'm also toying with the idea of an open storage system, but with so many clothes to hang up, it's not going to look anywhere near as neat as it does on the Ikea website.
My lust list….
A quick glance at my bookmarks suggests I'm going for a Scandi look for my next project, with this bed, this desk and this nifty shelving unit(perfect for books and vinyls alike) top of the list.
Special interests…
Ironically, I'm both a prolific magazine hoarder and a storage enthusiast, which in reality means spending hours scrolling through storage porn on Instagram while the ever-growing paper piles in my room continue to be a trip hazard.
Follow me:
Instagram @ellenfinch
Twitter @llenfi
Emily Smith: Senior Art Editor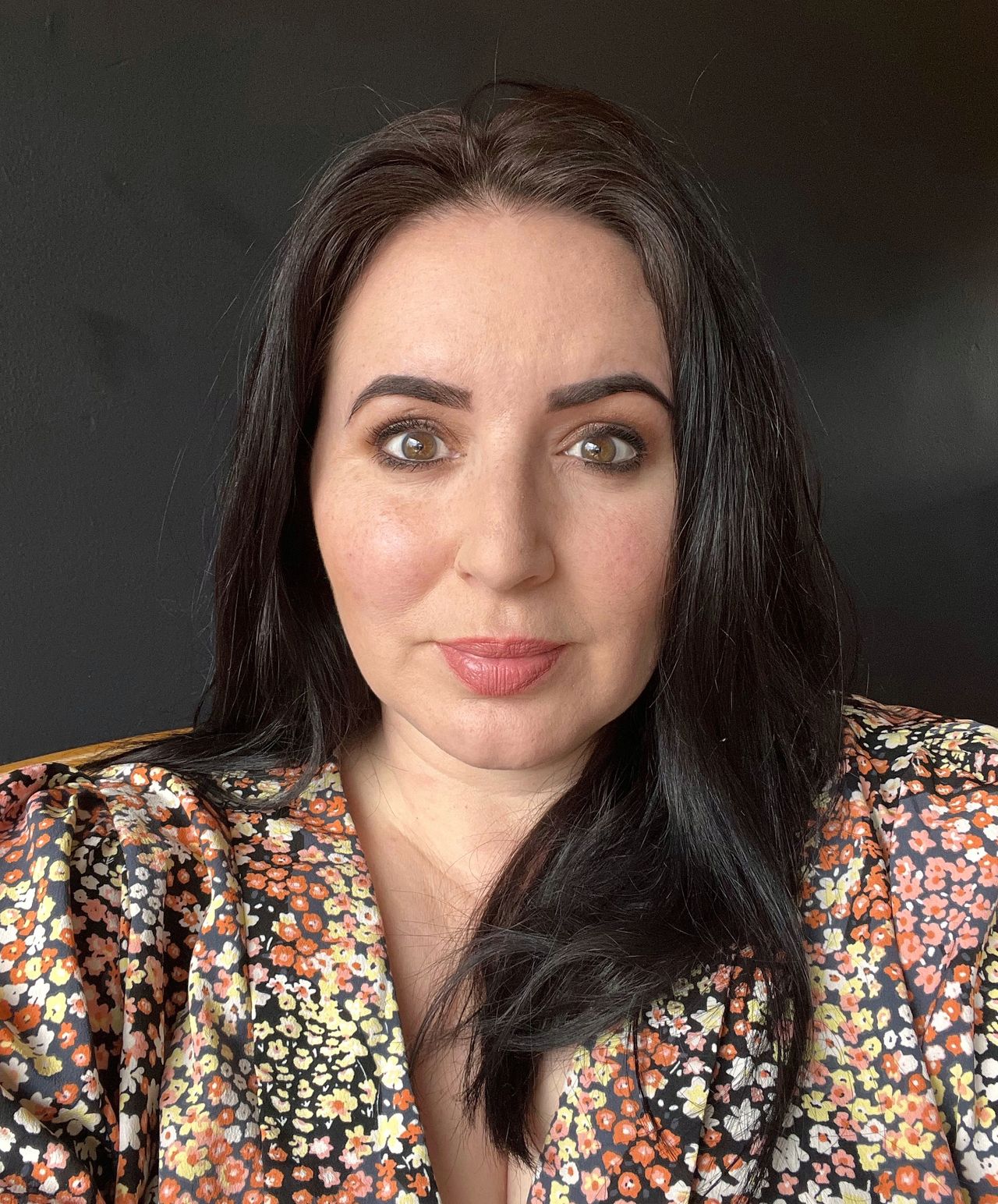 I'm senior art editor on Real Homes magazine and have been designing the magazine for over 11 years (crikey, I'm getting old). Some might say the magazine is my third baby. When I'm not designing the pages of the magazine, I'm either out walking my cockapoo or dreaming up new ways to update the home I shares with my husband and two teenage boys. I'm not sure the boys appreciate my interior style, though. My eldest recently told me he just wants a 'normal' bedroom – I was only trying to add some artwork to his bare grey walls…
After a HND in Design (Typography), I fell in love with magazine design. Having designed many different types of magazine, ranging from fashion and beauty to a soccer magazine in the States, my love of interior design and passion for graphic design collided when I started working on Real Homes. When Im not' trying to fit all the pesky words into the magazine (I'm convinced my colleagues all write too much), I can be found art directing house shoots or working with the web team on image and graphic choices.
My interior style is
I love a dark wall. Apart from my kitchen, every room in my home is painted in a dark shade of grey or black. I find a dark wall creates the perfect backdrop for the colour I brings in through furniture, artwork and accessories (or clutter, as my husband likes to call it) to shine. Plus, I love proving that you don't have to be afraid to add strong colour to your home. I also like making things – or making a mess, if you ask the love of my life.
Her next project is trying to convince her husband that they should paint the ceiling in the lounge a pale shade of pink, but at the moment, he isn't exactly loving the idea. Also at the top of her list – and she never thought she'd say this – is buying a carpet cleaner. The wet winter and a new puppy have not been kind to the carpets in her house. Then again, maybe she can teach the dog to wear wellies instead?
Follow me:
Instagram @emilysmith30
Camille Dubuis-Welch: Deputy Editor, Realhomes.com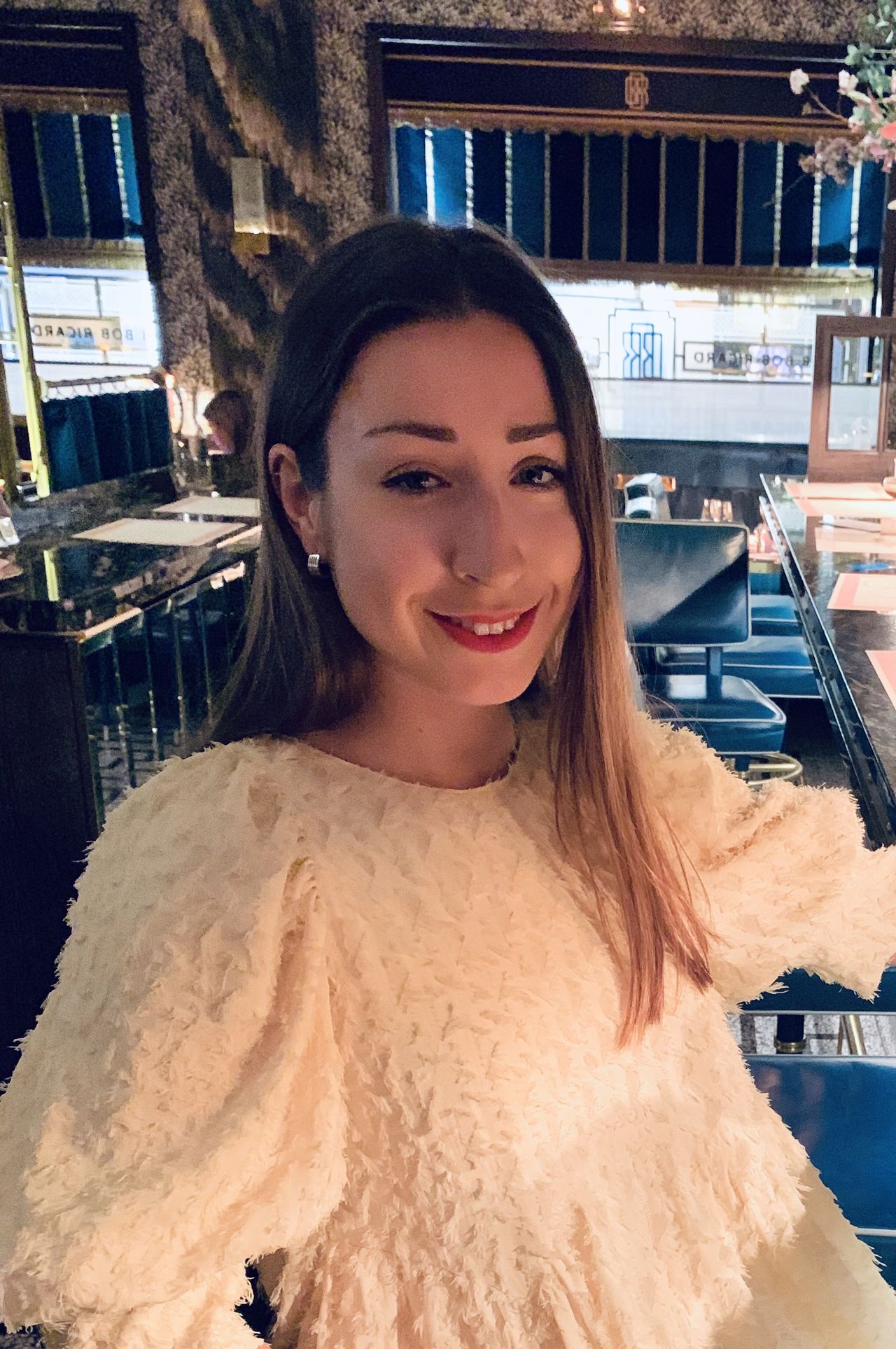 I am Deputy Editor at Realhomes.com and joined the team in January 2020. As an interior design aficionado, when I'm not developing evergreen content and furiously researching keywords, I am most definitely finding new ways to spruce up my rented space, usually involving a houseplant or two. I love the challenge that comes with making a room look stylish and feel homely, and my ultimate goal is to renovate the house of dreams, somewhere marvellously sunny with a wild and lavish garden, of course.
My interior style is…
Bohemian.
My next project..
I am working on perfecting a living green wall.
My lust list….
A forest green velvet couch/chaise longue.
Special interests:
I love life drawing!
Jenny McFarlane: Senior Digital Editor, Realhomes.com
I'm Senior Digital Editor for Real Homes and but joined in January 2021 working across Real Homes, Homes & Gardens, Ideal Home, Livingetc and Gardeningetc. I also work on the homes brands' video show, on the Future Homes Network, which is packed full of ideas to help you make the most of your own home and garden.
My obsession with interior design began way back when I was, at a tender age, glued to Changing Rooms on BBC. Fast forward 10 years and I was studying for a degree in textiles at university.  
After my degree, I lived and worked in the arts in Washington DC. On returning to the UK I kickstarted my career on women's and lifestyle titles such as InStyle, Red, Handbag.com, SUITCASE and LUXE City Guides. 5 years on and I was heading up the content strategy and digital presence on interiors brands Good Homes, Grand Designs and ICON.
Since buying our first apartment and then a house, my passion for interior design and gardening has taken on a new lease of life. I really love making wherever we live a little haven and working to make it stylish and comfortable.
My interior style is… 
I relish finding unique pieces and collecting wall art. I love finding bits that remind me of home (Ireland), places I've visited and things that inspire me or make me feel happy, interspersing them with photos of my favourite humans and postcards from here, there and everywhere. 
I'm not interested in my home being really trendy but I want to be surrounded by gorgeous things that remind me of points in time or a great memory or somewhere I want to go. It's more connection for me than looking of-the-moment.
My next project…
I'm currently on the search for a doer-upper to put my own stamp on.
My lust list…
I'm pining for Crittall style windows and doors either inside or to open up into the garden. 
Special interests: 
I'm really into exploring new countries whenever I can and collecting and salvaging unique items much to my husband's despair. I also love crafting – although I hardly get the chance with my baby daughter who keeps me on my toes, pretty much on the daily!
Follow me:
Instagram @jennykmac
---
Christina Chrysostomou: Content Editor, RealHomes.com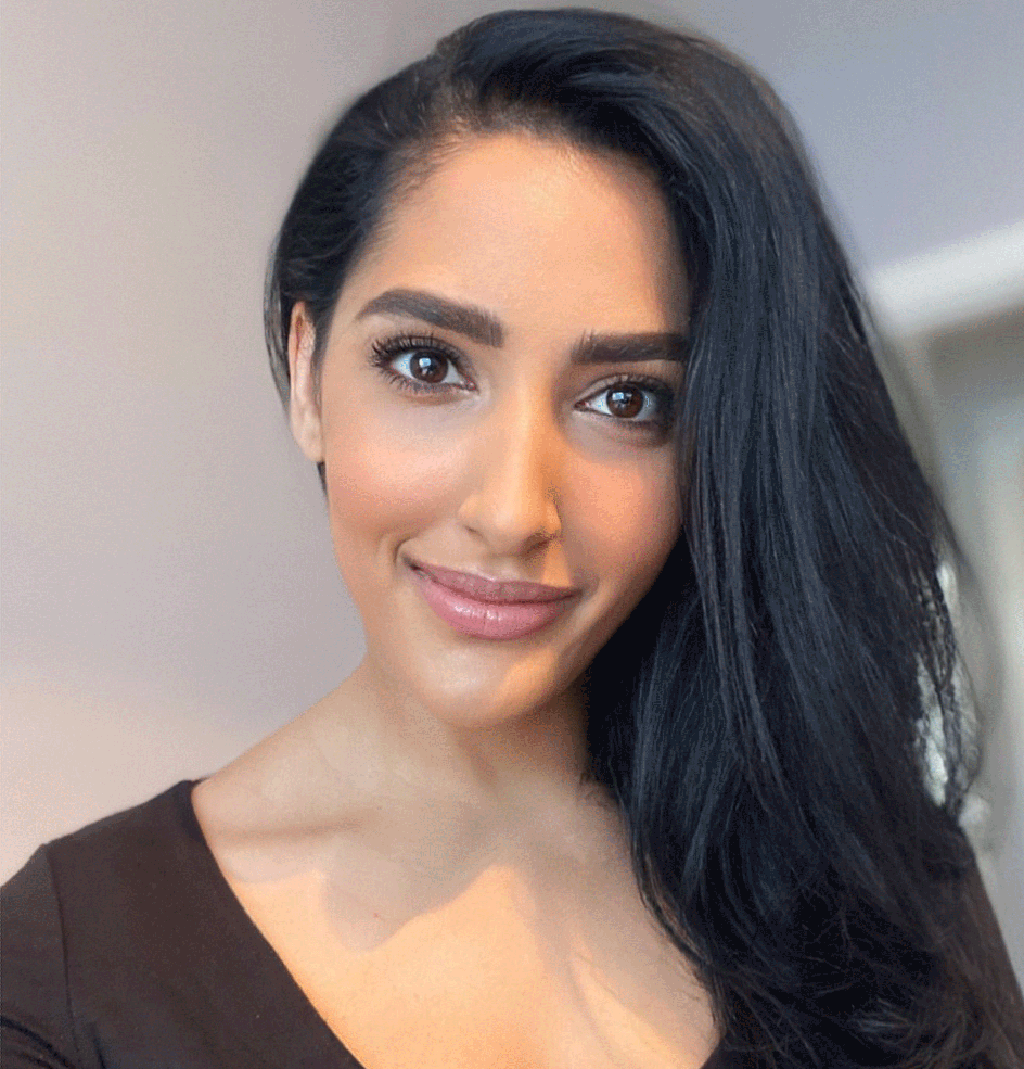 The newest addition to the team, I am a Content Editor at Realhomes.com and joined the team in June 2021. 
Living in close proximity to Epping Forest, I am spoiled for choice with lush green spaces and also have a lovely English garden complete with a floral mélange of roses, lavender, jasmine and an apple tree in my 2-bed ground floor maisonette.
My interior style is…
My home is a 'coordinated hodgepodge' of the latest interior styles. However, featuring lots of white and grey decor, oak doors throughout and an upcycled rustic shelf made from a ladder and two wooden planks, the Scandi trend dominates my home.
I'm also a massive fan of multifunctional broken plan design. My living room space is an office by day and social space to relax on evenings and weekends.
My next project…
I love entertaining family and friends and we have a lovely guest room with double bed, that looks out to our garden and garage. That said, it's a little plain decor-wise, so could do with jazzing up.
My lust list…
Appearances are everything in Essex, so a huge statement floor length mirror is on the list! Failing that, a lovely vintage Persian rug would also add some color and culture to my sitting room space. Having been stuck indoors during lockdown, I'm a woman consumed by wanderlust. 
So all in all, I think the real answer is… A blank checkbook?!
Special interests…
I'm a sucker for high street and designer brand collaborations. I think they are a great way of getting your hands on a statement piece at an entry-level price. 
Follow me:
Instagram: @stinachrysostomou
---
Anna Cottrell: Content Editor, Realhomes.com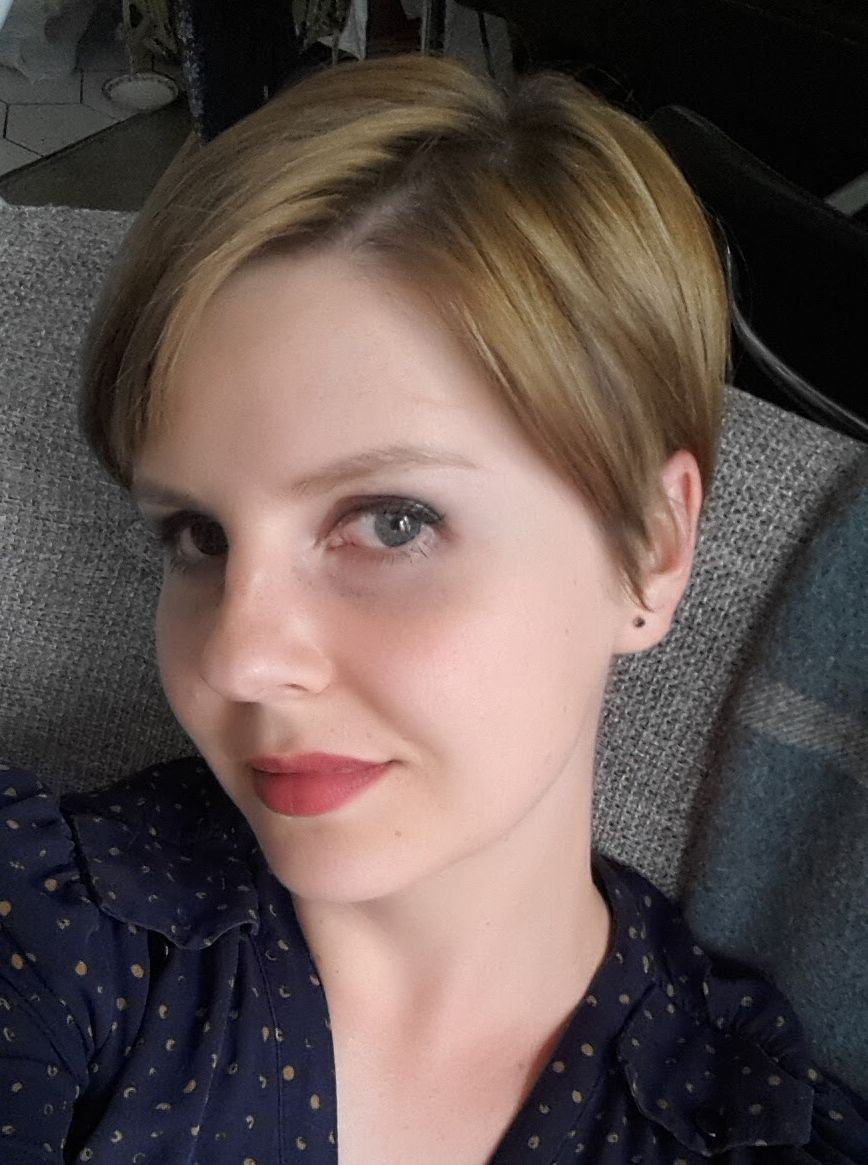 I moved into the world of interiors from academic research in the field of literature and urban space a couple of years ago. I've always been interested in how people make houses into homes, and how our concepts of what's stylish change over time. On Realhomes.com, I specialise in writing about property – buying, selling, renting, mortgages – sustainability and eco issues, plus I oversee the gardening section. These are areas that really interest me and I love nothing more than getting to the nitty gritty of a difficult subject. I rent my home and am always looking at ways to make it cosy without having to do major DIY.
My interior style is…
Eclectic: I like things not to be too matchy-matchy and enjoy mixing traditional and modern styles. 
My next project is…
Decluttering! I always mean to do it, start, then somehow never quite finish sorting through all of the stuff accumulated over the years. 
My lust list…
I'm a sucker for lovely bedsheets and have been coveting the 1,000 thread count sheets from John Lewis for ages! Maybe this Christmas…?
Special interests:
Sustainability and reducing waste in the home: I am always looking for the latest innovations in eco-friendly and sustainable materials and technology.
---
Alison Jones: Assistant Editor, Real Homes magazine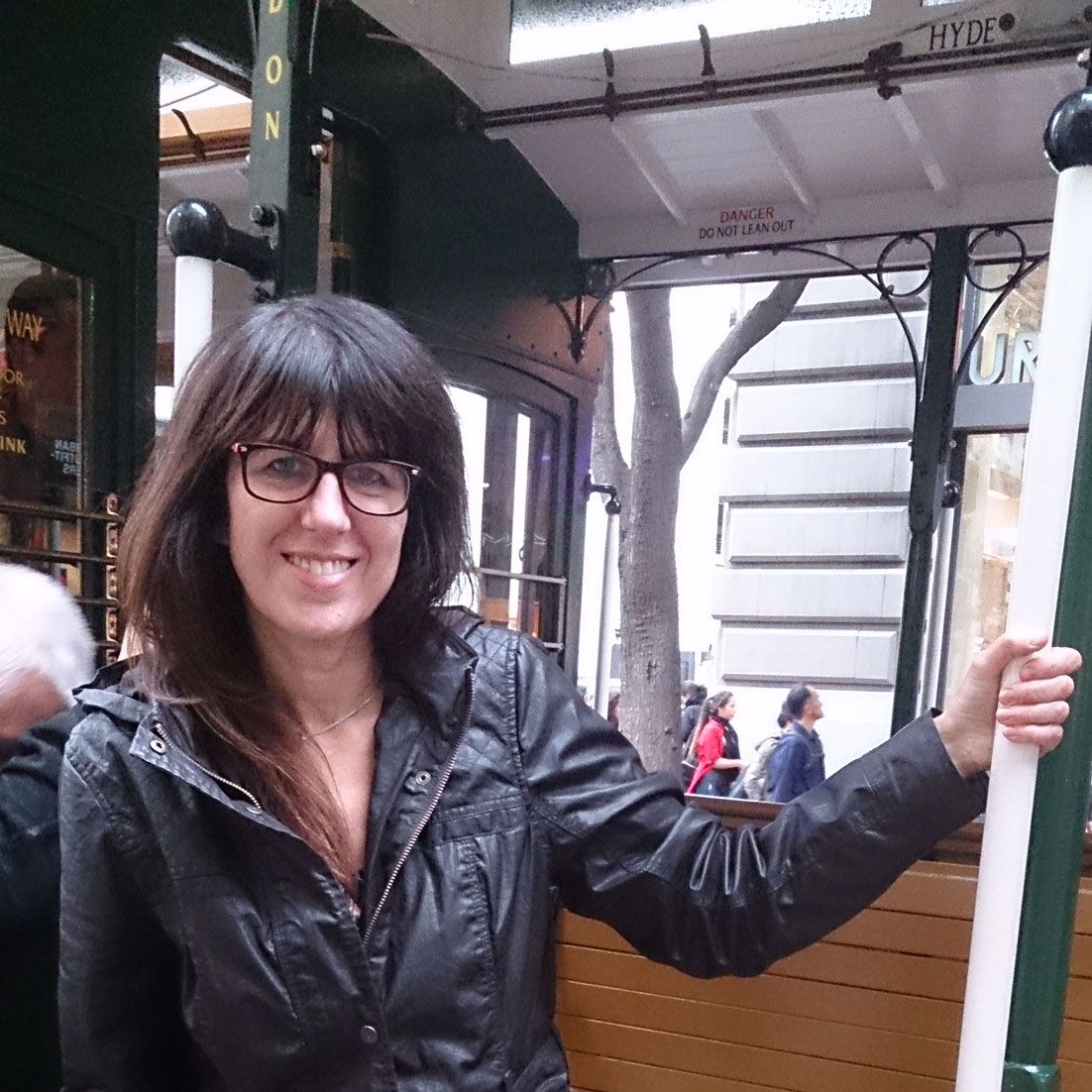 I arrived at Real Homes after too long a career in newspapers (local and national). Following brief interludes as a news and court reporter, I found a natural home on the features desk (better hours, more perks) and bluffed my way to becoming a film critic/writer. Various multi-hyphenate roles followed, including editing numerous fashion, lifestyle and property magazines for the papers, before being unexpectedly offered a job at Real Homes.
My interiors style is…
In a state of flux. Every time I think I've moodboarded my way to a design scheme I'll be happy with, I have my head turned by another great-looking makeover in Real Homes.
My next project is…
After being convinced by the can-do attitude of the renovators we write about, I bought a large Victorian house that was last decorated somewhere around the middle of last century. I am now trying to do it up armed with a little knowledge, even less money and a flat-head screwdriver.
My lust list…
I am steadily buying my way through much of what Made.com has to offer (new Penn bed arrives this week). I want a leather pouffe from Morocco, but only if I can go to Marrakesh to get it. And after interviewing theworkshopbelow.com back when they were making lights from jam jars, I always promised myself I'd get a bespoke piece from them.
My special interest…
I used to make quite elaborate occasion cakes. I'd like to get back to doing some of that… just as soon as I've built myself a kitchen.
Rebecca Knight: News Editor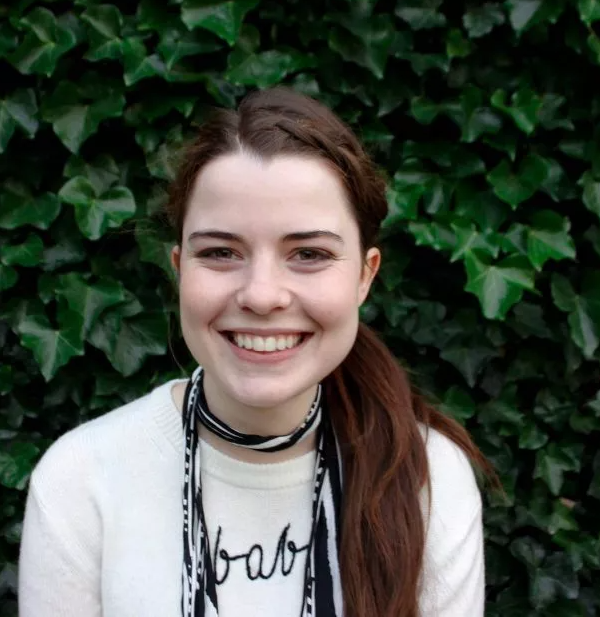 I am the News Editor on Real Homes. I graduated with a Masters degree in magazine journalism from City, University of London in 2018, before starting my journalism career as a staff writer on women's weekly magazines. I fell into the world of homes and interiors when I joined the Ideal Home website team in 2019, before joining the Real Homes team last year. When I'm not trying the latest viral cleaning hack, or getting the scoop on a celebrity's biggest home design mistake, I can be found hunting for the next big interior trend to try out at home.
My interior style is…
Retro and eclectic. I'm obsessed with bold fabric patterns from House of Hackney and Liberty London. I also love nothing better than hunting for vintage and secondhand finds, be that on eBay or my local charity shop, or my mum's house.
My next project…
I am about to move into my first part-furnished house, my dream rattan bed would set me back a small fortune so I am planning how to recreate it on a budget.
My lust list…
Top of my lust list is a green velvet sofa, I currently have my eye on the Haru sofa bed from Made.com in moss green. It is the perfect multi-tasking piece of furniture for my small flat.
Special interests:
Storage! A little like Carrie Bradshaw I have a bit of a shoe problem, my wardrobe is a beast that takes a lot of clever tricks to fit into a small flat. I am an organization fanatic, there is very little I don't know about storage solutions as I've probably tried them all.
Holly Phillips: Content Editor, Real Homes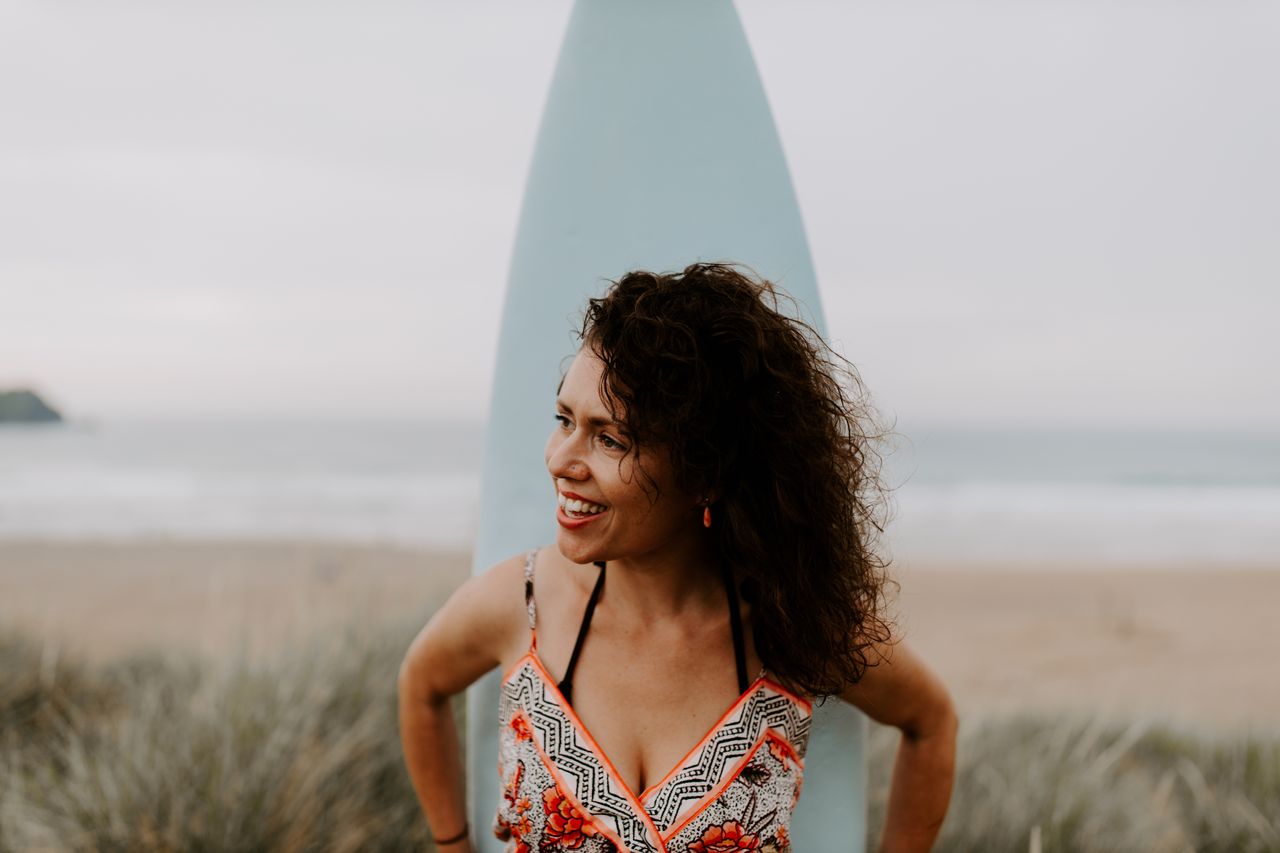 I'm a Content Editor at Realhomes.com, having previously worked as Shopping Editor on sister Future brands Country Homes & Interiors, and Livingetc. 
Growing up in Cornwall, I've always been a creative, saltwater soul, inspired by the beauty of the natural world. After studying Interior Design & Decoration at university, I stumbled across the world of interior styling and was hooked! A freelance styling career took me from coast to city, and beyond to Australia before serendipity landed me where I am today. 
I love working with creative minds, and discovering fresh, indie brands and am a firm believer that no home can have too many cushions, unruly blooms, or decorative details of happiness. 
My interior style is…
Wanderlust boho. I love mixing textures, and pattern clashing with a mineral pastel palette of mint, lilac, turquoise, and coral. When it comes to cushions and house plants – the more the merrier, always! I rent a cosy flat – 'The Nook' as I affectionately call it, so I'm always experimenting with easy seasonal updates to keep things interesting and varied. 
My next project…
Van life! I'm all a swoon for doing up a project van with all the interior comforts and creating a cosy, personality-packed home on the road for happy adventures.
My lust list…
A garden! I'd love an outdoor space filled with wildflowers, rambling plants, lanterns galore, and sociable seating. And a micro pig of course! 
Special interests…
Tiny houses – barge boats, cabins, vans – I adore them all! 
Follow me:
Instagram @hpstylingsauce
Amelia Smith: Content Editor, Real Homes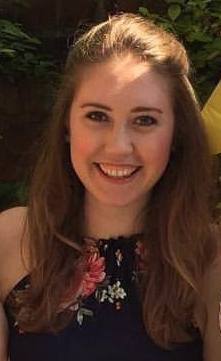 I joined Real Homes magazine in 2016, and have been lucky enough to take on four different roles within the brand since. From styling real houses for photo shoots, to creating videos, and from managing the style and decorating content in the magazine to writing house tours, I've dabbled in many areas of Real Homes and I've loved every minute of it. 
My interior style is…
Pretty and boho! I just love pink, textures and patterns and my space is definitely a reflection of that. In every house (or more precisely, bedroom) I've rented so far, I've gone all out with the removable décor – I've just bought the Celine chair from Habitat, but from Facebook Marketplace, and it brings me so much joy every day. 
Since moving into my new house a few months ago, I've discovered a new obsession with bedding. I've bought three new sets and they are all white! But all with different lovely textures, like this seersucker duvet set from John Lewis. I've got rattan accents, a big elegant arched mirror and loads of decorative cushions. I like there to be something beautiful to see from every angle.
My next project…
I'm on the lookout for a new desk! I've had mine for years and while it does the job, I think working from home regularly warrants a desk that you love. I'd like a pretty antique desk that I can either restore or upcycle – I love the idea of having a piece of history in your home. 
My lust list…
Ever since I laid eyes on the Rabarber wallpaper by Borastaper, I knew that it was something I'd be willing to invest in when I do eventually own my own home. It's a love affair that's lasted literally five years, so here's hoping it stays in stock for another five!
Special interests…
Having previously been deputy and acting style editor of Real Homes magazine, I have a keen interest in all things style and decorating. I've got my fingers on the pulse of the latest trends, and love taking inspiration from the world of fashion and my travels to predict the next big thing. I've also discovered a love for colour psychology. It's so amazing how the colours in our environment impact how we feel, and you can check out my findings in my monthly feature on the topic. 
Follow me:
Instagram @ameliahelen20
Twitter @AmeliaHelen20
Ecommerce Team
Real Homes is supported by a team of product experts working across the Future Homes Network. They produce buying guides and reviews in their area of expertise across a number of titles, but are also contributors to Real Homes website, magazine and social media channels. See their tips on everything from scoring a deal to finding the best appliances.
Annie Collyer: Deputy Ecommerce Editor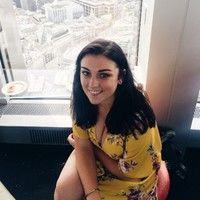 I've been writing for Realhomes.com since 2018, having first started as Deals Editor. Now, as Deputy Ecommerce Editor, my team and I spend our time rounding up the best buys for your home – both in looks and practicality. We're talking about everything from stylish kitchen bins to fluffy towels and handy kitchen organizers. Otherwise, as an expert when it comes to fragrancing your home, you'll find me writing about all of the latest (and best) buys to scent your space. My time is also spent talking with industry experts and PRs to ensure that we feature the very best deals on all the home buys our readers expect to see, whether it's Amazon Prime Day, Black Friday or your average Tuesday. As for my love of interiors, I live in a two-bed apartment in South East London, and though the rooms are nice and spacious, the place lacks storage which requires me to think outside the box when it comes to hiding away eyesore items. When I'm not shopping for new homeware, I'm usually snapping photos of my house for Instagram (@athome.withannie), booking a holiday or walking my pug, Doug. You can also find words written by me on Ideal Home, Livingetc, Homes & Gardens, Gardeningetc, Woman & Home and Country & Town House.
My interior style is…
Everchanging! Right now, it's mid-century modern meets Scandi, but I am forever switching things around, moving furniture from one room to another and scouting for bargain charity shop homewares to switch up my home decor on a budget. I also love decorating my living room to match the season.
My next project…
I'm on a mission to DIY my glass living room doors to look like crittall-style ones, to save money and hassle on ripping them out.
My lust list…
I've always wanted a freestanding bathtub (who doesn't) and I think when I come to buy a house, I may just have to get one. 
Special interests:
I love going on holiday! UK getaways, long haul trips and city breaks, you name it, I'm booking it. 
Follow me:
Instagram @anniecollyer
Molly Cleary: Ecommerce Writer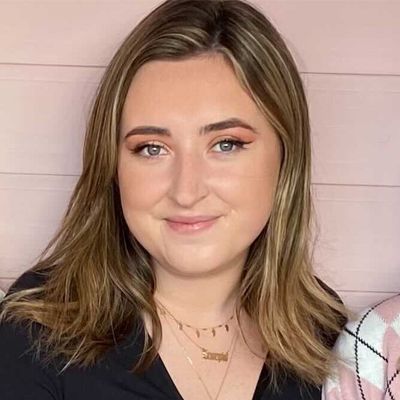 I started my Homes journey over at another Future title, TopTenReviews, where I delved deep into the world of homeware, picking up some very niche knowledge about everything from turkey fryers to riding lawnmowers. From there I moved over to LiveScience, where I helped grow eCommerce content that had a health and fitness focus. I'm now an Ecommerce Writer for Real Homes, creating buying guides and shopping edits that tell you about the best things for your space.
My interior style is…
I love a clean minimalist look, as well as lots of pastel colors. I'm also a big fan of prints or artwork that express a little more about whoever's house you're in. I still love cottagecore (even if it isn't cool anymore) and houses with a beachy vibe too. 
My next project…
Trying to put my own stamp on my new (rented) flat without breaking my tenancy agreement and working out whether to opt for a bedroom or an office when it comes to our spare room. 
My lust list….
A pasta-making attachment for my KitchenAid stand mixer is top of the list as well as a vintage bookcase for my new flat. 
Special interests:
Trying to read 52 books in 52 weeks in 2022 and outdoor swimming.
Follow me:
Instagram @mollycleary
Millie Fender: Small Appliances & Cooking Editor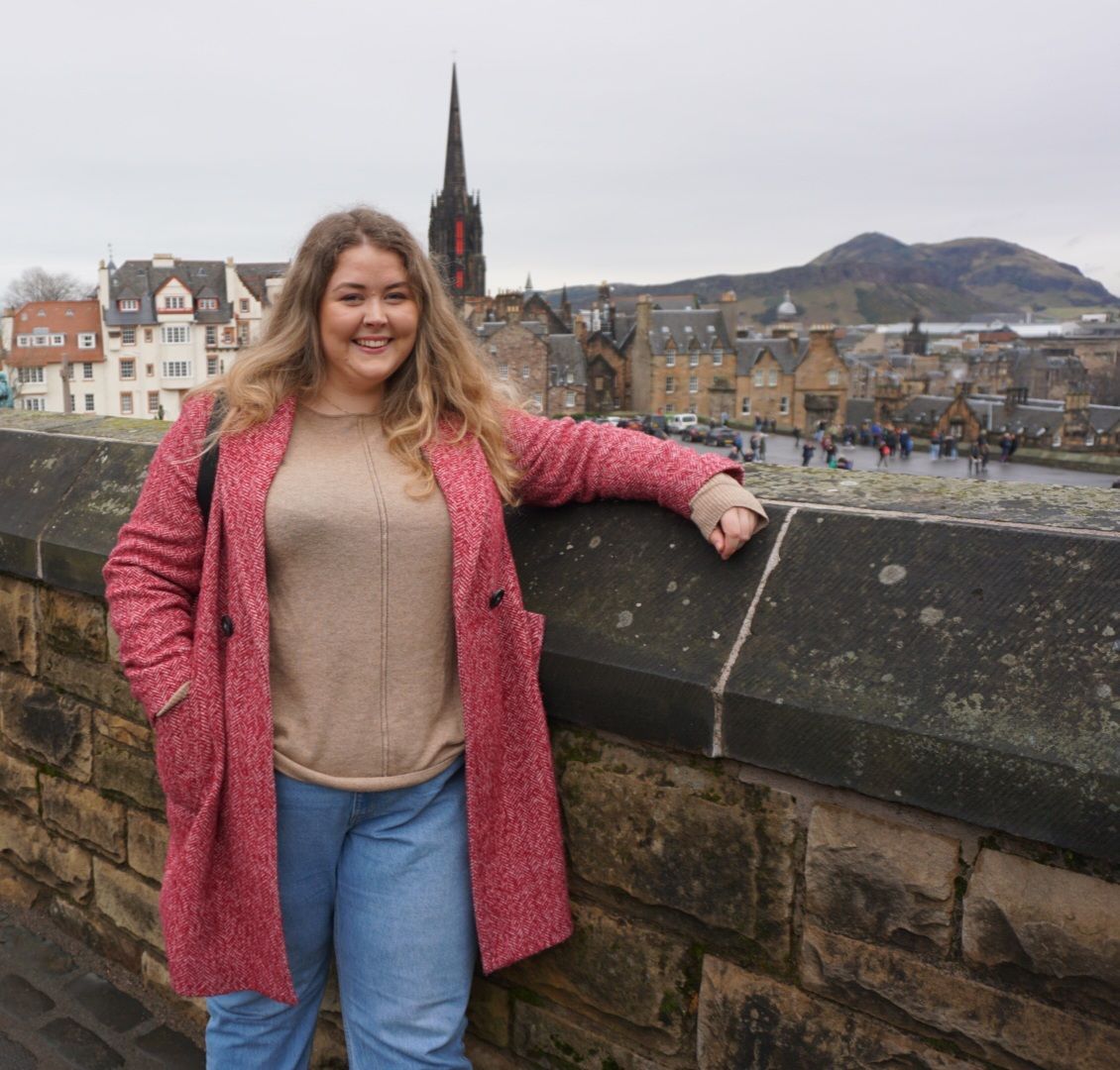 I joined the Real Homes team in February 2021 after working at another Future title, TopTenReviews. When I was there I wrote news, features and a lot of deals content for the Homes section, but I've always loved testing and reviewing small appliances. As Small Appliance & Cooking Editor, I head up our reviews and buying guides for anything from kitchen knives to air fryers, which means I have a permanently cluttered kitchen and a very full freezer. I'm a real homebody, and it goes without saying that my favorite room in any house will always be the kitchen. Cooking is one of my favorite things to do, but I understand that not everyone loves it quite as much as me, so I'm all about finding products that can save you time while complementing your kitchen design. 
My interior style is…
Totally inspired by where I grew up. Bath is surrounded by beautiful countryside and eclectic Wiltshire towns, and while I now live in London, I still try to re-create a country cottage feel with muted colours, dried flowers and plenty of throws. I want my space to feel classic and curated, but I can't afford to be too precious with my decor. I'm a clumsy and cluttered person, so I'd never buy a piece of furniture I'd be too nervous to use, or a rug that would be ruined by a spilled cup of tea.
My next project…
As a renter there is only so much I can do in my current space, but I have an empty wall in my living room that is crying out for a big piece of art.
My lust list…
A big, squishy (but stylish) couch. The Crumpet sofa from Loaf was love at first sight, and one day it will be mine… 
Special interests: I love to knit, and I'm also dying to start pottery lessons. 
Amy Lockwood: Decor Editor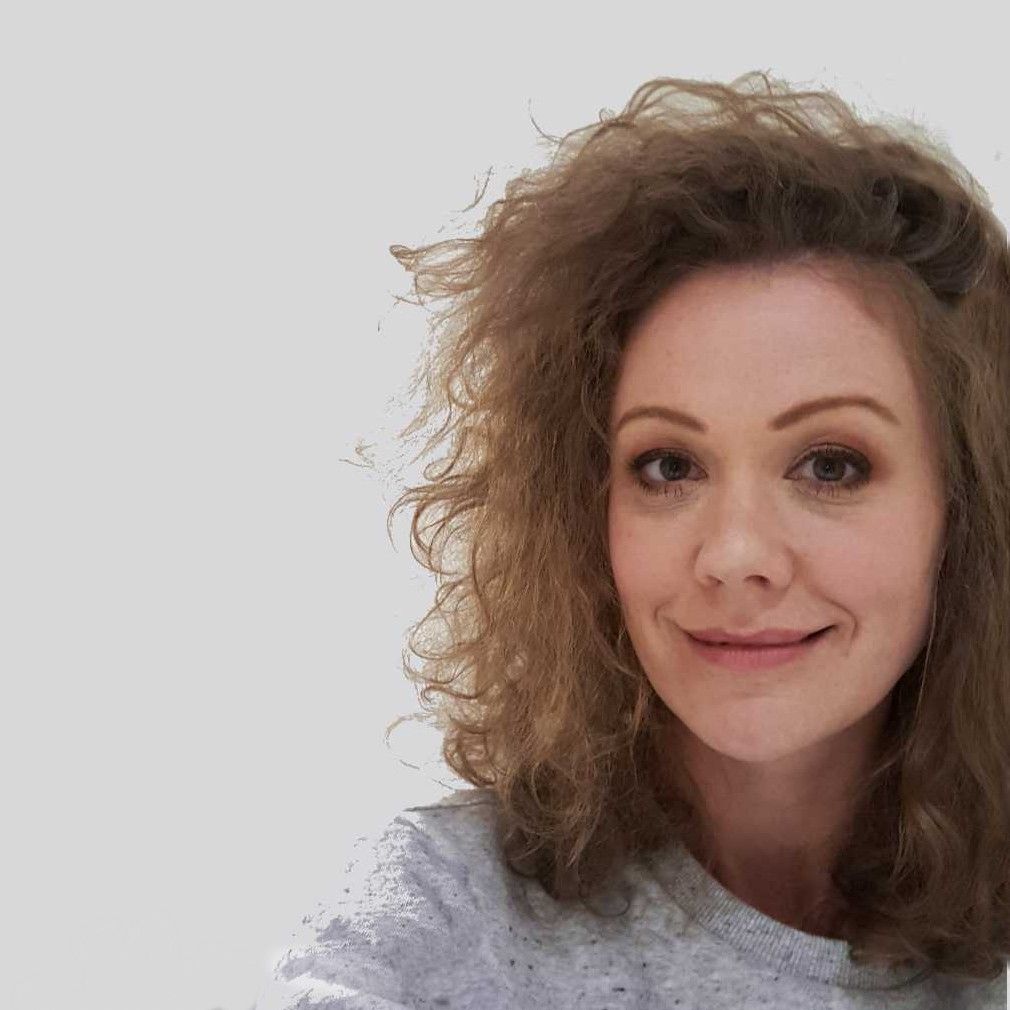 I fell in love with interior design when studying for a degree in surface pattern and printed textiles at Winchester School of Art. Aside from trying to mix the perfect shade of print paste in the design studio, the 'magazine library' – which held back issues of every international interior design-related magazine for the past twenty years – was one of my favourite places to be. I find flicking through the pages, or scrolling though the websites, of some of my favourite interior publications looking at gorgeous imagery endlessly inspiring. 
After time spent working in the design and interior industries, including styling and visual merchandising for several well known brands, I'm now lucky enough to write for many of those interior publications I spent so many years poring over, including Livingetc, Homes & Gardens, Ideal Home, Gardeningetc, and of course, Real Homes; sourcing products and ideas to help you to bring the looks you love to life in your own home.
My interior style is…
My first home was definitely an ode to Scandinavian-minimalism with plenty of natural materials and light-coloured walls; I spent way longer than I care to admit deliberating over the exact shade of white paint for each room and painstakingly sourcing the exact pieces to bring my vision to life on a very small budget!
My next project…
I'm currently renting whilst looking for my next project – although I'd rather it didn't involve quite as much builder's dust and rubble this time around! In the meantime the challenge is creating a home I love whilst the things I can change are limited – textiles are a big win here, from throws, to cushions and wall hangings, they're a great way to inject colour and texture and make a rented property feel like your own.
My lust list…
In curating our guides to some of the best garden furniture you can shop this season I've fallen in love with way more garden seating than one person can possibly sit on, but La Redoute's outdoor collections always score highly in my book, especially their woven lounge chairs. 
Special interests:
I love anything to do with art and design, as well as long walks anywhere near trees or water.
Caroline Preece: Smart Home Editor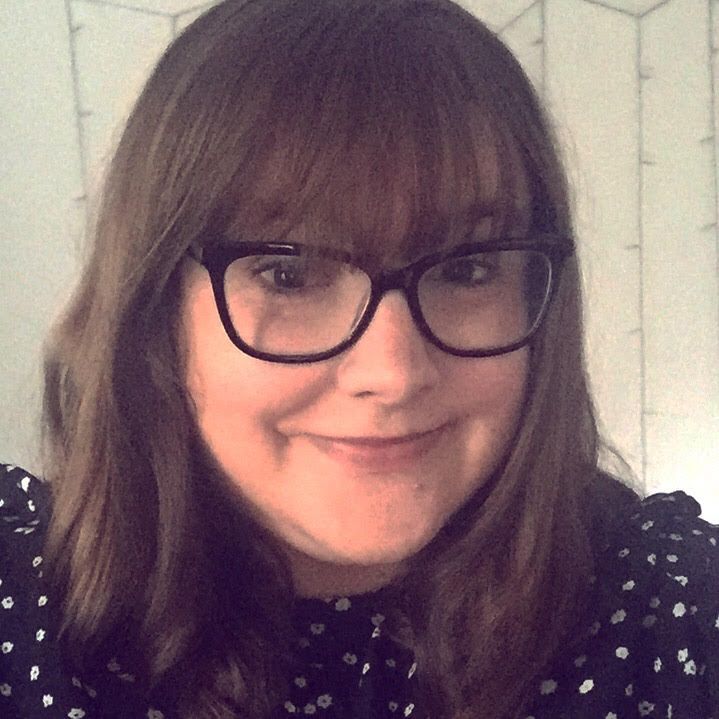 I have had a life-long interest in and passion for interiors and the home, which always becomes most obvious when I attempt to make even the dreariest of rental properties into something cozy and beautiful. I have been writing about tech for the home since 2021 when I was brought on as the smart homes ecommerce editor.
Having moved into London and then out again within the last decade, I have so far been limited to making rental flats and houseshares my own, with my most recent project creating a fully-functioning studio apartment in a room that beforehand housed only a bed and some IKEA drawers. Hopefully, this has prepared me for the next adventure of buying and kitting out my first home.
My interior style is…
No matter how hard I try, I just can't say goodbye to the dusky pinks and rose golds that have become so stereotypical of the millennial generation. As I prepare to move into the first home of my very own, mood boards have started to feature a lot of sage green. Otherwise, my style is packing as many soft furnishings and small space-saving storage solutions into a single area. I'll also never believe there isn't a piece of old furniture that can't be saved by a custom knob from Etsy.
My next project…
Creating the smart home of my dreams in a basement flat that needs a whole lot of love. Who needs loads of natural light when you have smart bulbs to brighten the place up?
My lust list…
My bargain-loving self tends to hang around the Argos and Dunelm sales pages for the most part, but window shopping has led me to fall head over heels for this Oliver Bonas Arch Triple Gold & Glass Dressing Table Mirror. On the tech side, I somehow have yet to invest in a smart display, and, with as many video doorbells as I own, they're definitely a must-have.
Special interests:
Using smart tech in the home to make life easier, whether that's because you're a busy household or you have different needs. As a fibromyalgia sufferer, smart speaker reminders, smart lighting that matches my routine, and doorbells that allow me to answer the door without getting up, have been a life-saver.
Follow me:
Twitter: @carolinepreece
Instagram: @cpreece89
Jennifer Oksien: Appliances Editor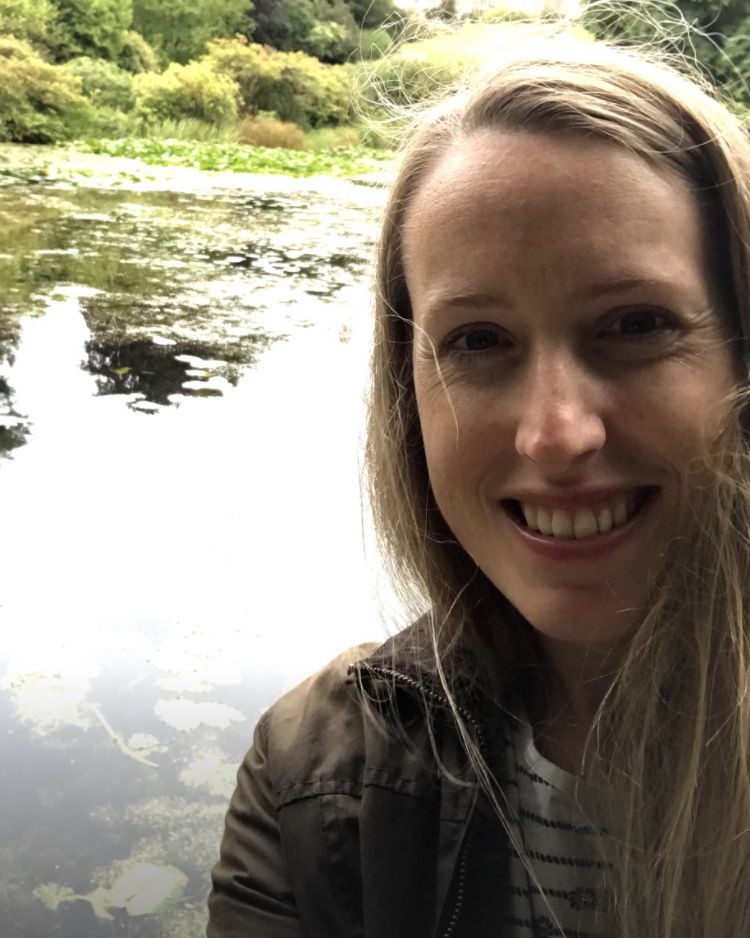 I joined the RealHomes.com team in February 2020 as Appliances Editor, heading up tech, mattresses and, you guessed it, appliances. A shift in focus has meant that I now get thoroughly stuck into reviewing large appliances for the home. You may even see my name pop up on a write up about a barbecue or pizza oven, too, across one of our sister publications such as Homes & Gardens, Livingetc, Gardeningetc or Ideal Home.
I'm a real homebody at heart. I love making a house feel like a home, and being outside in the garden just doing some digging or ridding some weeds is so satisfying. Everything about the home and garden brings me real joy so it's a really lovely thing to say that I can cover this off as part of my job, too.
My interior style is…
Since buying our first home four-and-a-bit years ago it's been in a constant state of renovation and restoration. It's a Victorian terrace so I'm looking for Victorian features and furnishings to complement pops of modern colour (and tech) which we can use to make the house feel more like our home. Whilst we're getting there with the reno, I'm wanting to get a retro coffee table for the front room and a glass splashback to go behind the sink in the kitchen. Another ornate mirror (or two) wouldn't go a-miss, either… this is the long way in saying that my interior style is a bit of a mixed bag!
My next project…
It will be more DIY to finish project house reno. We want to create a patio behind the house which is a bit of a sun trap during the summer. And to make the most out of the garden room (technically the utility room) by turning it into a messy play area for my one-year-old.
My lust list…
I would reeeally like to have cafe-style wooden shutters for our bay window at the front of the house because it gets the full sun for most of the day, and I just think they look nice, too. I've been keeping a look out for them on second hand sites, but also have an eye on the plantation shutters at Just Shutters – they're really nice!
Special interests:
Reusing and fixing items, and scrolling through eBay!
Follow me:
Twitter: @JennyOksien
LinkedIn
Jaclyn Turner: Sleep Editor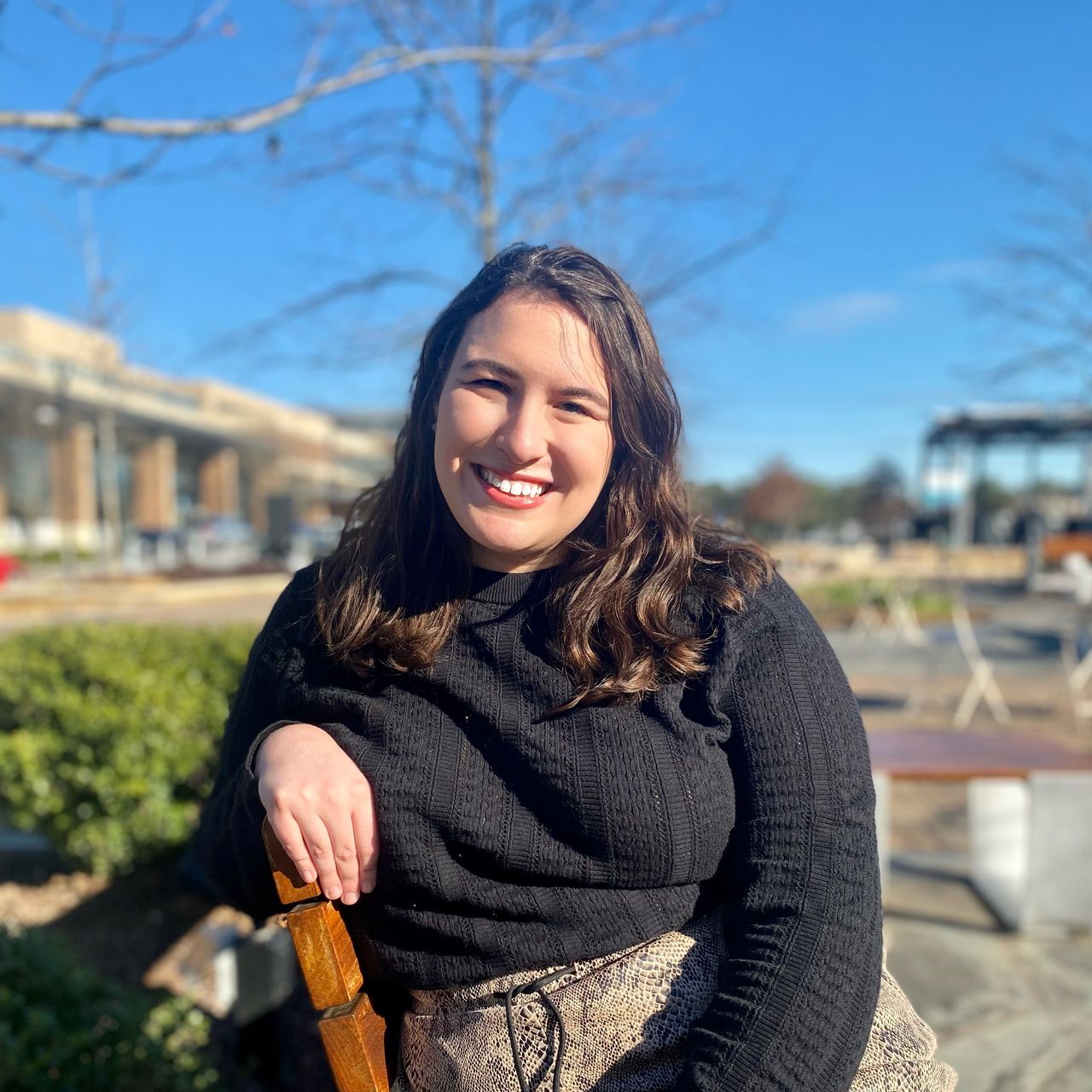 I officially joined the Real Homes team in January 2021 to manage buying guide content in the US, keeping tabs on what's new and amazing, and trying those products out too to make recommendations about our top picks. As a savvy, price-conscious shopper myself, I always focus on both quality and value, with a discerning approach. I've previously worked on the commerce teams with Apartment Therapy, The Kitchn, The Spruce, The Spruce Eats, and MyDomaine, covering everything from major sales to new product launches. I credit my love of shopping and design to my mother, who really helped develop those habits at an early age, and now I get to make a living out of it… what could be better?  
My interior style is…
I'd love to describe my ever-changing tastes as mid-century boho glam. I love incorporating different patterns, textures, and of course color, to set the tone. I'll usually design a room around a focal color, or a statement piece. A minimalist I am not, and I don't think I'll ever tire of Millennial Pink, no matter if it's still so 2016. 
My next project…
I just moved from New York to Georgia to be closer to my family, and now I'm dealing with trying to fit three eras of myself and my stuff spread out across the house. And dealing with the hanging clothes rack in my bedroom… some masterful closet organization is ready to be set in motion. 
My lust list…
If practicality was no issue, a sumptuous jewel-toned velvet sofa… and one of these days, a Le Creuset Dutch Oven. 
Special interests:
Renter-friendly design ideas, sustainable living, and scrolling through TikTok for life hacks
Follow me:
Instagram @jaclynturner
---
Real Homes Contributors
Our contributors are industry experts and home enthusiasts. 
Kaitlin Madden: Executive Editor, Homes & Gardens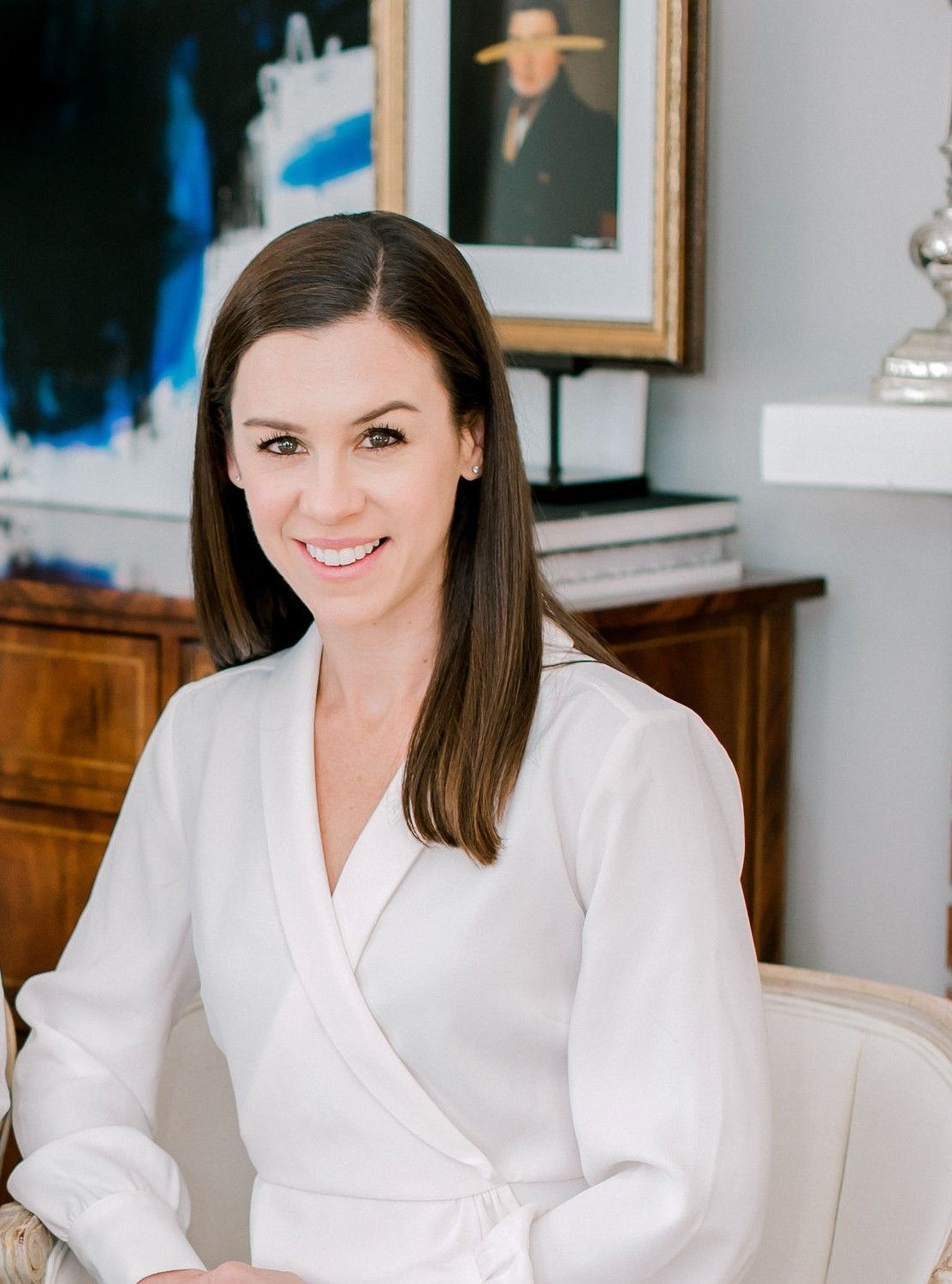 I joined the Real Homes team in March 2020 ahead of our US launch, but I've written about homes, renovations and decor for more than ten years. I've worked with brands and publishers like Architectural Digest, Martha Stewart Living, Refinery29, Modern Luxury Interiors, Wayfair, New England Home, Amazon, The Design Network, and lots more. I currently live in Connecticut with my husband, two sons, baby daughter and our black lab. I now work on sister brand Homes & Gardens as Executive Editor.
My interior style is…
A fresh take on traditional. My house is a colonial from the 1930s so I try and honor its classic bones in a way that's relevant, modern and not precious or stuffy. At the same time, I love antiques and stand strong on the view that every room needs 'something old.'
My next project..
Turning our breakfast nook into a seating area – it'll be much more functional that way.
My lust list….
The entire Lulu & Georgia catalog.
Special interests:
I love anything vintage or thrifted. I spend a lot of time (too much time?) browsing flea markets and Facebook marketplace for my next upcycling project. 
Follow me:
Instagram @kaitmadden
Hebe Hatton: Contributing Editor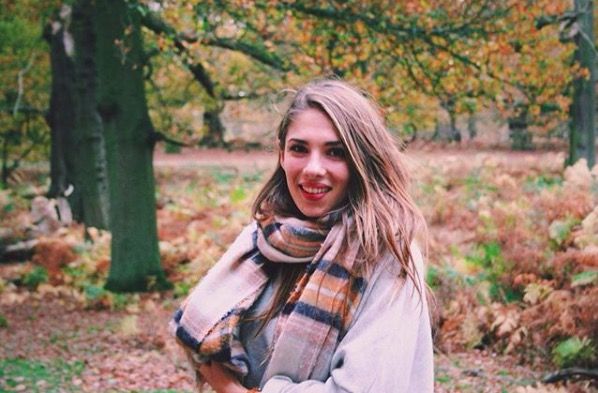 I joined Realhomes.com in early 2018, before moving to fellow title, Livingetc as Digital Editor. I was until recently a renter, but have just bought my own home on a tight budget, meaning I often have to get pretty creative with what I can do to my place, but who doesn't love a challenge? Especially if that challenge involves lino flooring, woodchip walls and bathroom suites in various pastel hues… And I love to bring that approach to our readers.
My interior style is…
Everchanging. I want my bedroom to look like the set of Mad Men one day and Marie Antoinette's boudoir the next. But the style that has stuck with me the longest is somewhere between Boho and a kind of 70's vibe – think rattan, loads of orange, quirky prints and plenty of house plants.  
My next project…
To tackle my open plan kitchen/dining room/living room/spare bedroom (when needed). It's a huge space with everything pushed into corners and against walls, making it feel somehow empty and cluttered at the same time. I'm thinking I need to get more imaginative with the layout. 
My lust list…
A bed. I should specify – a bed of my own. As a serial renter, I have been lucky enough to inherit lots of beds, so I am now on the hunt for a bed that has only been, and will only ever be, mine. I would love something crazy ornate like this rattan number from Anthropologie, but since space is limited this simple Scandi design from Made.comis next on my list. 
Special interests…
Instagram. I love using it to find loads of amazing interior ideas.
Follow me:
Instagram @hebehatton