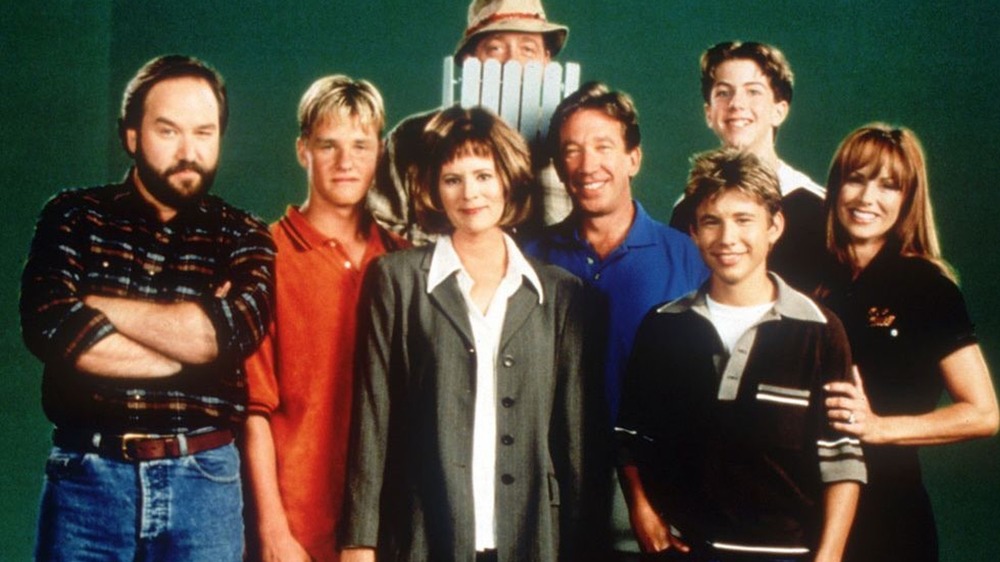 Buena Vista Television
For eight seasons, between 1991 and 1999 on ABC, the classic sitcom Home Improvement brought the Taylor brood — an all-American family if ever there was one — into America's living rooms. The series starred Tim Allen as Tim "The Tool Man" Taylor, the star of show-within-a-show Tool Time, a (wait for it) home improvement series which he hosted with his deadpan sidekick Al Borland (Richard Karn), who often served as the straight man to Tim's antics. Mostly, though, the real show focused on Tim's home life with his loving wife Jill (Patricia Richardson) and their three sons, Brad (Zachery Ty Bryan), Randy (Jonathan Taylor Thomas), and Mark (Taran Noah Smith), who dealt with the bumps in life's road with a little help from their wise, always partially-obscured neighbor Wilson (the late Earl Hindman).
Although it's been over two decades since Home Improvement was on the air, it's retained its loyal fan base, thanks to its amazing cast and endearing sense of humor. For several years, it had a streaming home on Hulu — but in early 2020, a funny thing happened. The streamer's subscribers suddenly found the series to absent from its library, and while there were grumblings aplenty from the Home Improvement faithful, there was also speculation that the recent launch of Disney+ might have had something to do with it (since ABC is owned by Disney, which also has majority ownership and operational control of Hulu.)
Since, you're here, you must be wondering: Can I stream Home Improvement on Disney+? 
Unfortunately, the answer is no. The series has yet to appear on the Mouse House's streamer, or any other subscription based streaming service, as of this writing. Over on Amazon, you can purchase individual episodes for $1.99, or entire seasons for $14.99 (for season 1) to $19.99 (for seasons 2-8). 
Home Improvement's streaming rights might be tied up legally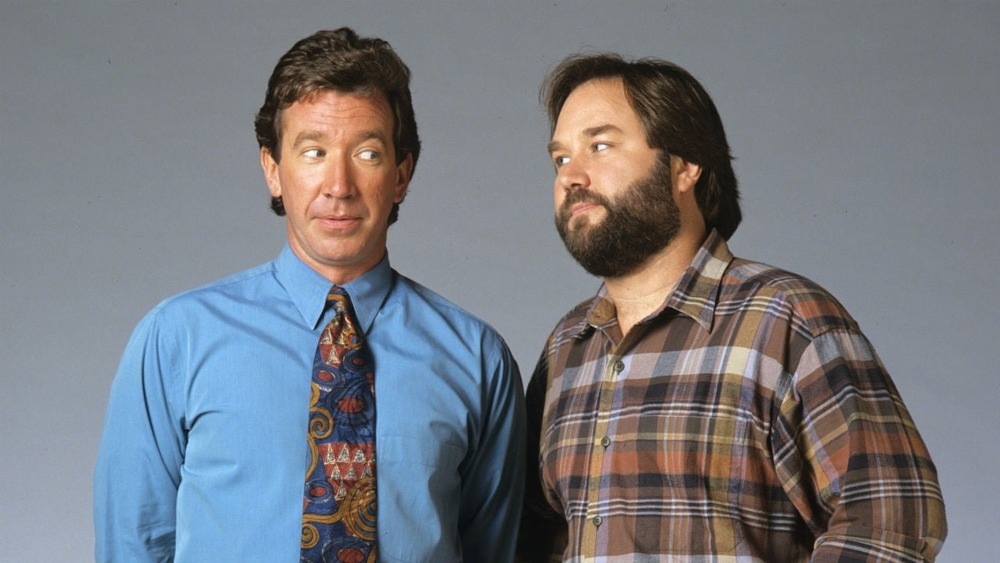 Buena Vista Television
While it's unclear why Home Improvement didn't simply migrate to Disney+ after its time on Hulu came to an end, it may have something to do with a lawsuit filed by the show's production company, Wind Dancer Productions, which was initiated in 2013 and dragged on for all of six years. According to The Hollywood Reporter, the suit alleged that Disney had essentially cut Wind Dancer's principals out of a significant portion of the profits to be derived from syndication and distribution, of which they were owed a 75 percent share.
Basically, Disney was accused of shady licensing practices that allowed it to underreport the amount to be divvied up, and THR's report noted that also at issue were royalties that Wind Dancer felt it was owed from licensing fees paid to Disney by Hulu. The lawsuit was settled in July 2019, but it's certainly not outside the realm of possibility that there are still minor legal issues left to be resolved, or that Wind Dancer and Disney may be continuing to wrangle over how large a piece of the streaming pie the production company will be entitled to once the series finds its new home.
Will Home Improvement ever be on Disney+?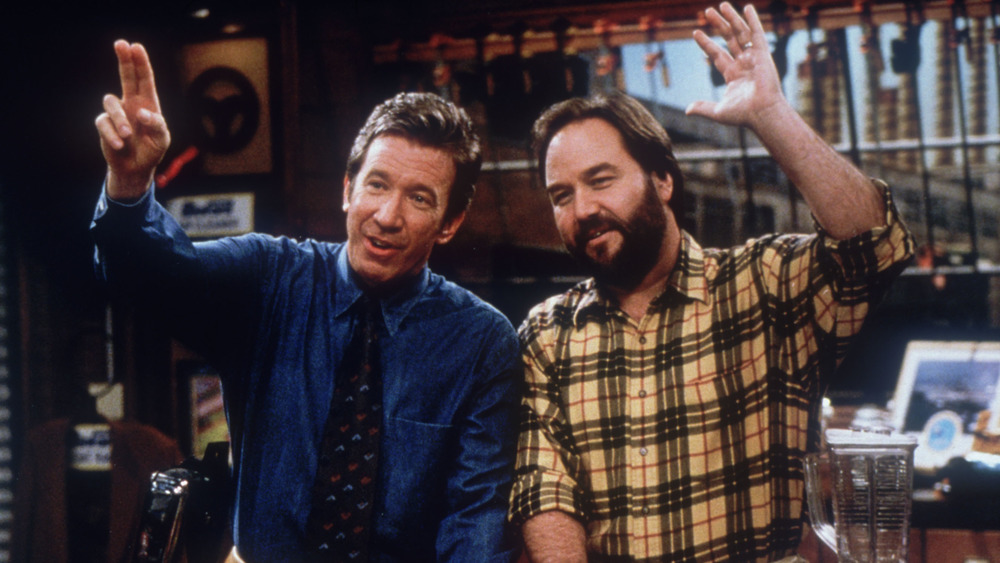 Buena Vista Television
It's plain that Home Improvement would be right at home on squeaky-clean, family-friendly Disney+ — and now that the suit with Wind Dancer is settled, it seems like it's only a matter of time before it's added to the streamer's increasingly deep catalog. Even if Disney+ is legally in the clear to pick up the series, though, there could potentially be other issues holding up its addition. It might have been decided, for example, that Home Improvement — being a two-decade old series — could use a tidier digital conversion than Hulu's, or ol' Mickey might be experimenting with different aspect ratios for its presentation of the show. You may remember that when Disney+ dropped, many fans of The Simpsons were up in arms over the aspect ratio Disney+ chose for that show, as it effectively deleted a significant portion of the image for all of the earlier seasons, before The Simpsons' switch to HD. It's easy to imagine that Disney, having learned a thing or two from that fiasco, is keen to avoid similarly irking Home Improvement's fans.
Of course, this is pure speculation — and since Disney+ rarely announces its upcoming additions very far in advance, those fans probably won't know whether their favorite series is coming to Disney+ unless (and until) it actually makes its debut on the streamer. 
Until then, purchasing episodes or seasons from Amazon is your only streaming option — but if you're not too terribly averse to physical media, the mega-shopping site also has the complete series on DVD for around a hundred bucks.