By Chelsia Tan
February 09, 2021
Sculptures add beauty and soul to any space. Start a stellar collection at home with these helpful tips
In an episode of American sitcom Friends, one of the show's main characters, Joey Tribbiani, goes on a shopping spree and buys a large ceramic dog sculpture that becomes a running gag throughout the hit series. Tribbiani's impulsive purchase is an entertaining premise for TV, and also an extremely relatable scenario for first-time collectors concerned about making a similar misjudgment. Thankfully, with careful research and consideration, one can avoid such a situation.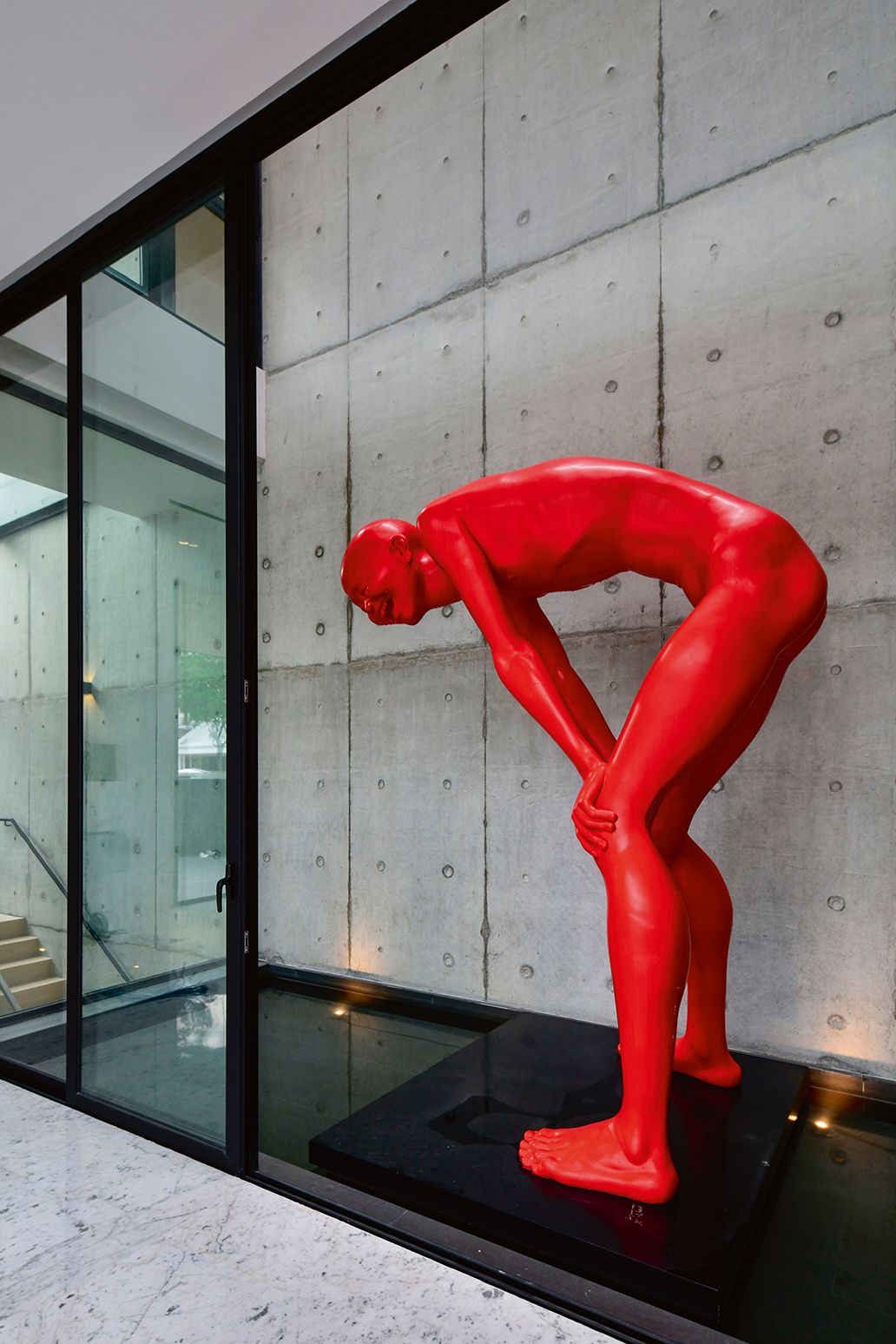 "Knowing where to begin can be intimidating, and that's why it's important to reach out to specialists like art dealers in the field," says Rebecca Michelman of Michelman Fine Art, an art dealership based in New York City. "We exist to help you navigate the market, understand the artist's work, and develop your own curatorial eye."
The veteran art dealer, who has managed the sale of blue-chip works by artists ranging from Vincent Van Gogh to Andy Warhol, adds that one can build knowledge by visiting museums. "That way, you begin to develop an eye and get a sense of which periods of art history and subject matters inspire you," she says. "Don't get discouraged if nothing strikes your interest at first. I have found that passion is generally ignited when you connect with an artwork on an aesthetic, emotional and intellectual level."
Kim Tay, gallery director of online art gallery The Artling, concurs. "There are many examples of public sculptures in most major cities—start to notice these in your day-to-day life to help you figure out your own taste over time," says Tay.
(Related: Get Home Improvement Inspiration From 3 Lavish Penthouses Designed by Prestige Global Designs)
 
Those who are drawn to collecting art for investment purposes should exercise due diligence. "To mitigate the risk involved in any investment, you need to seek out expert advice in the areas of authenticity, condition and provenance," explains Michelman. "Provenance refers to the history of ownership of a work of art. For example, if an important collector or a museum owned the piece at one time, that adds to its value.
(Related: Art Dealer Rebecca Michelman Shares Why This Painting by Modern Artist Robert Motherwell is a Prized Discovery)
A professional art advisor will be able to analyse past public and private sales to further support the current value of the work."
The Kuala Lumpur-based team at Aureo Gallery shares that paintings made up an estimated 68 per cent of the auction turnover for the contemporary art market in 2019, while sculptures comprised about 15 per cent. Despite this, a sculpture titled Rabbit (1986) —the most expensive work by American artist Jeff Koons so far—was sold for a record US$91.1 million (approximately S$121 million) in 2019.
(Related: How To Bring Tropical Style And Nature-Inspired Elements Into Your Bedroom)
 
"Other artists who are notable for their sculptures include Auguste Rodin and Fernando Botero from the modern period, as well as contemporary artists Antony Gormley, Ai Weiwei and Yue Minjun, to name a few," says Allyson Yeo, chief curator of Aureo Gallery. "Younger artists like Kaws are also making huge waves in the neo-pop sculpture scene, along with popular Japanese artists such as Takashi Murakami and Yoshitomo Nara."
But don't let the allure of a possibly lucrative investment mislead you. Study the auction records of artists from international houses like Sotheby's, Christie's and Phillips for a better understanding of the value of their artworks.
(Related: Home Tour: A Monochromatic House With Fashion-Inspired Design Influences)
There are pragmatic considerations to think about as well. The larger the sculpture, the more complicated and costly it is to install. The Artling team advises buyers to expect additional fees and planning for logistics, delivery, insurance and installation. "
The extent to which a sculpture requires regular upkeep will depend on the material of the artwork and where it is being installed," says Tay. "For example, a stainless-steel sculpture placed outdoors will require regular maintenance, while a bronze one in the same setting can, for the most part, be left as is."
While sculptures are generally more durable than fragile works on paper or art prints, Michelman feels it's best to consult experts on their upkeep. "Many people think that bronze sculptures are perfectly suited to the outdoors. But even bronze is subject to the elements, especially the rain; it still requires periodic maintenance," she says. "In one case, the restoration costs ended up being greater than the sculpture's total value 
(Related: Home Tour: A House in Madrid With Floating Steps and an Impressive Art Collection)
Not sure where best to show off your collection? Jeremy Tay, director of Prestige Global Designs, suggests placing the artworks at the entrance foyer and living area to create visual interest. "
The right lighting and height placement of a sculpture is really important; you may need to source for a suitable pedestal so it can be fully appreciated," says the interior designer. "It is always advisable to gradually grow your collection, especially if you're displaying it in your home and have to live with it on a daily basis."
Being three-dimensional objects, sculptures have a strong presence that can create a lasting impression
— Jazz Chong, founder of local gallery Ode to Art
"Being three-dimensional objects, sculptures have a strong presence that can create a lasting impression," says Jazz Chong, founder of local gallery Ode to Art. "Consider featuring sculptures of various sizes, with a statement piece taking centre stage. Sculptures are meant to be viewed from all angles and can be displayed in various ways."
(Related: How To Collect Art For Your Home—By Gallerist and Owner of Ode To Art, Jazz Chong)
Despite the considerable effort and care necessary for its installation and maintenance, the impact that a sculpture creates in a space makes it worthwhile. The emotive appeal of such an artwork is also a factor to consider. "
First and foremost, the sculpture should appeal to you aesthetically and emotionally. It's important to follow your heart particularly if the sculpture will be displayed in your home, a place where you will be spending a lot of time," says Yeo.
Ong concurs. "More than just a decorative element, art is meant to reflect your taste and breathe life and a sense of character into your home," she says. "Starting any collection should always come from a personal passion, because it takes time and effort to build and maintain an art collection."
(Related: Living With The Covid-19 Pandemic: 7 Property Trends To Watch For 2021)