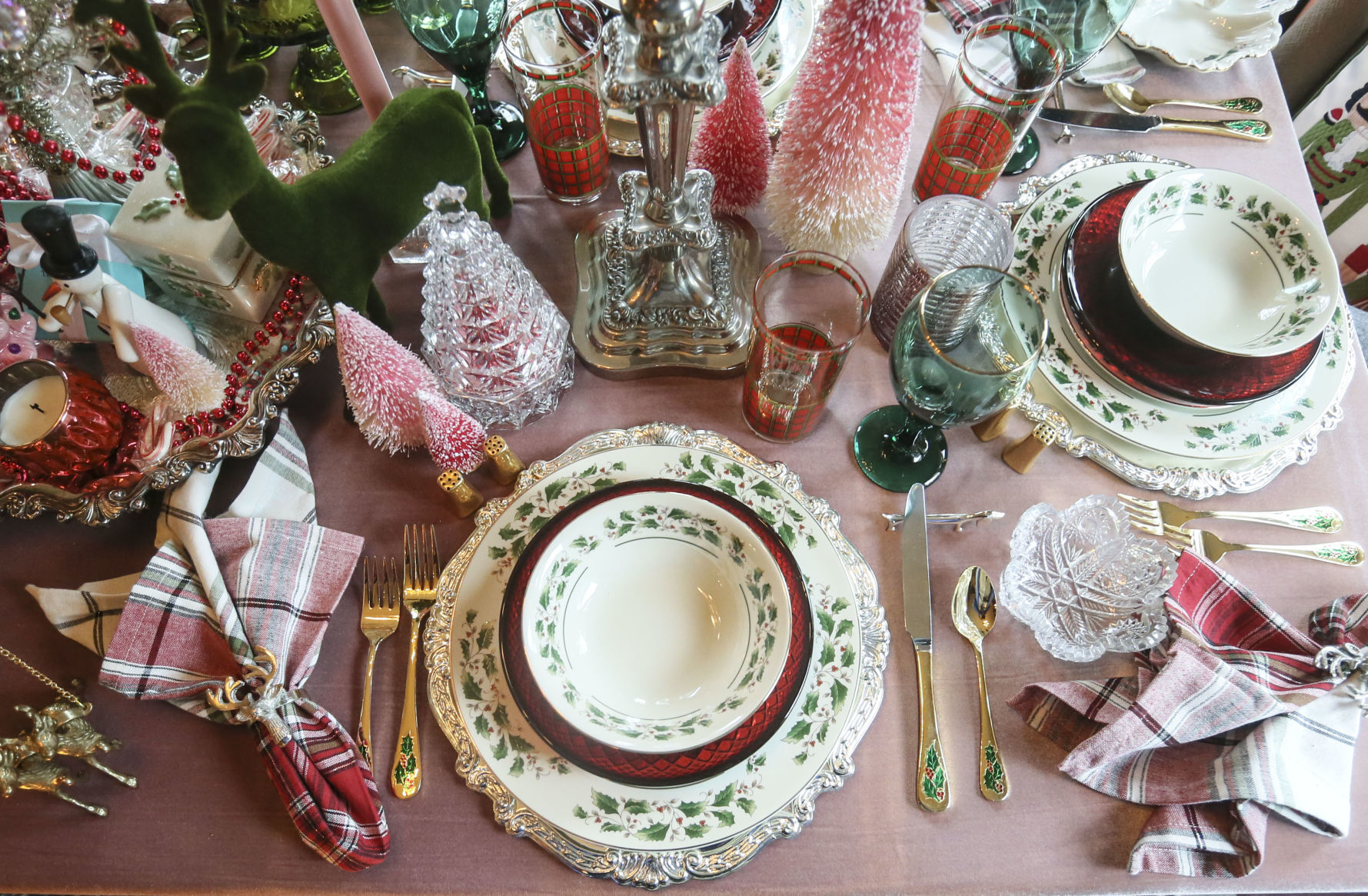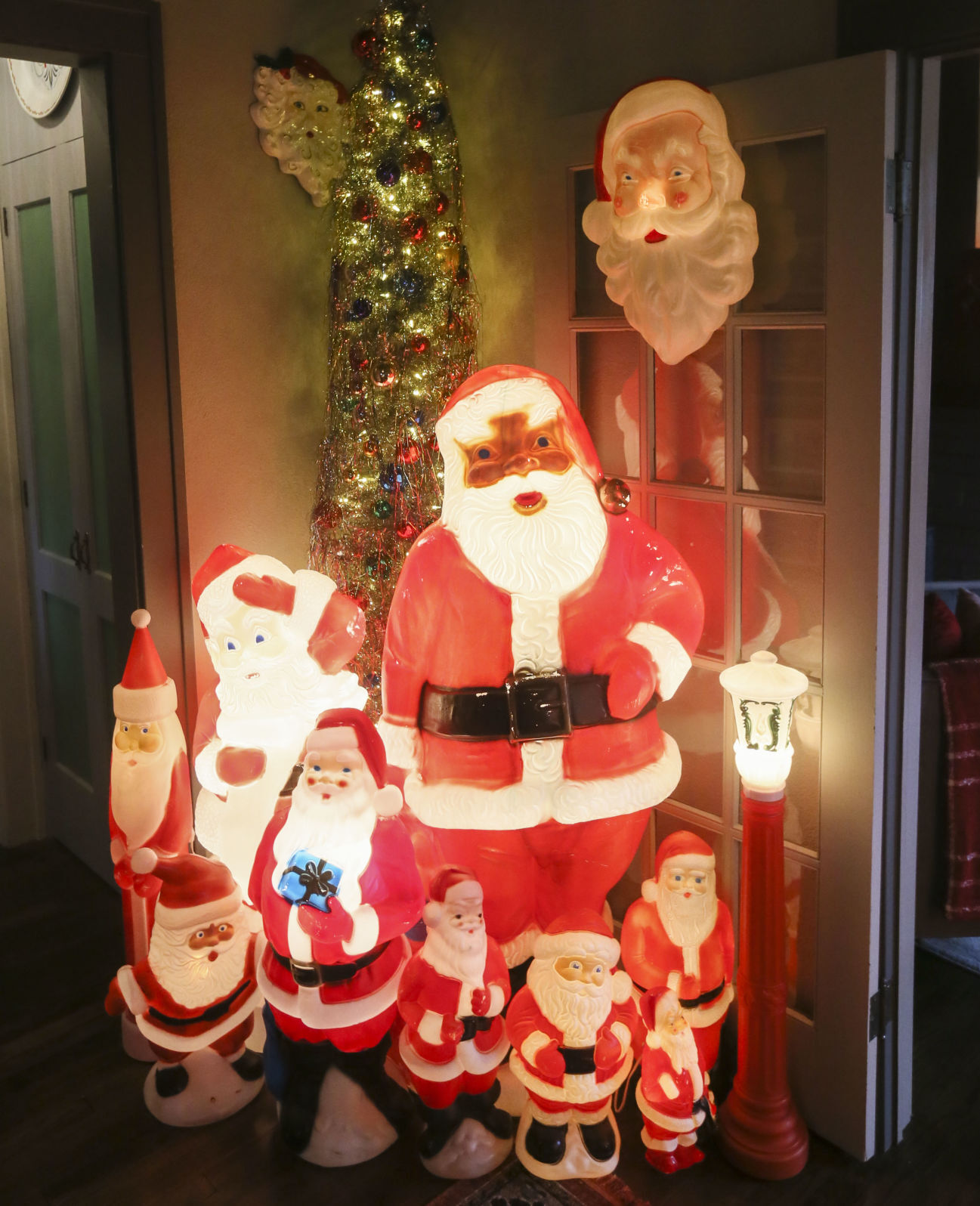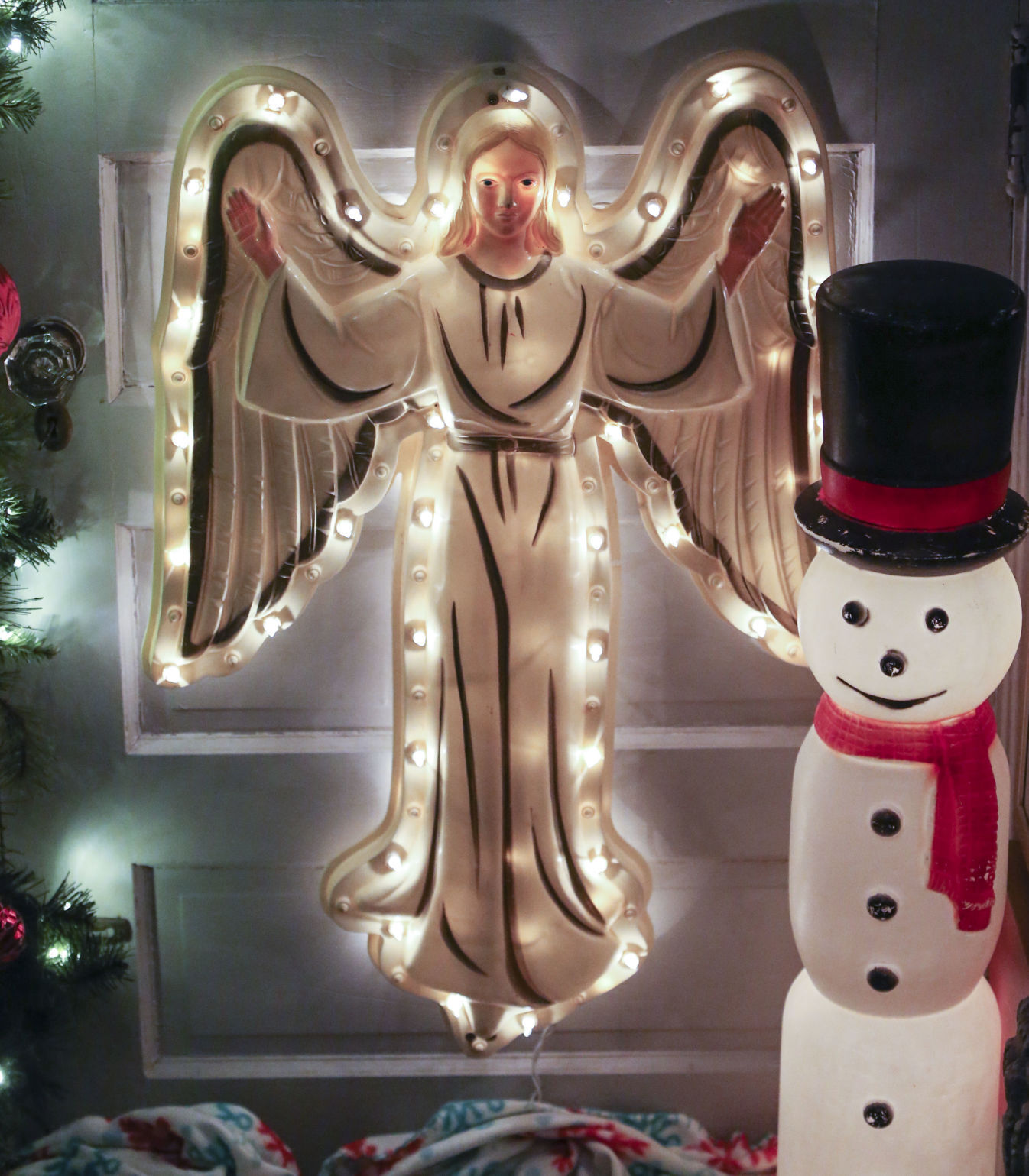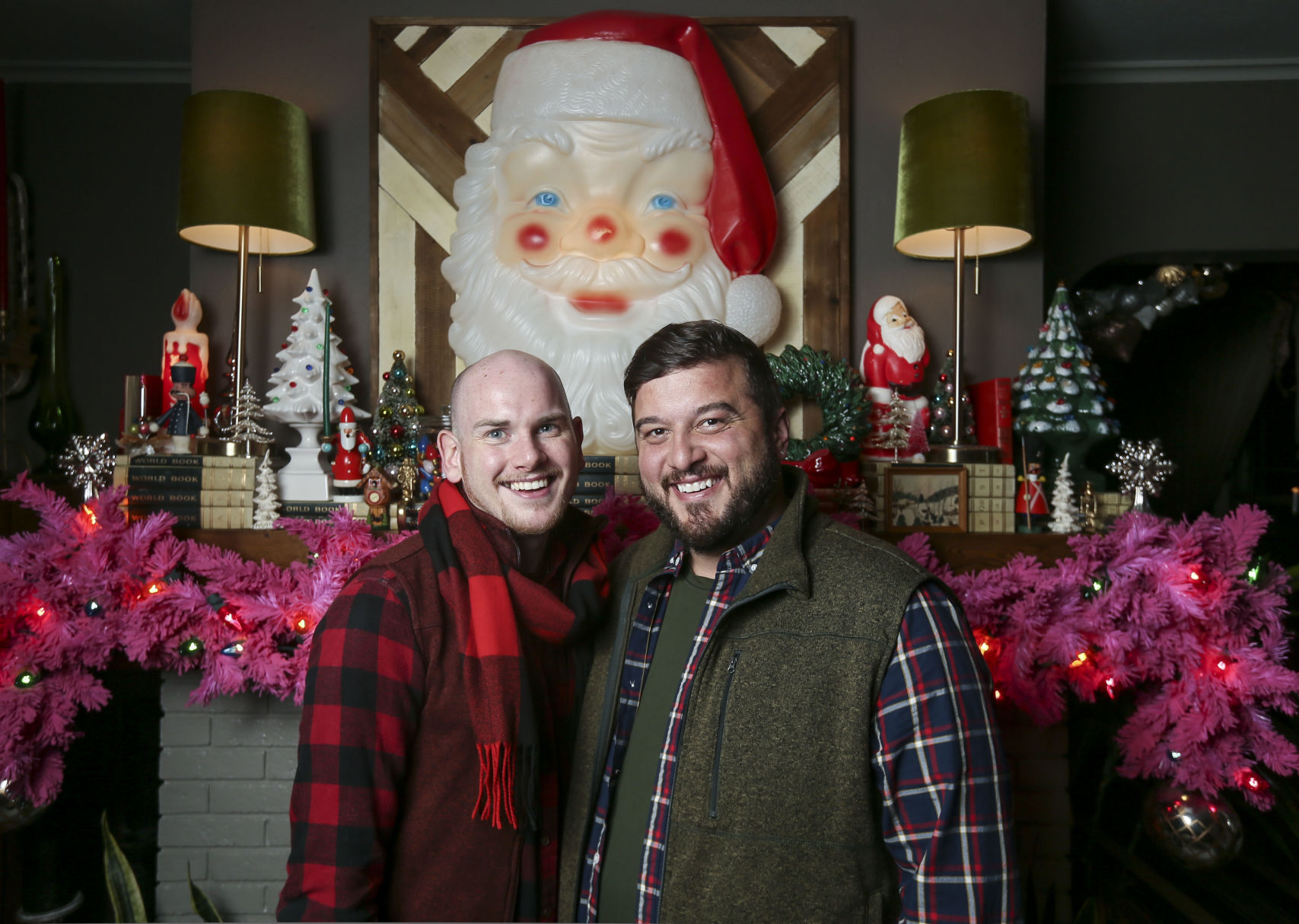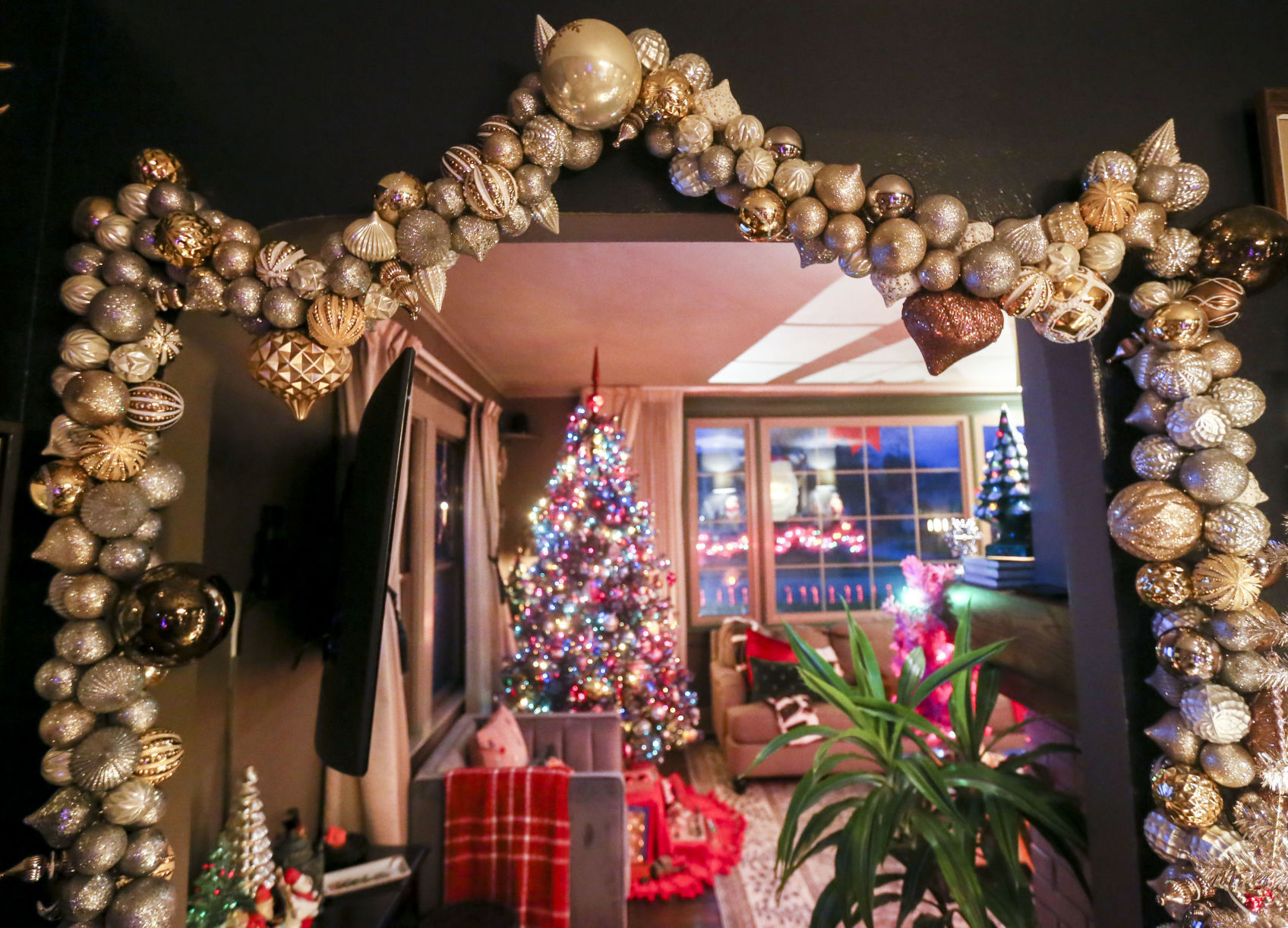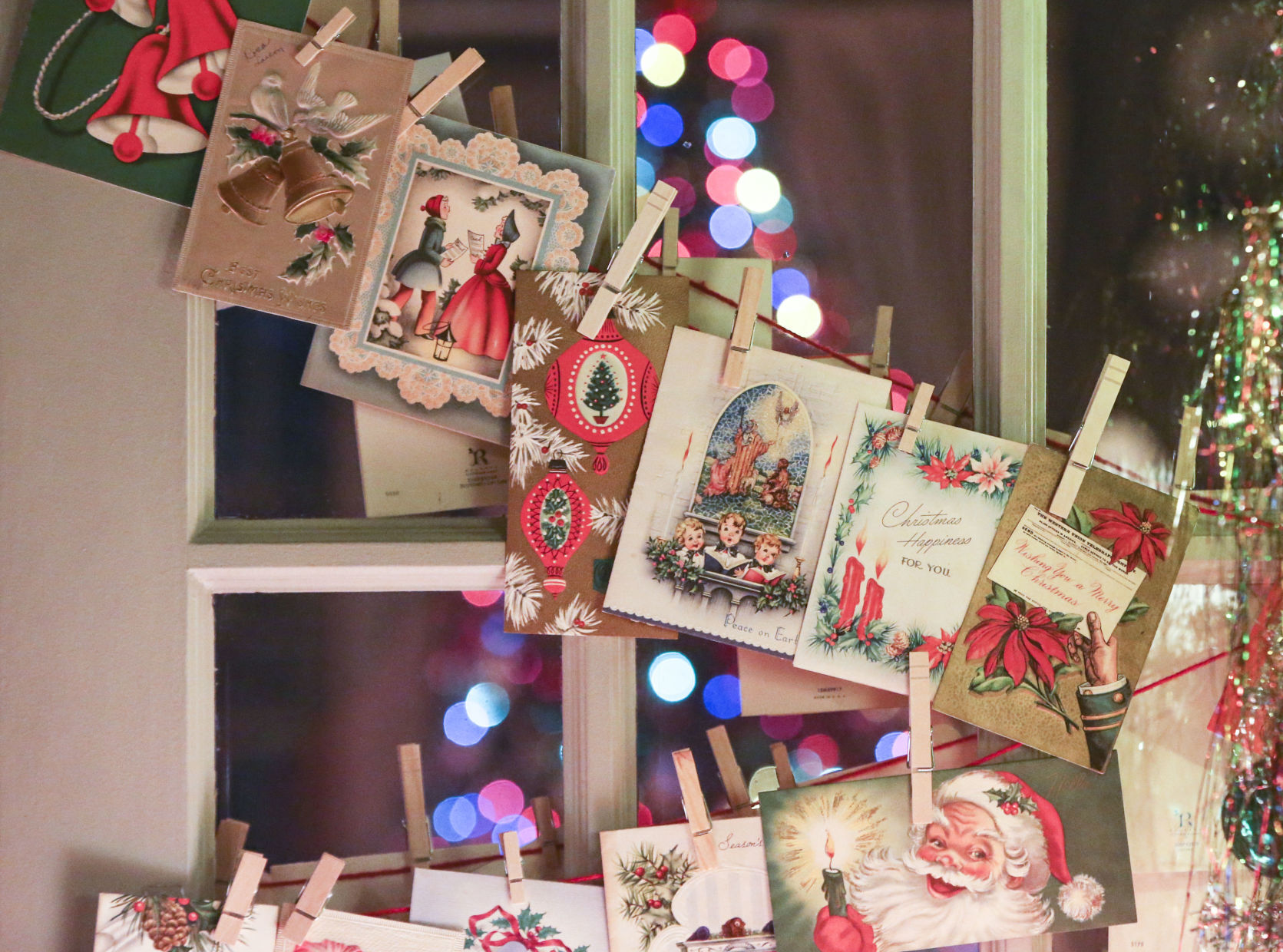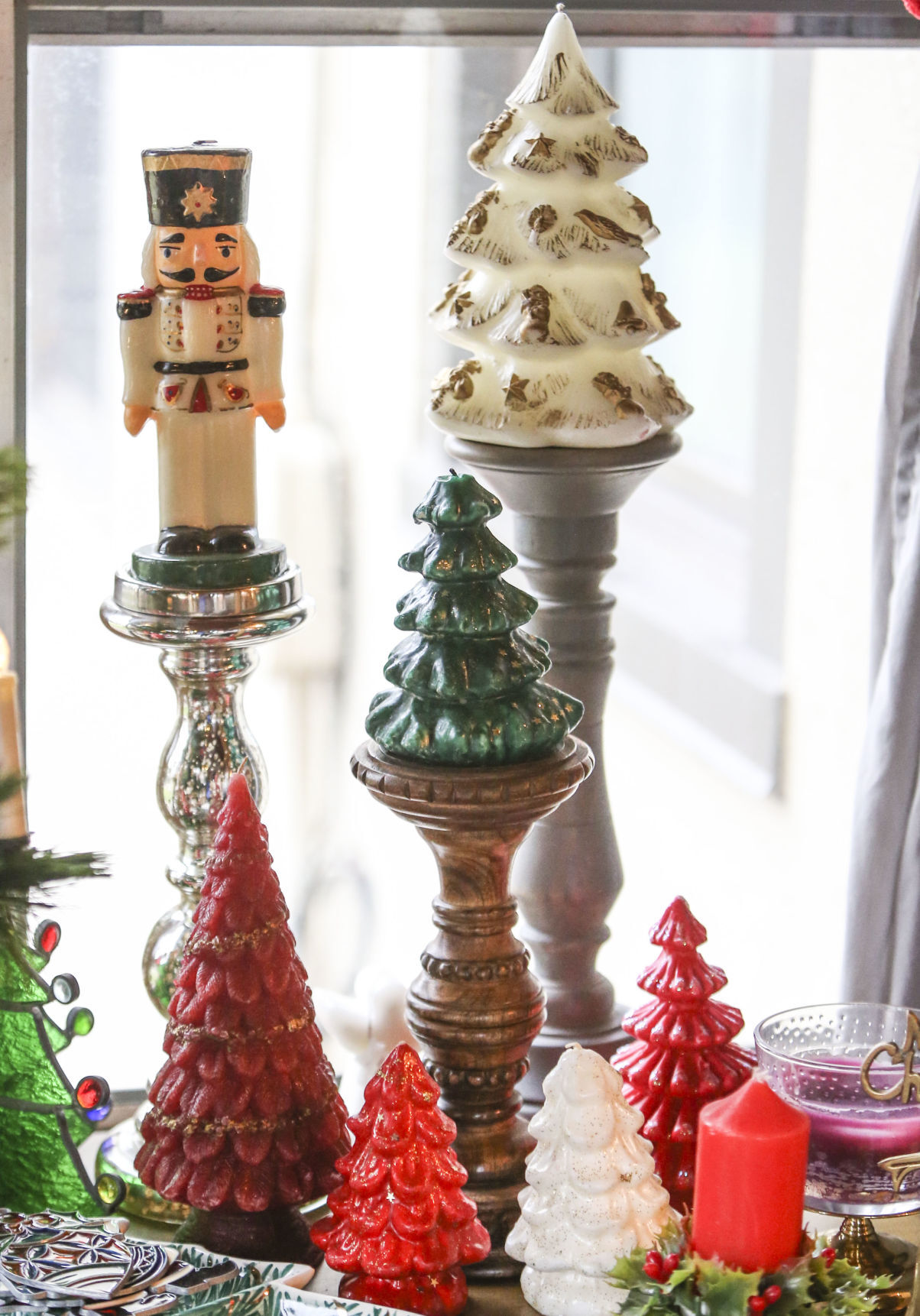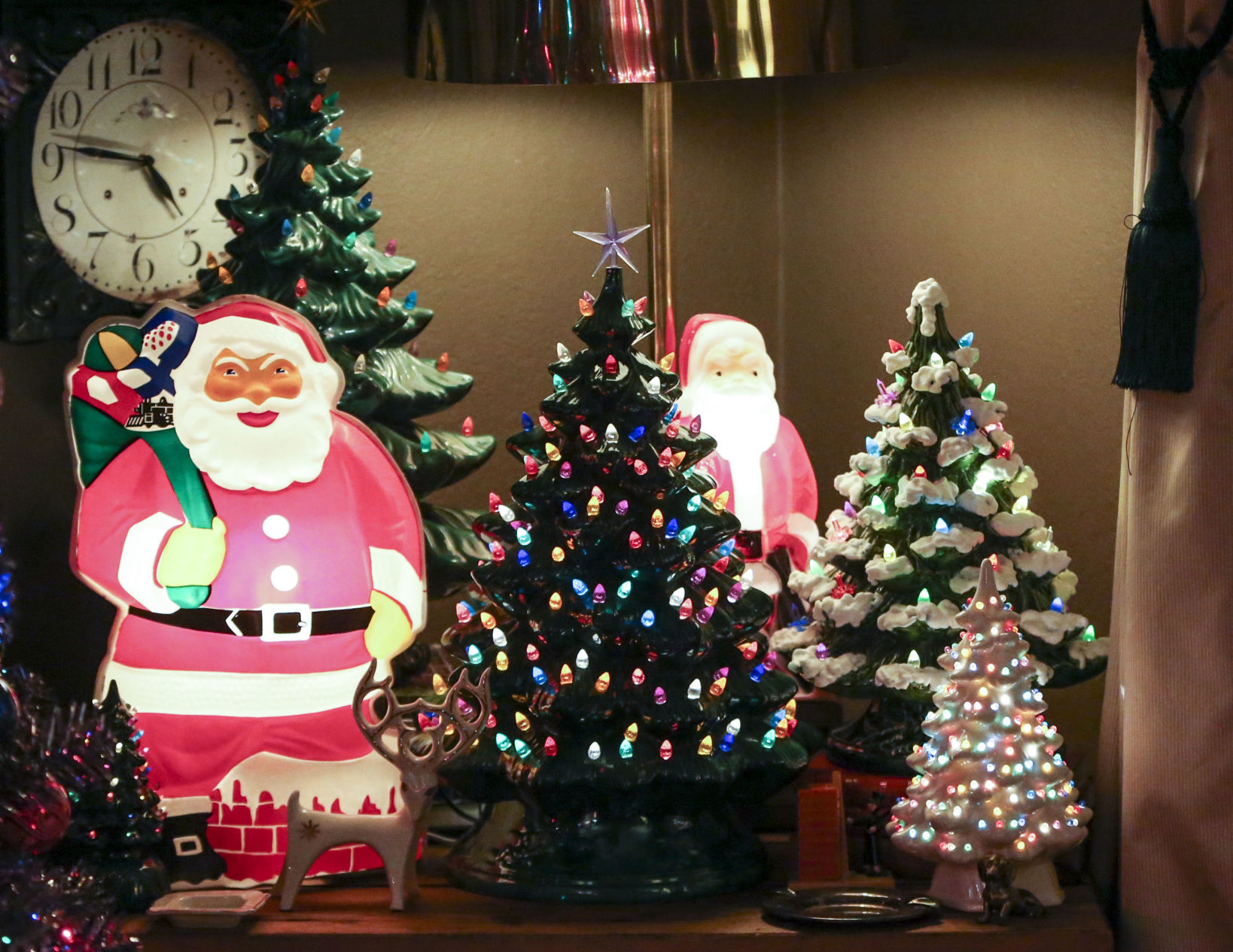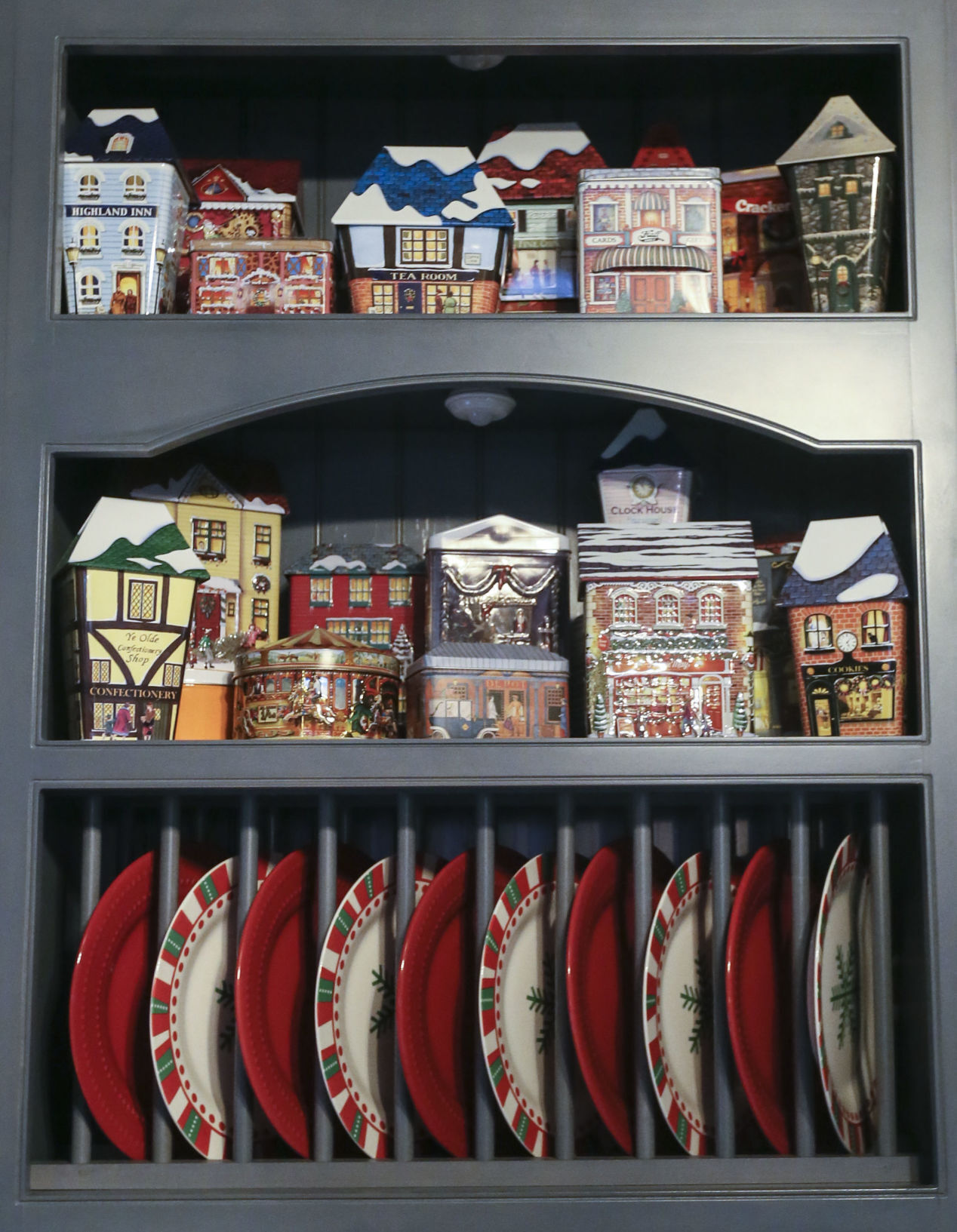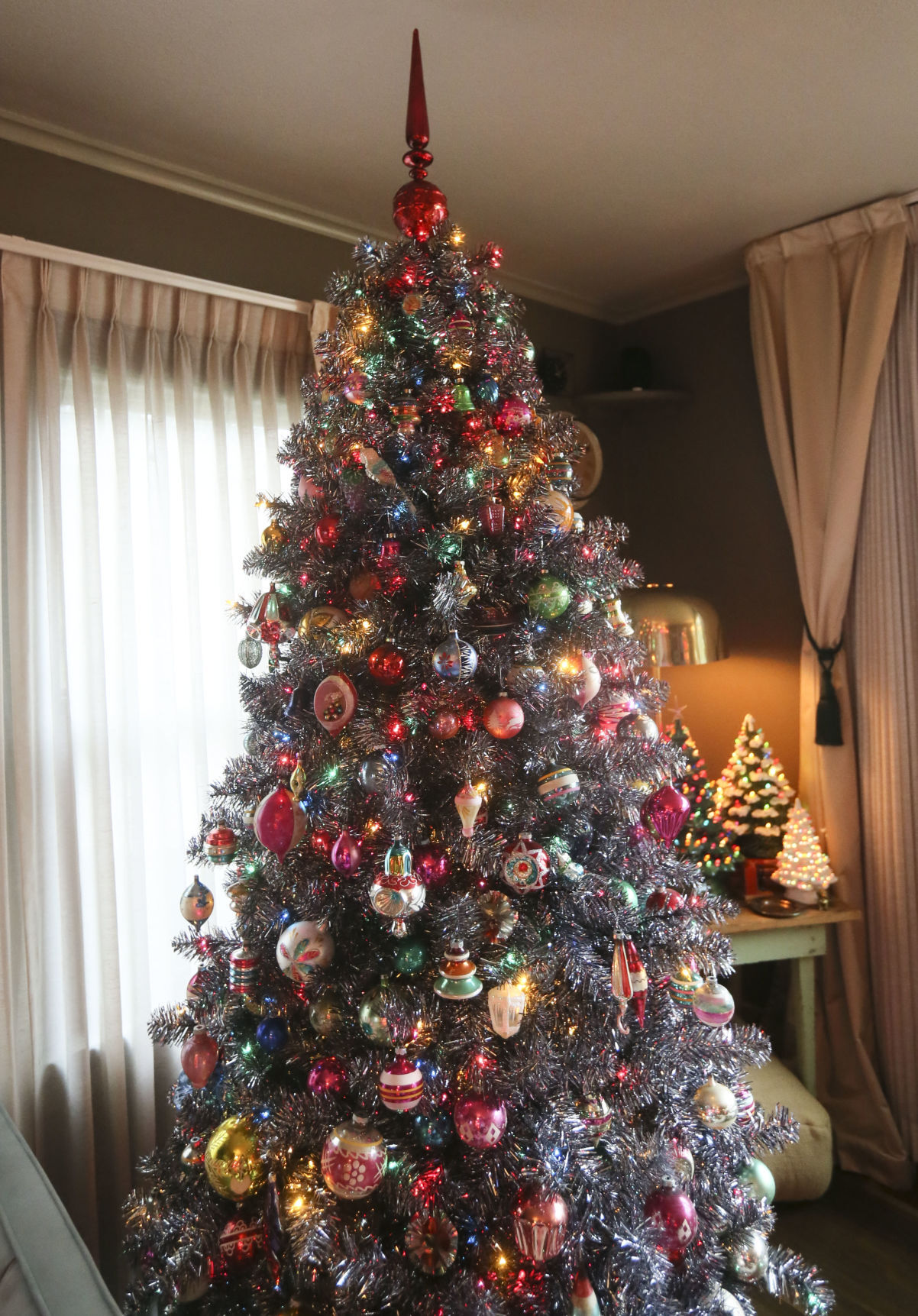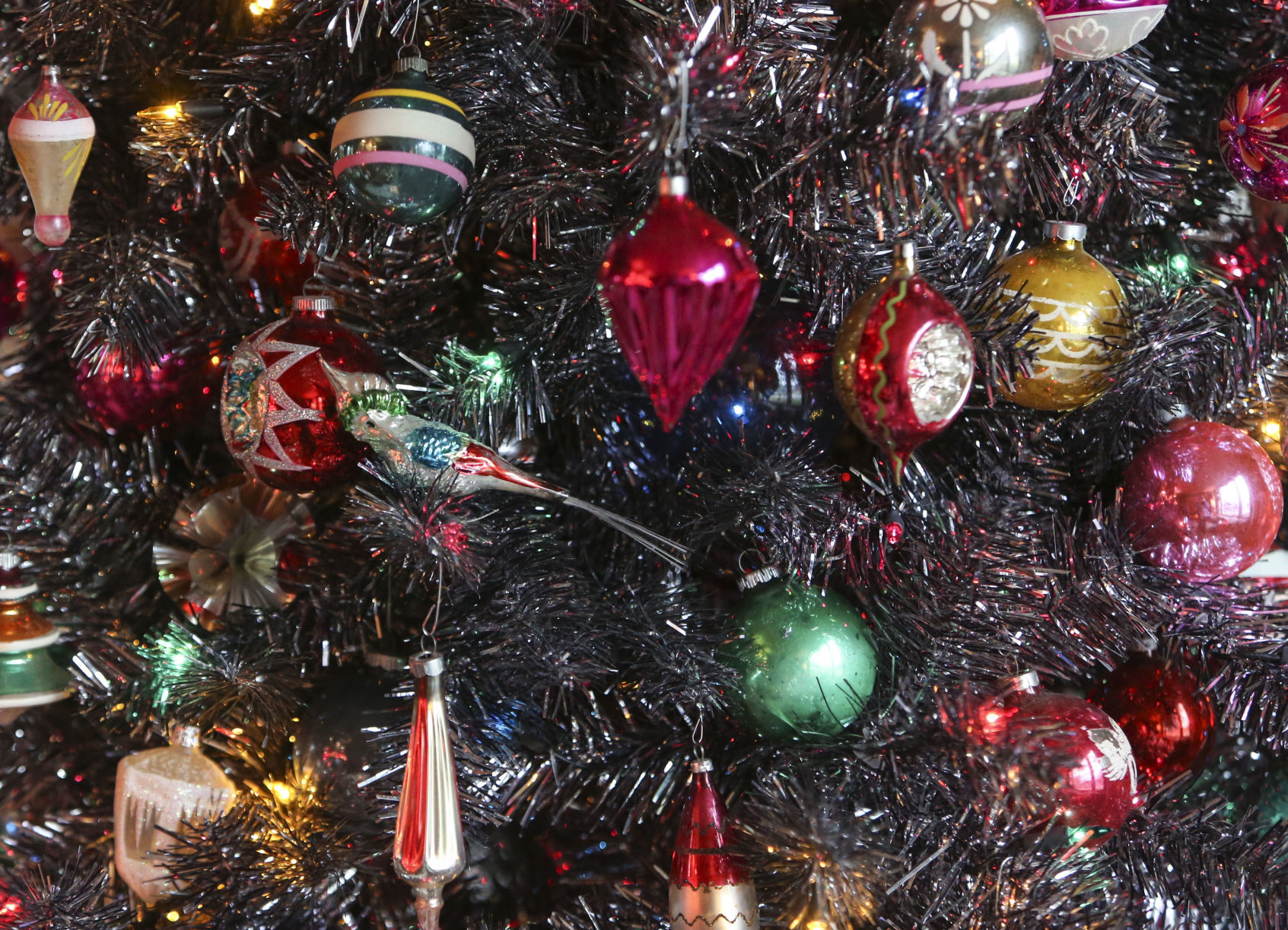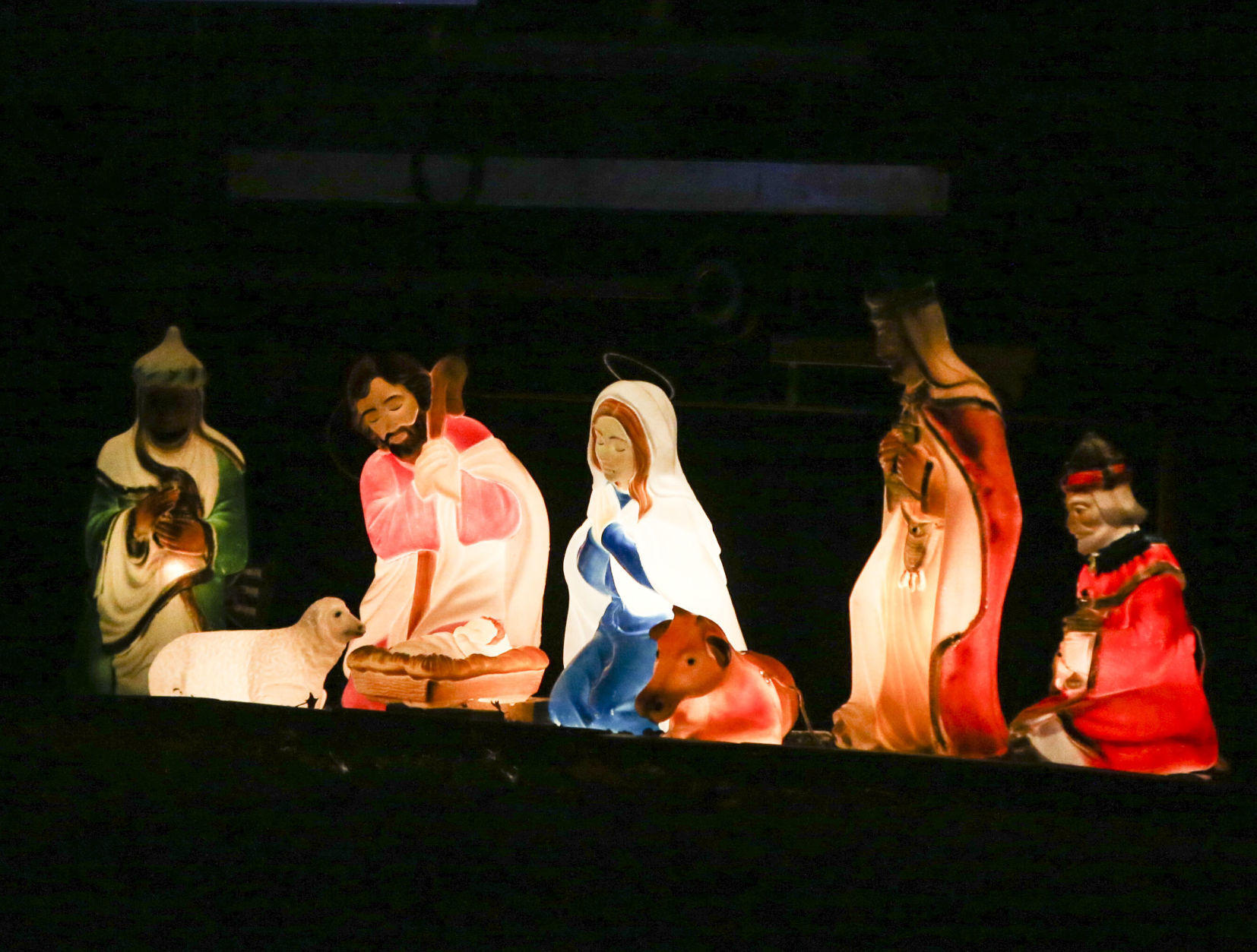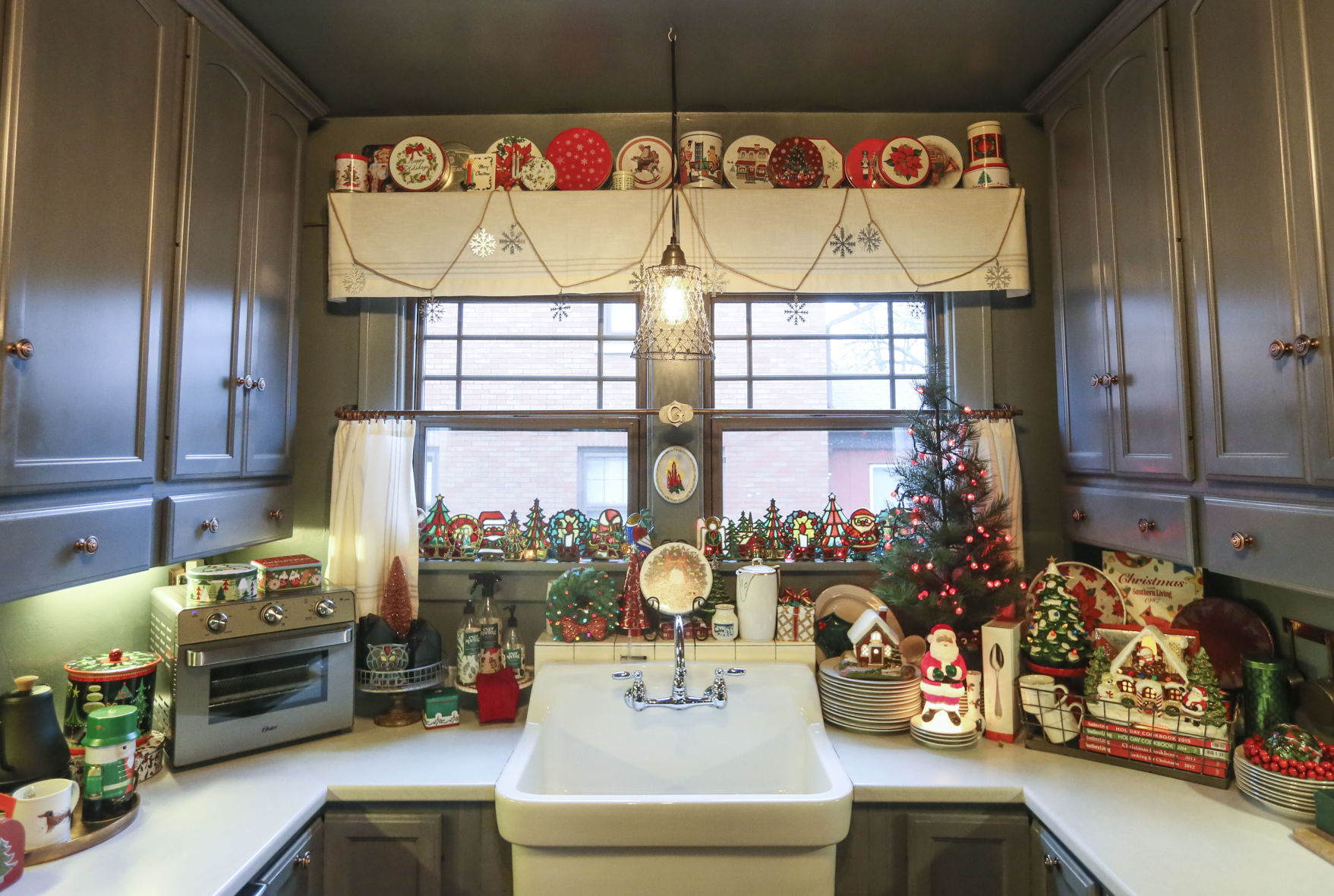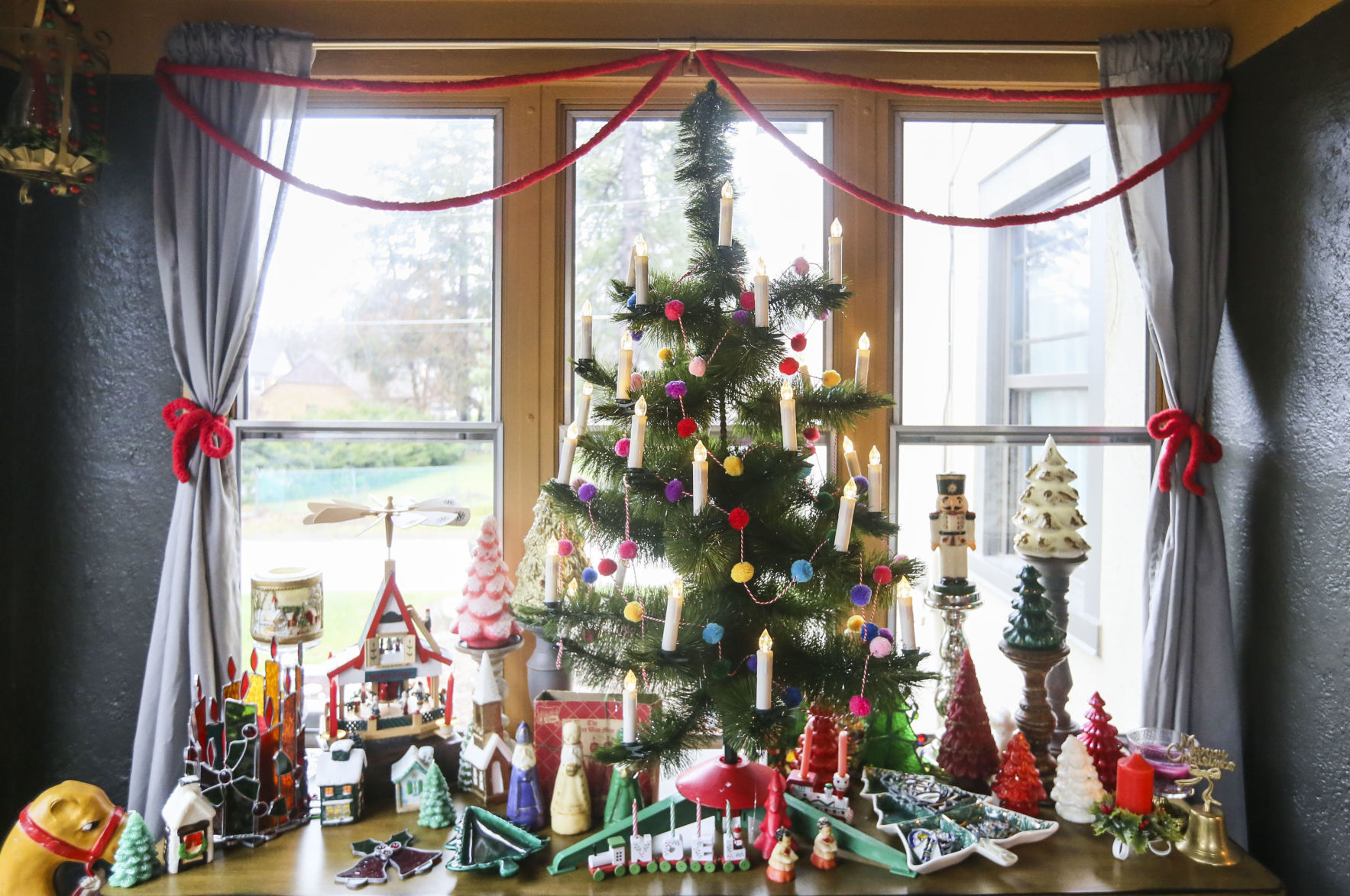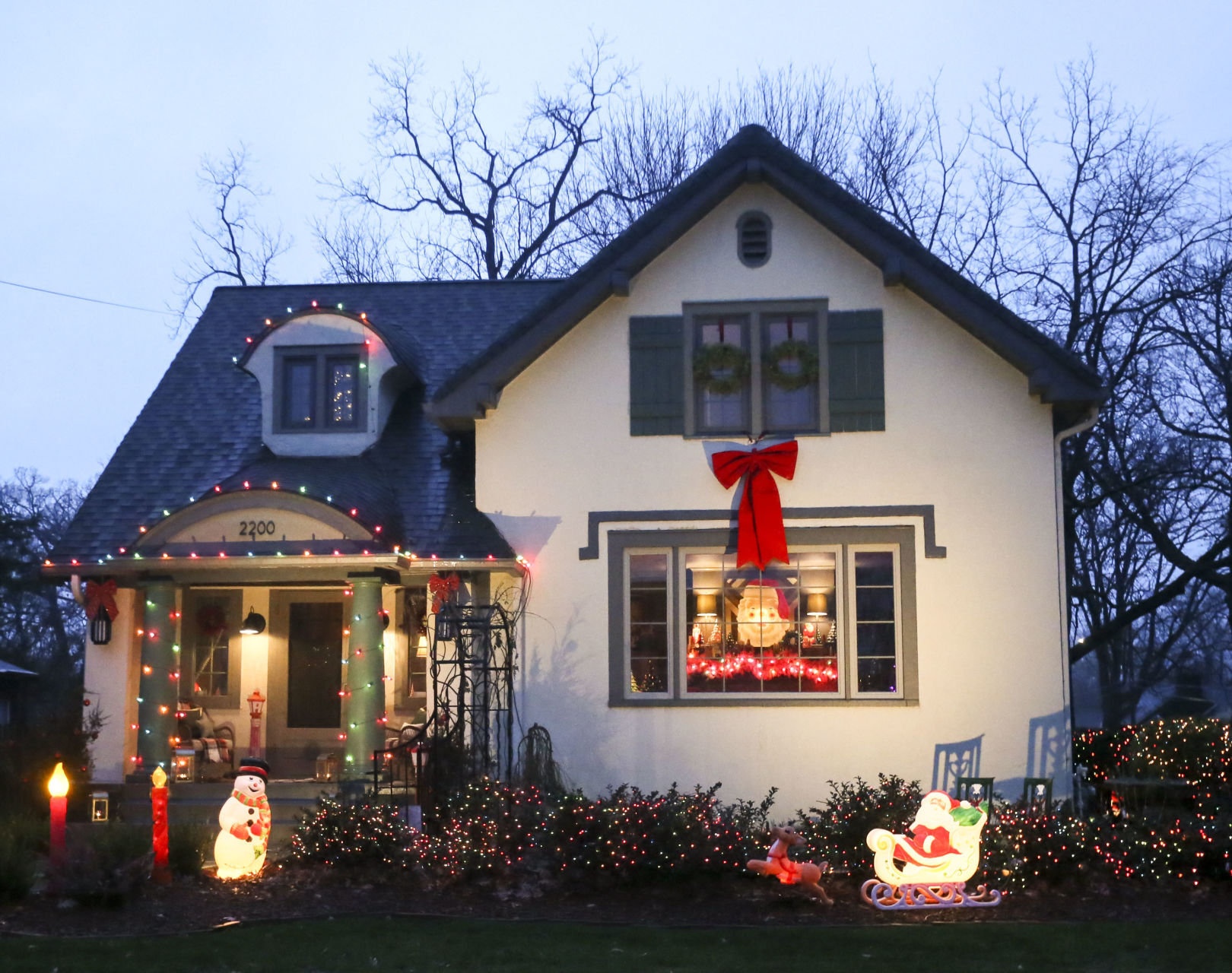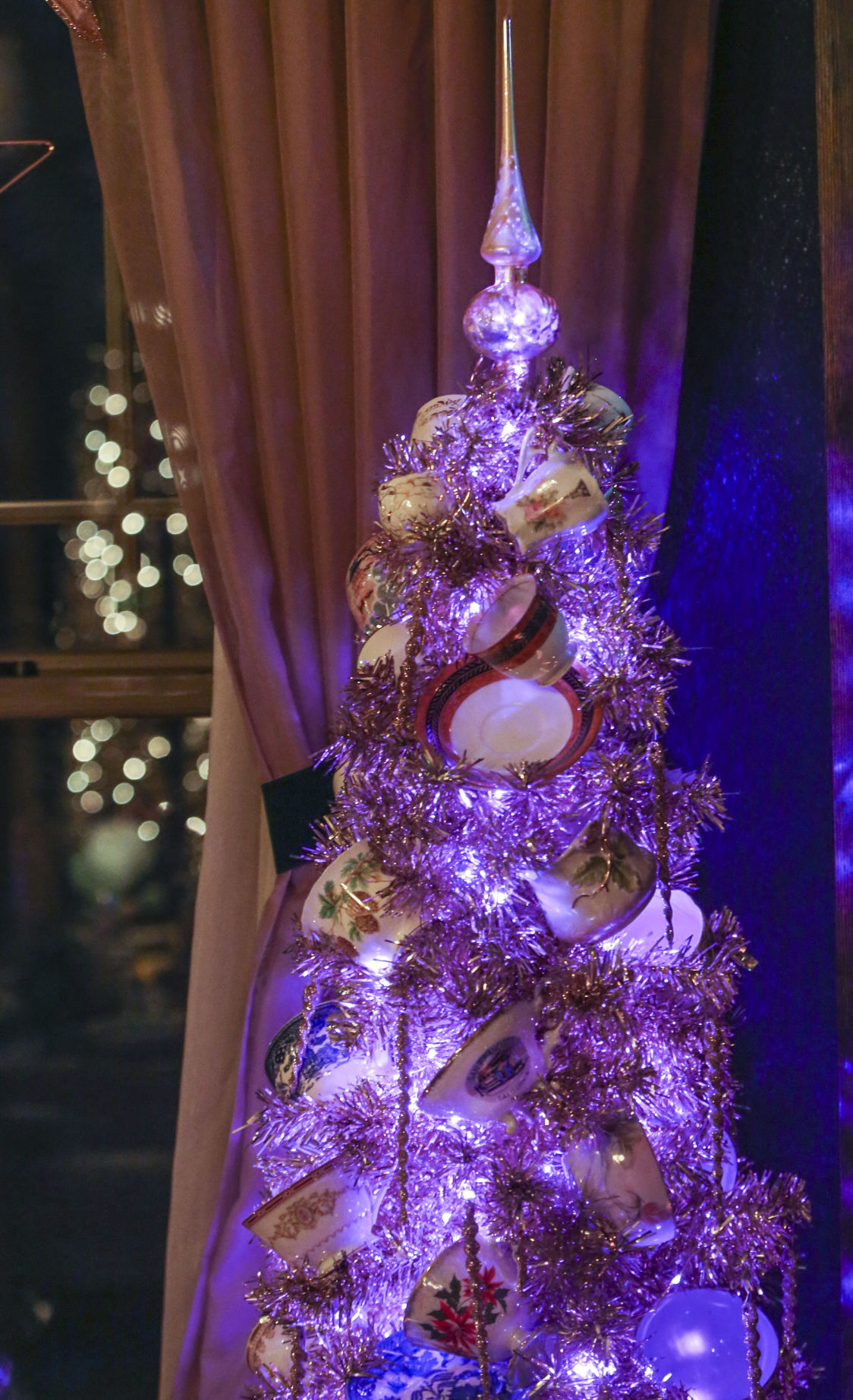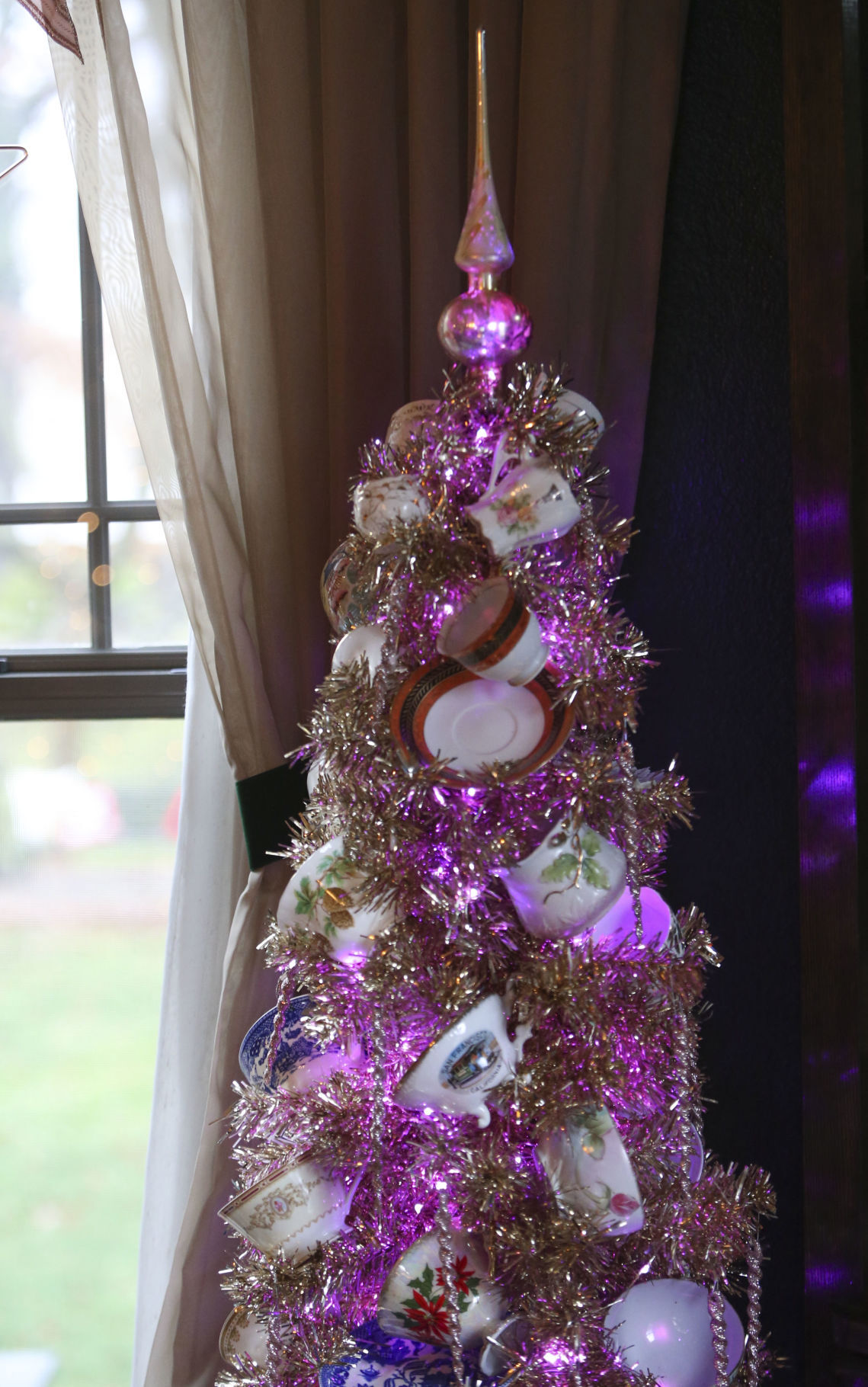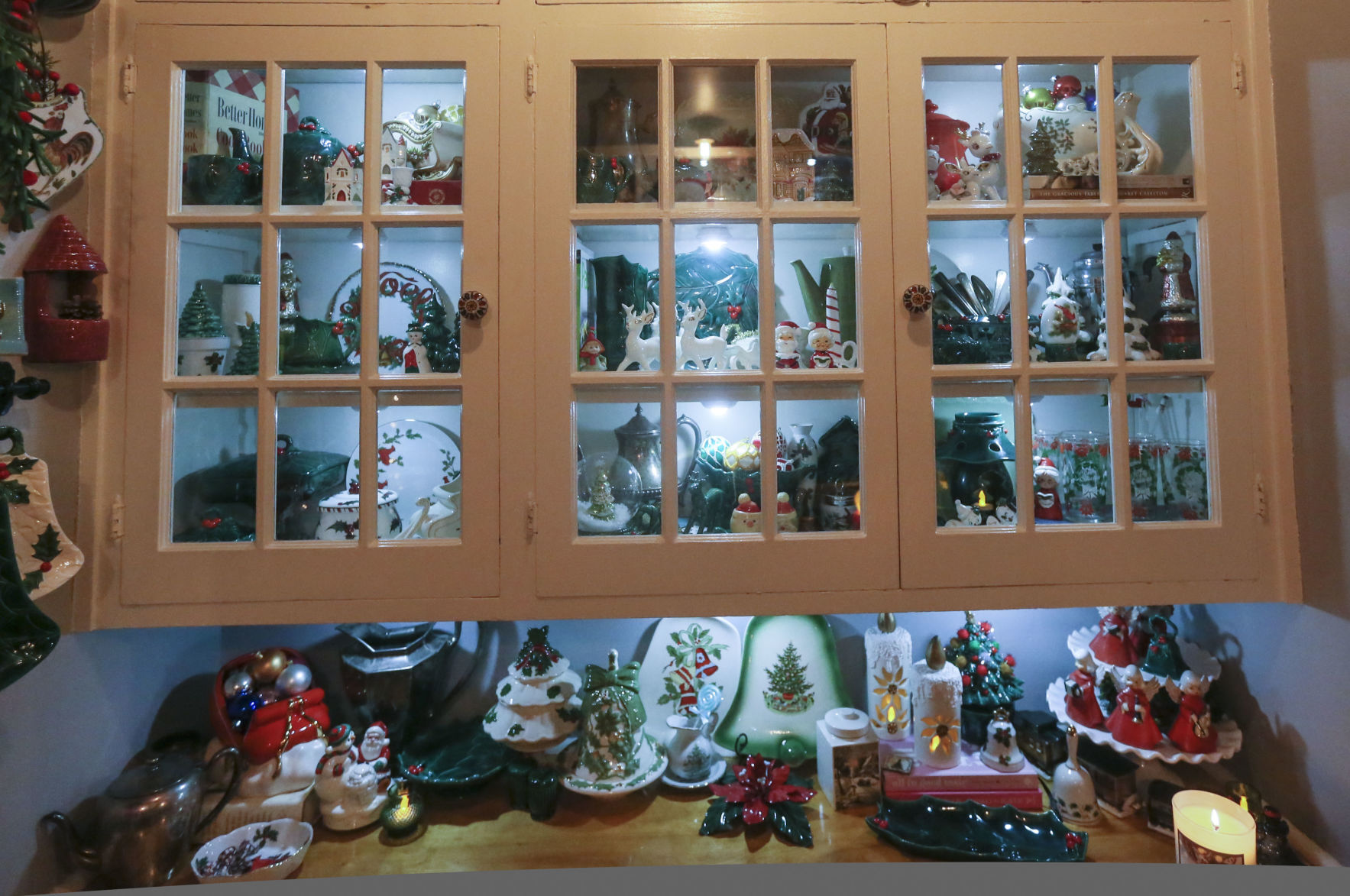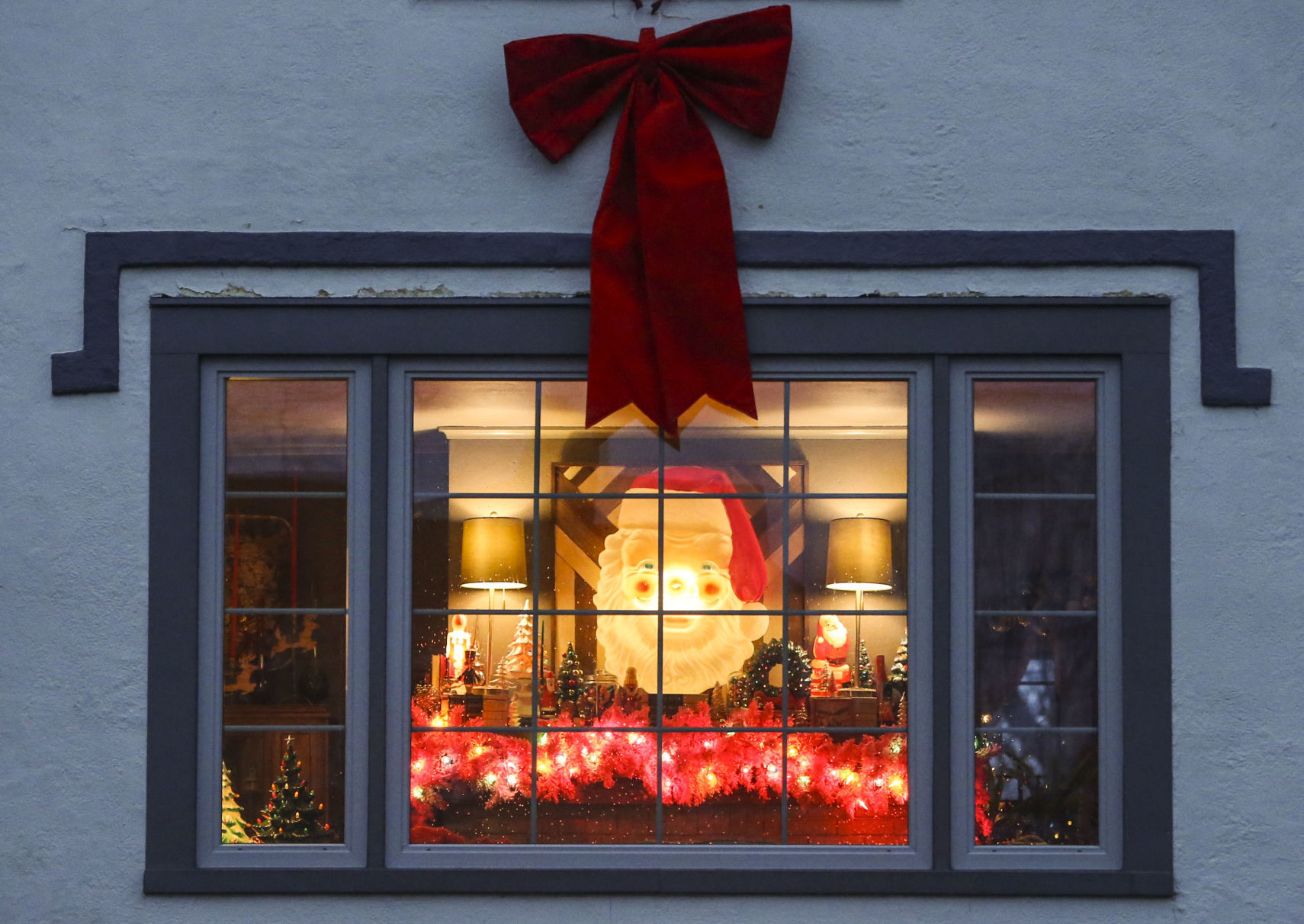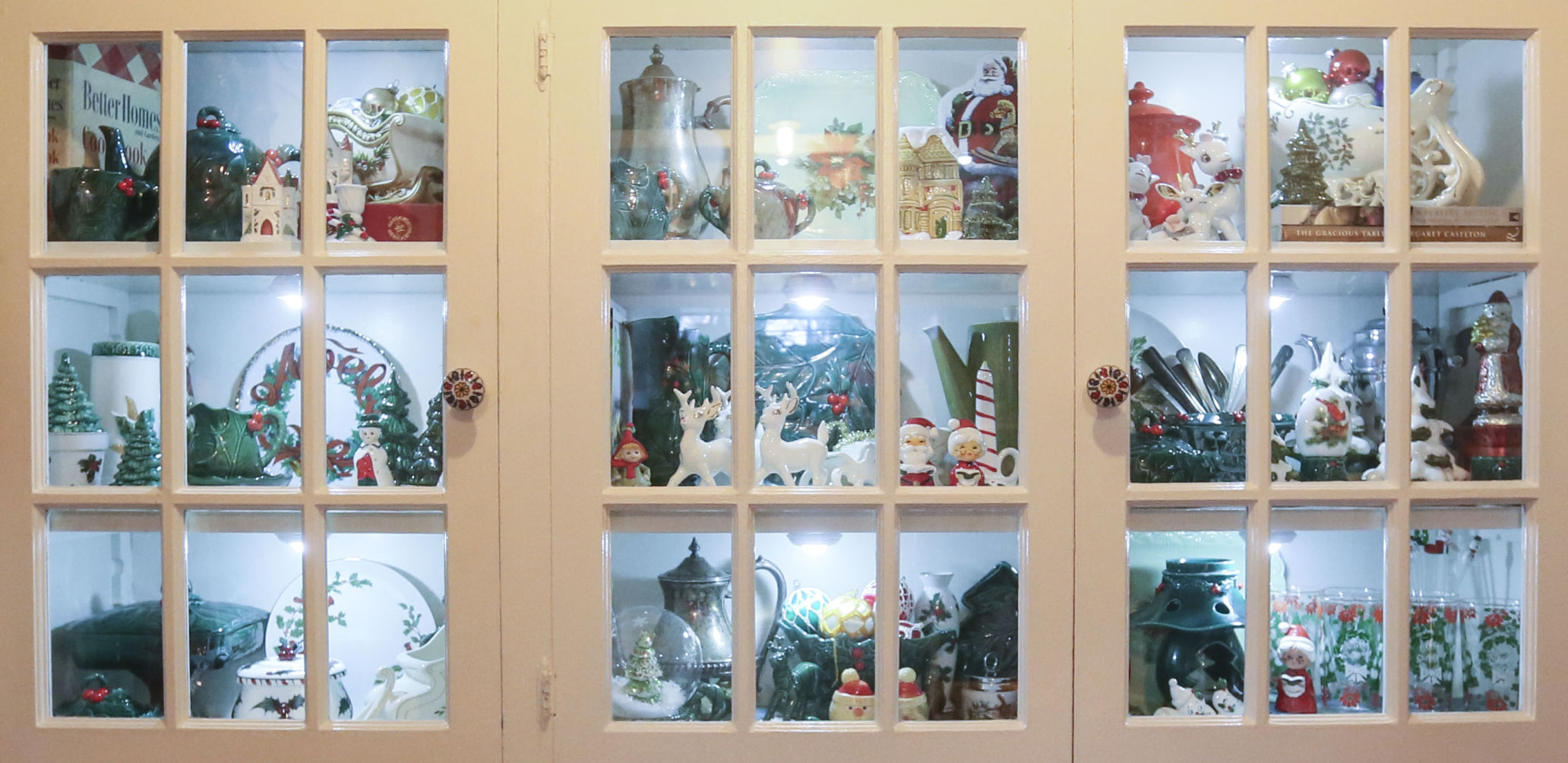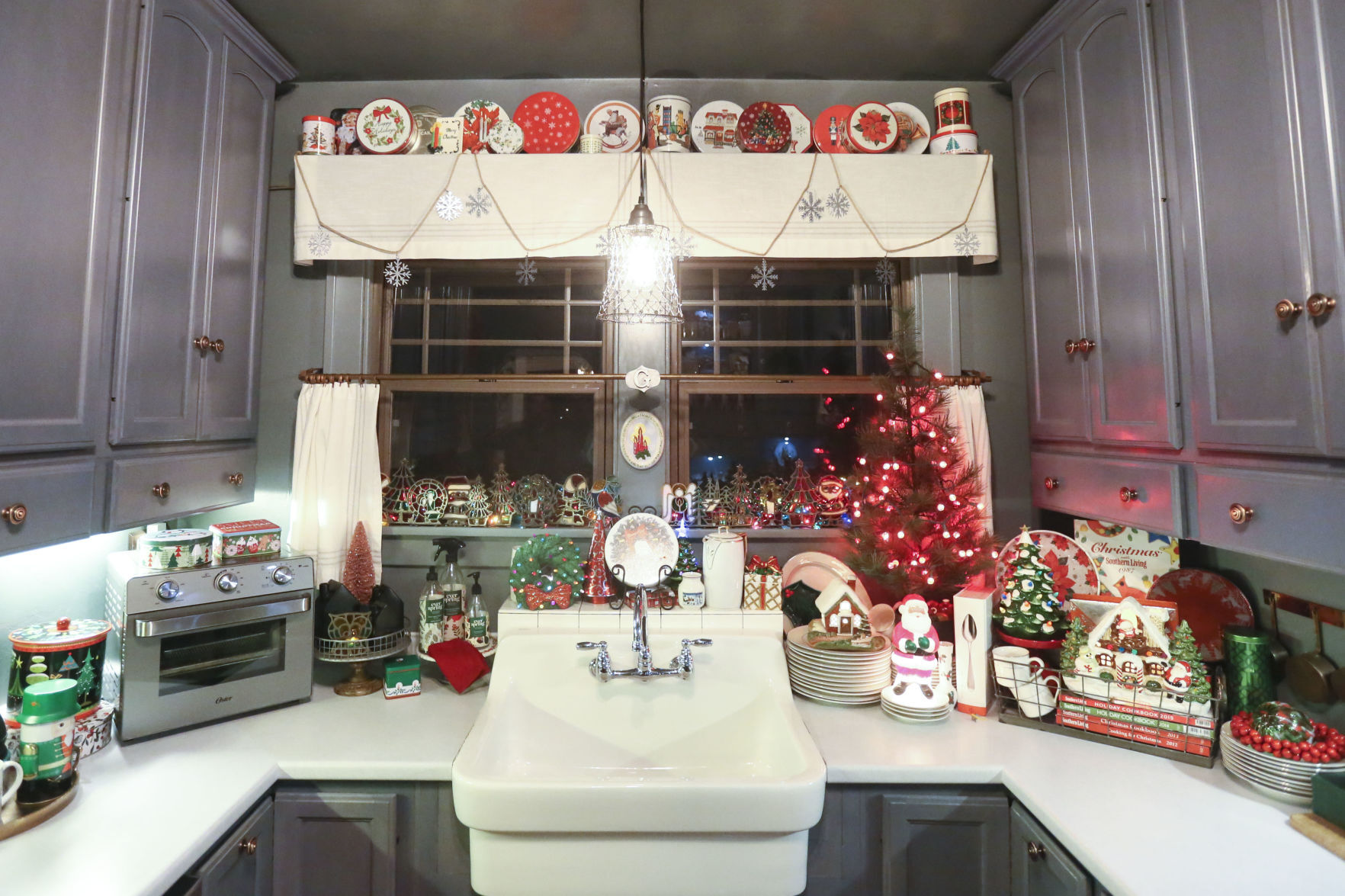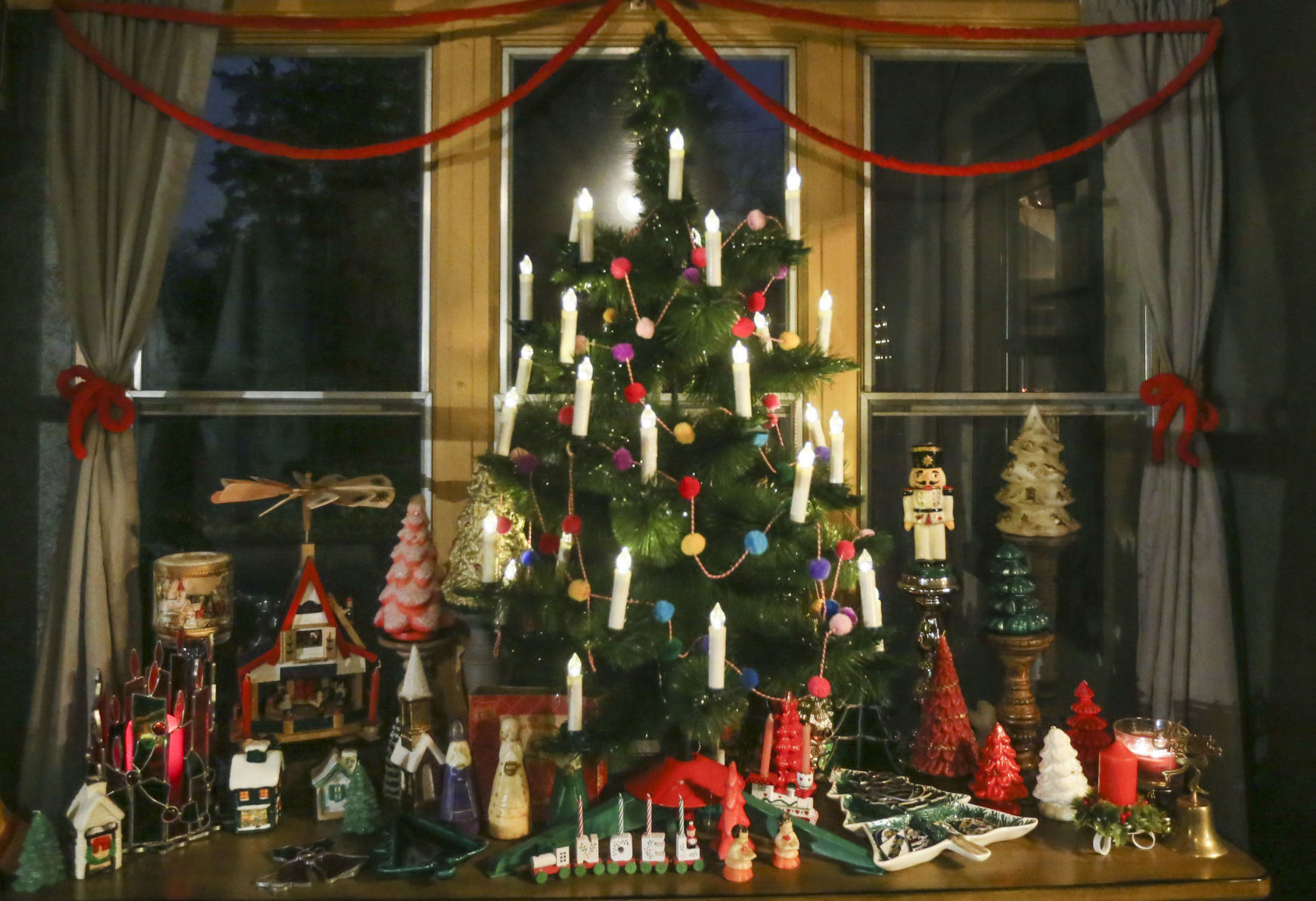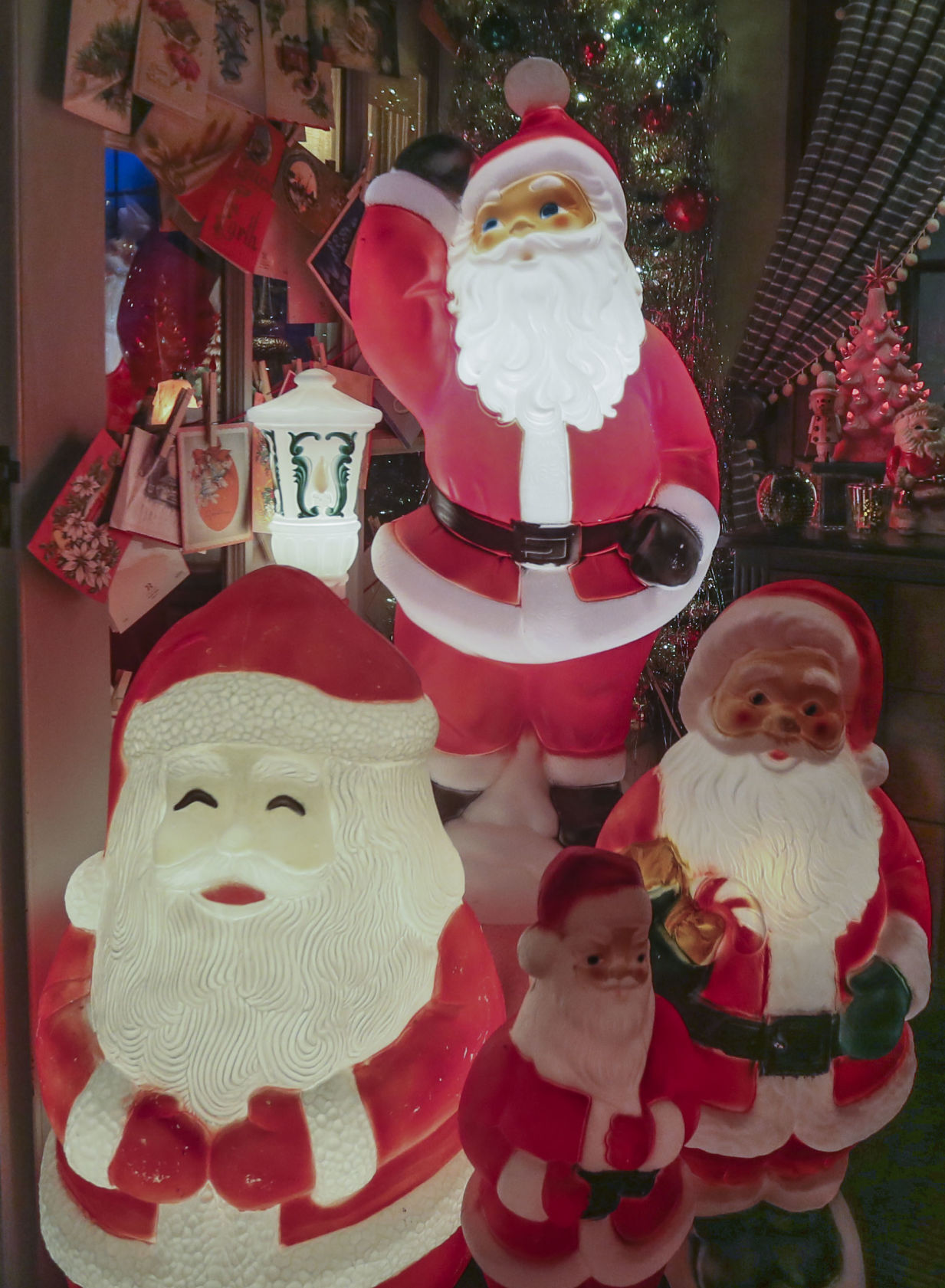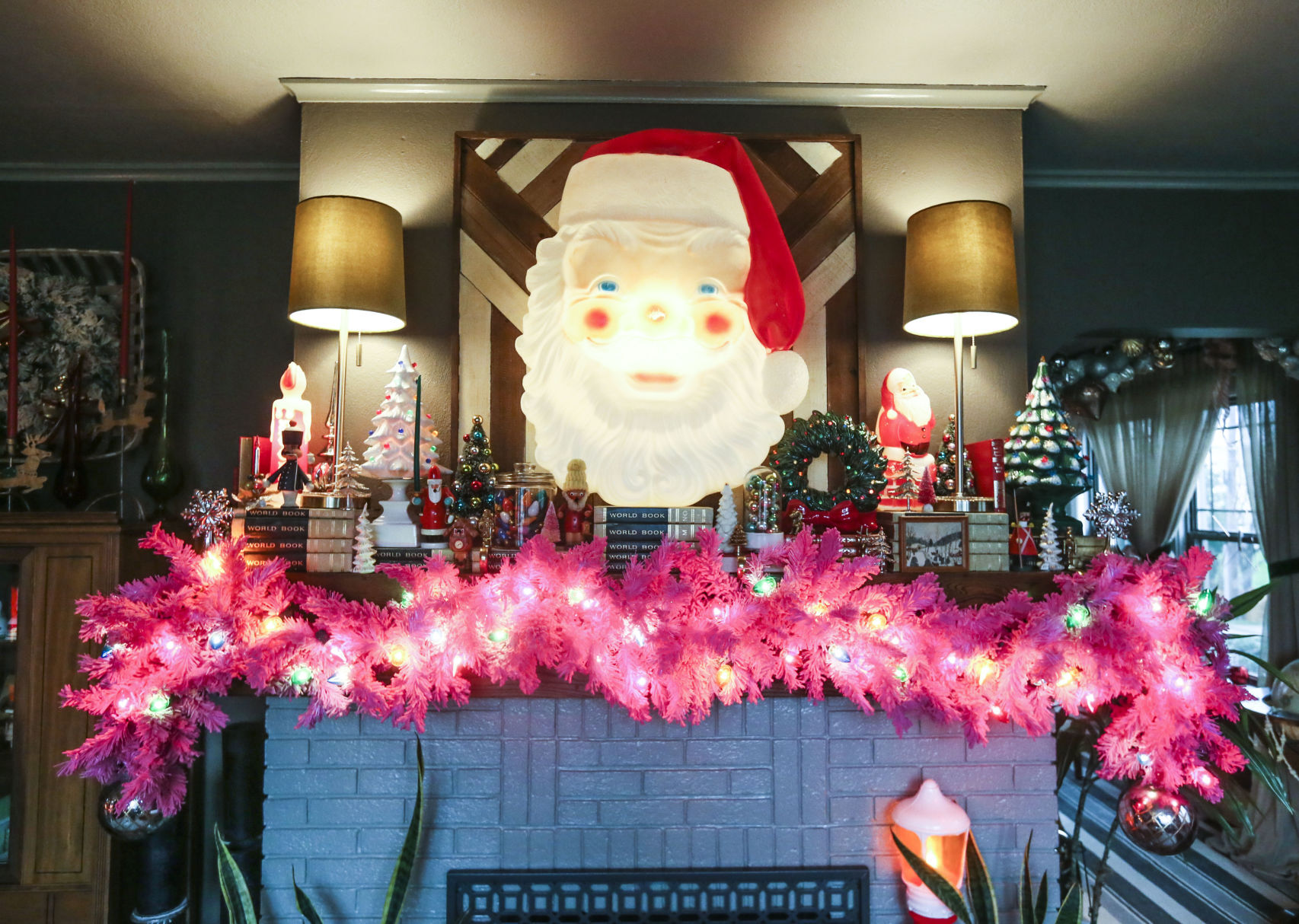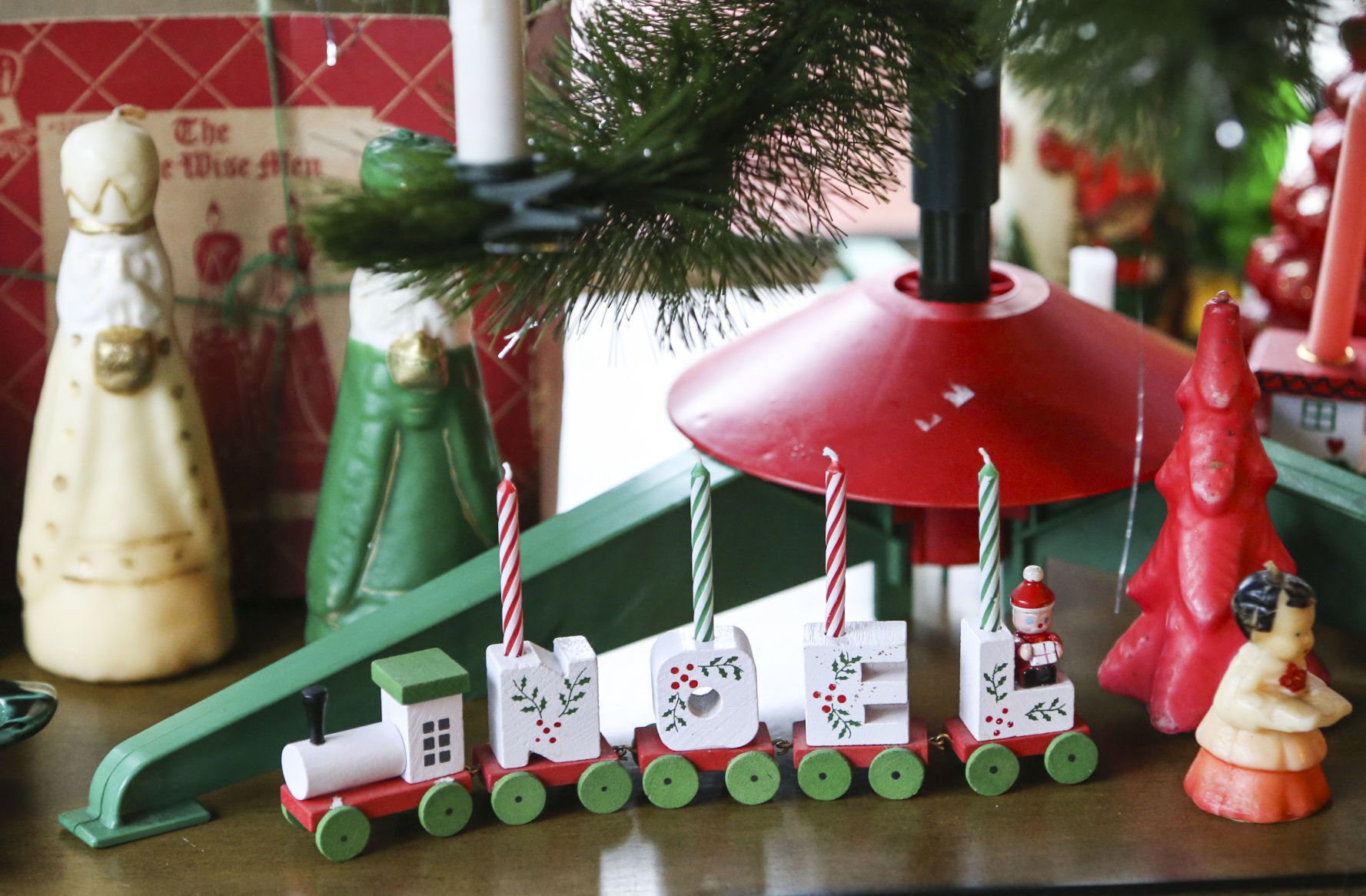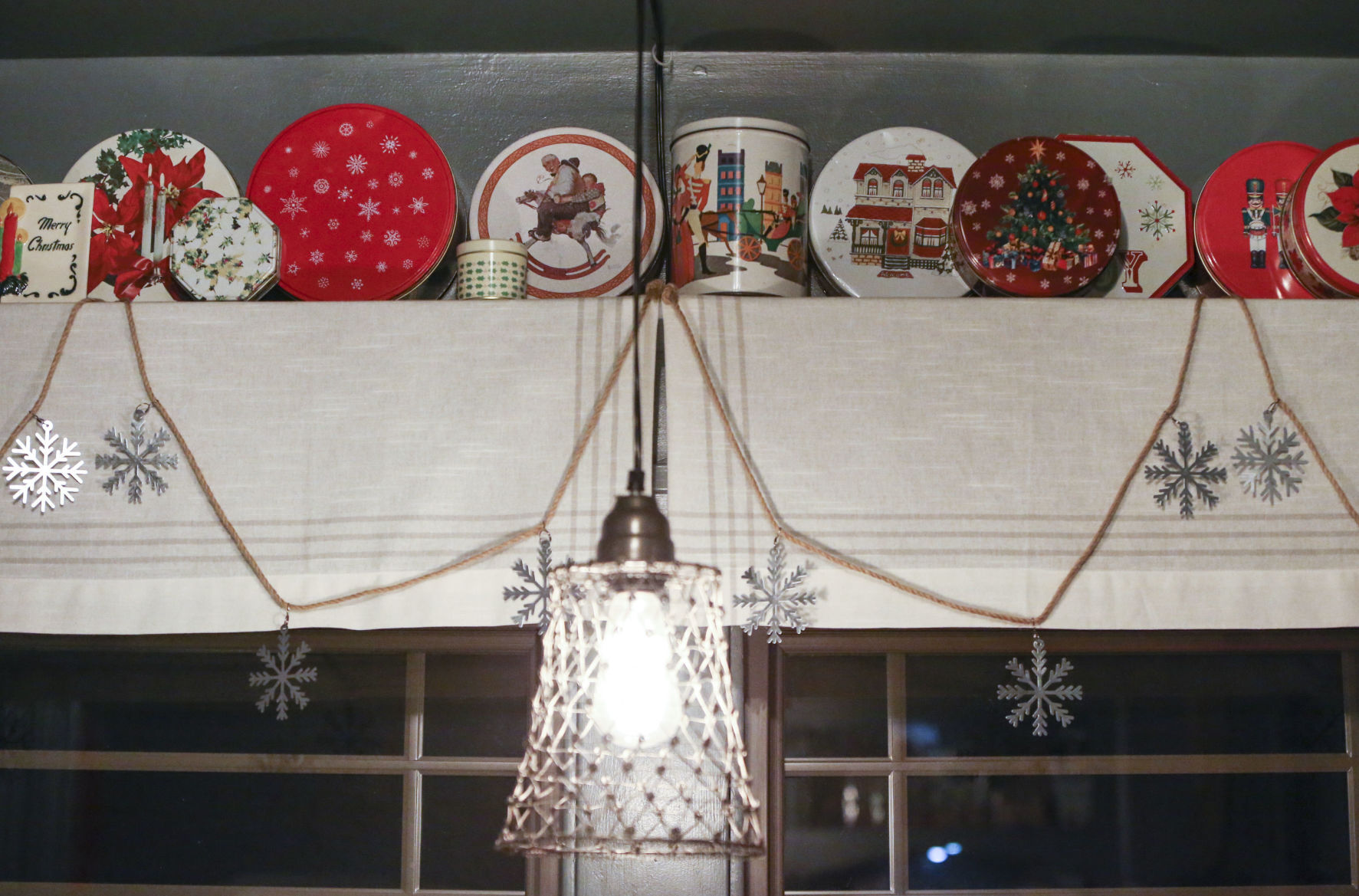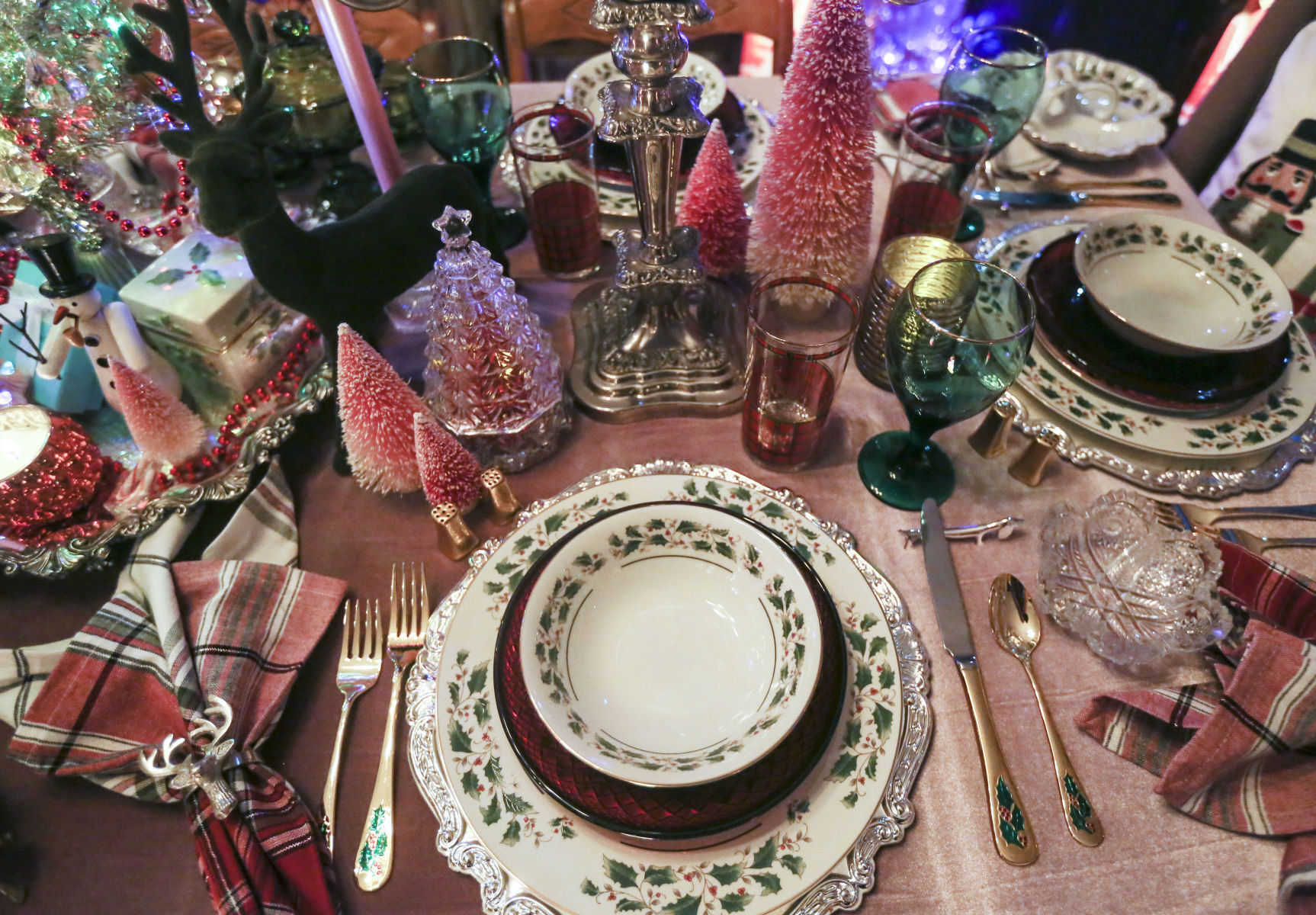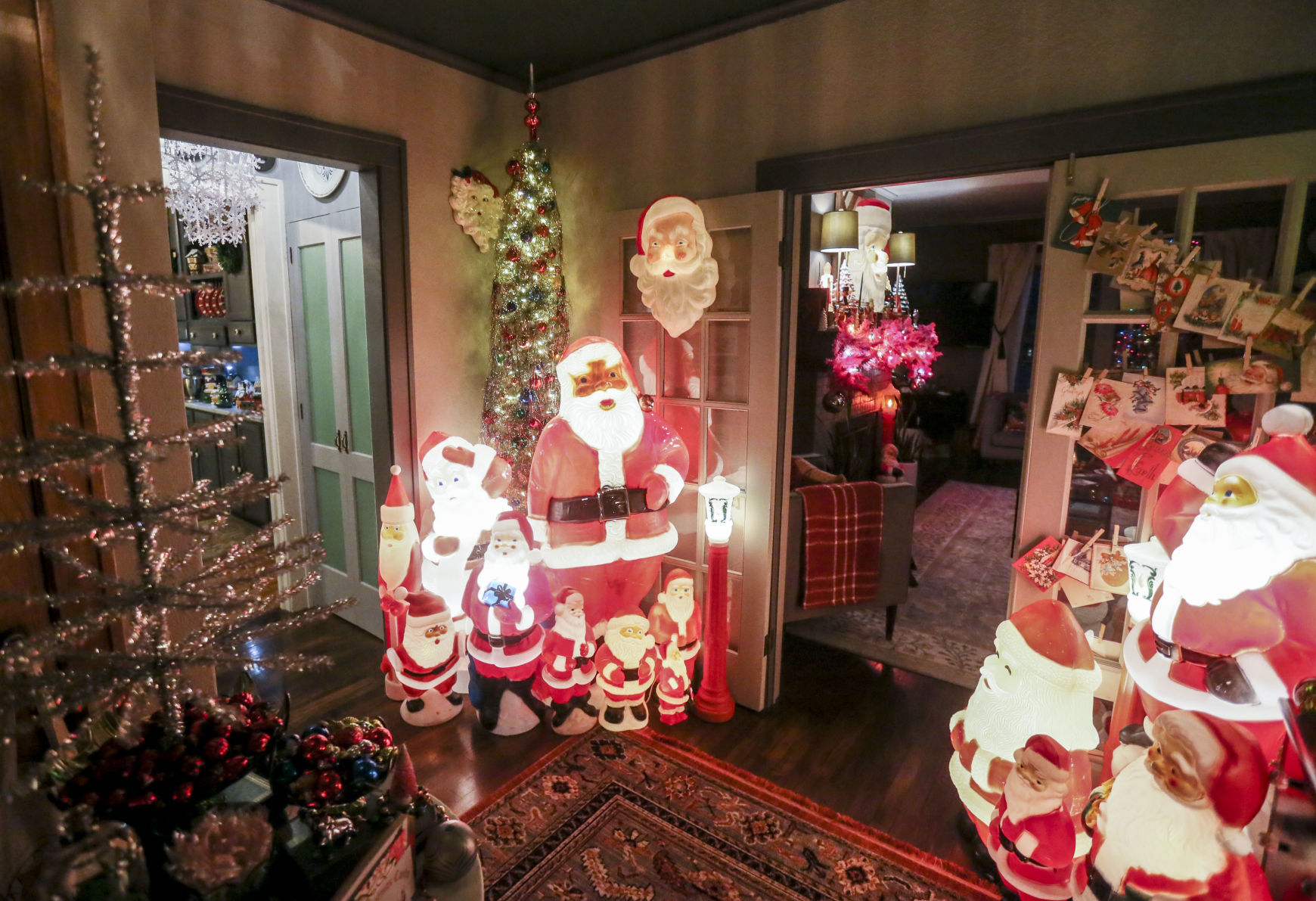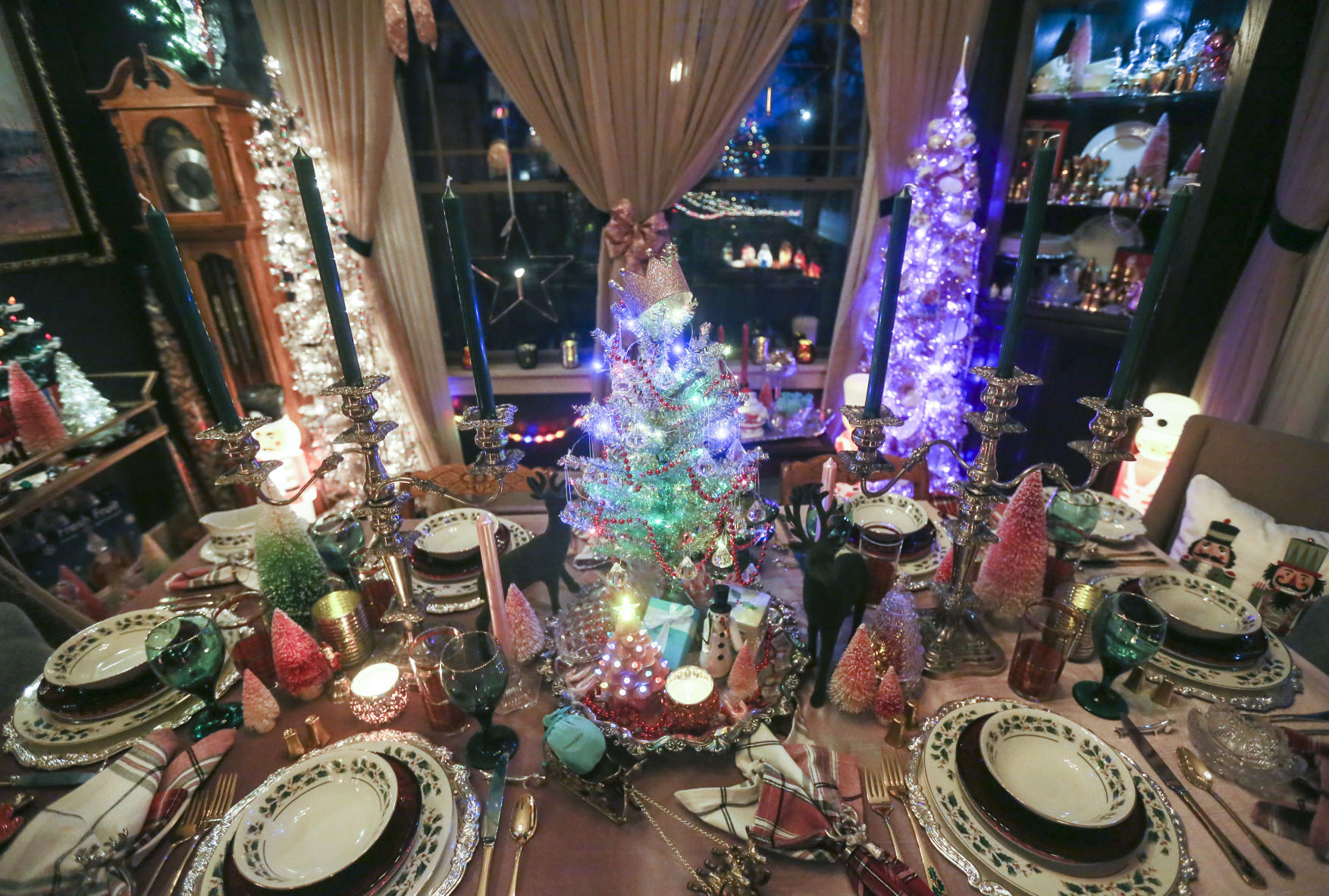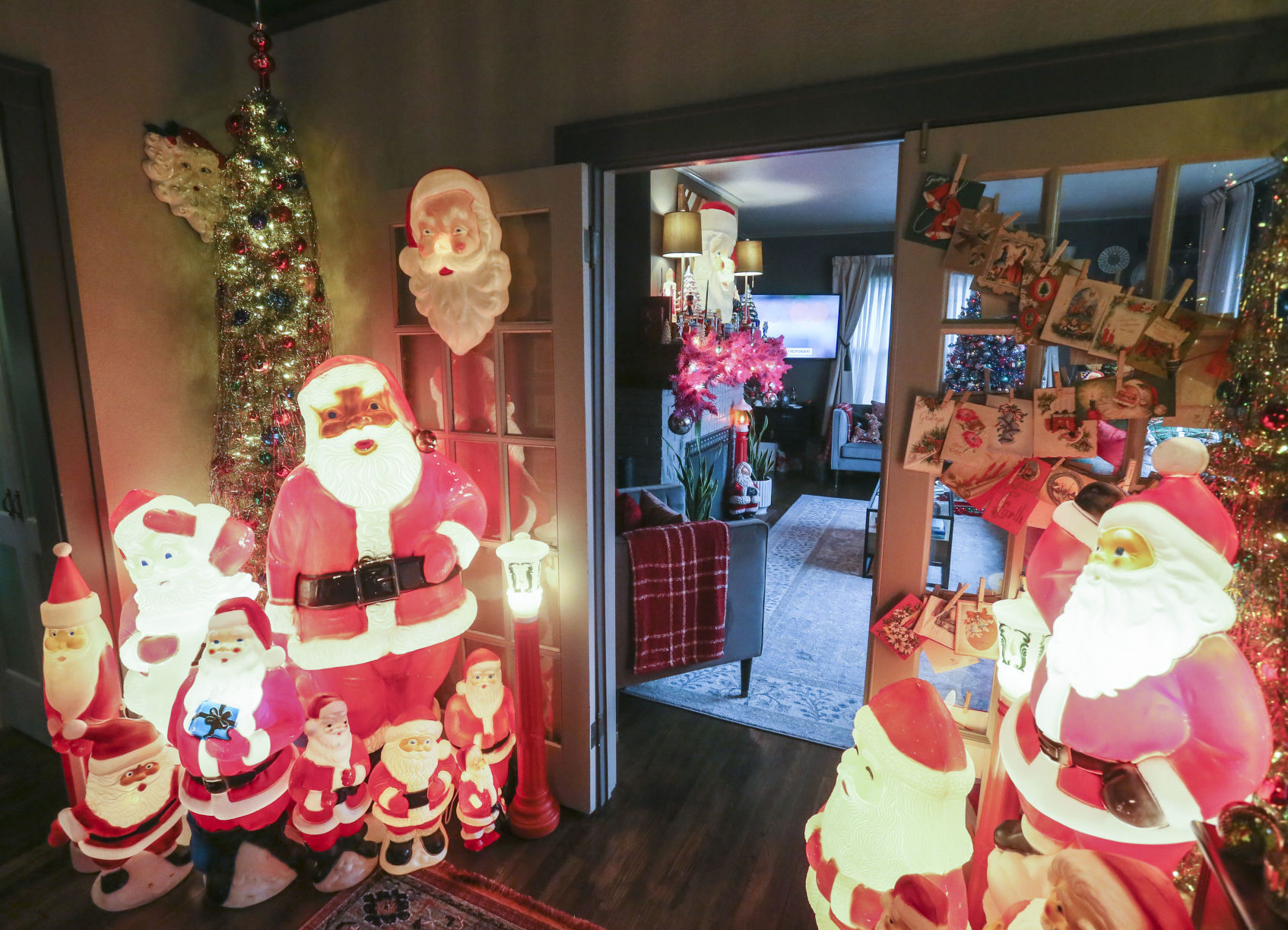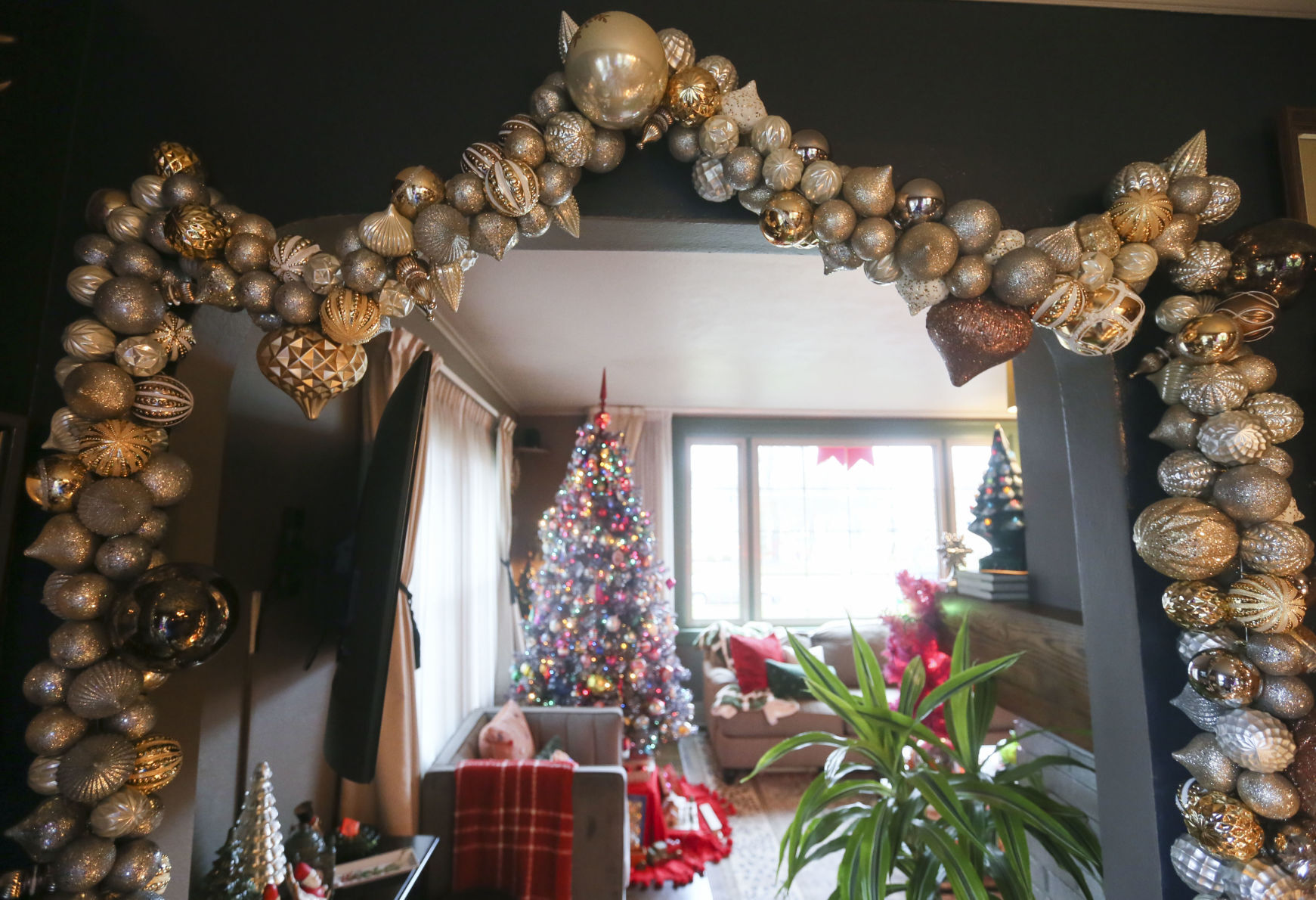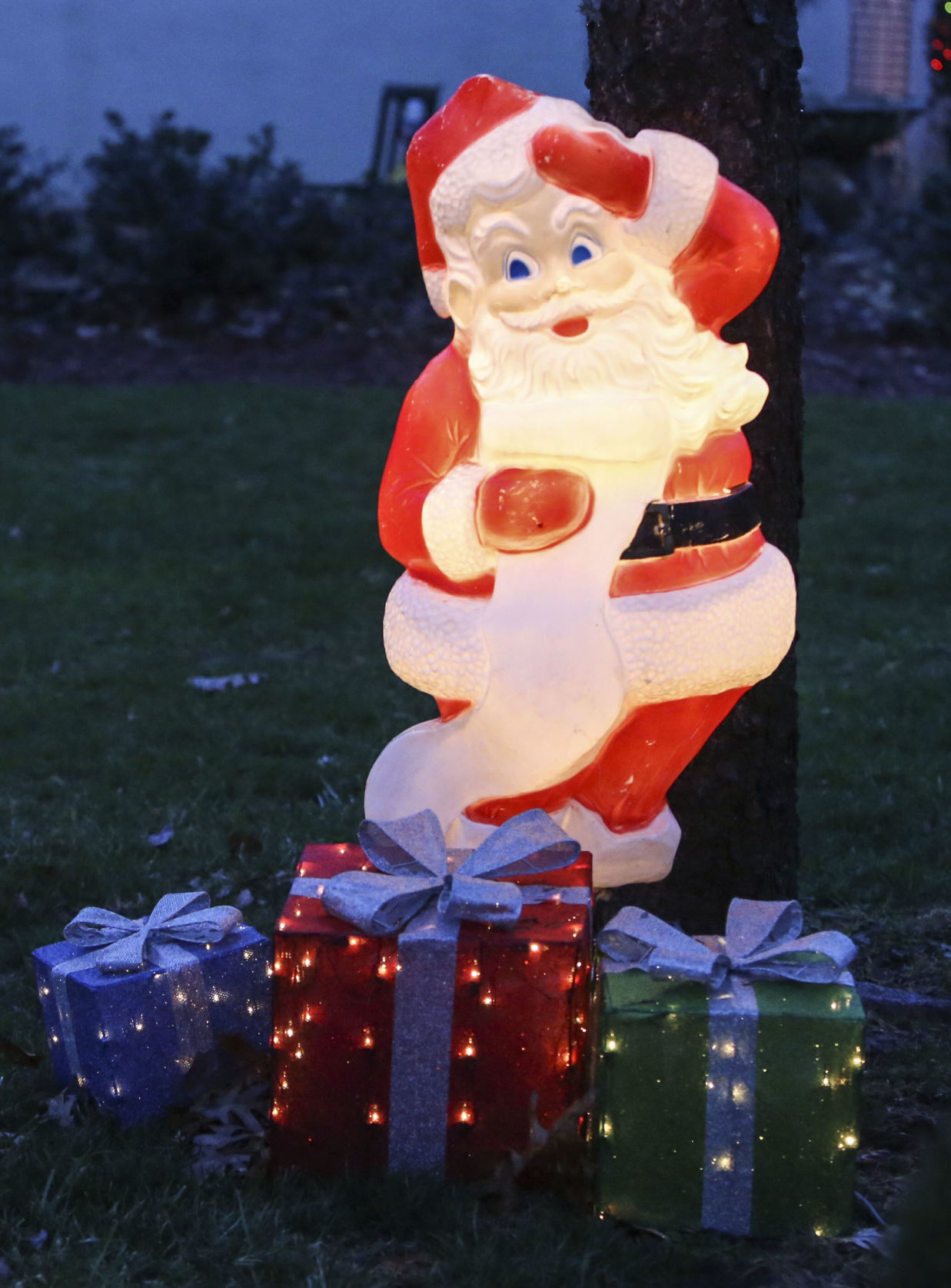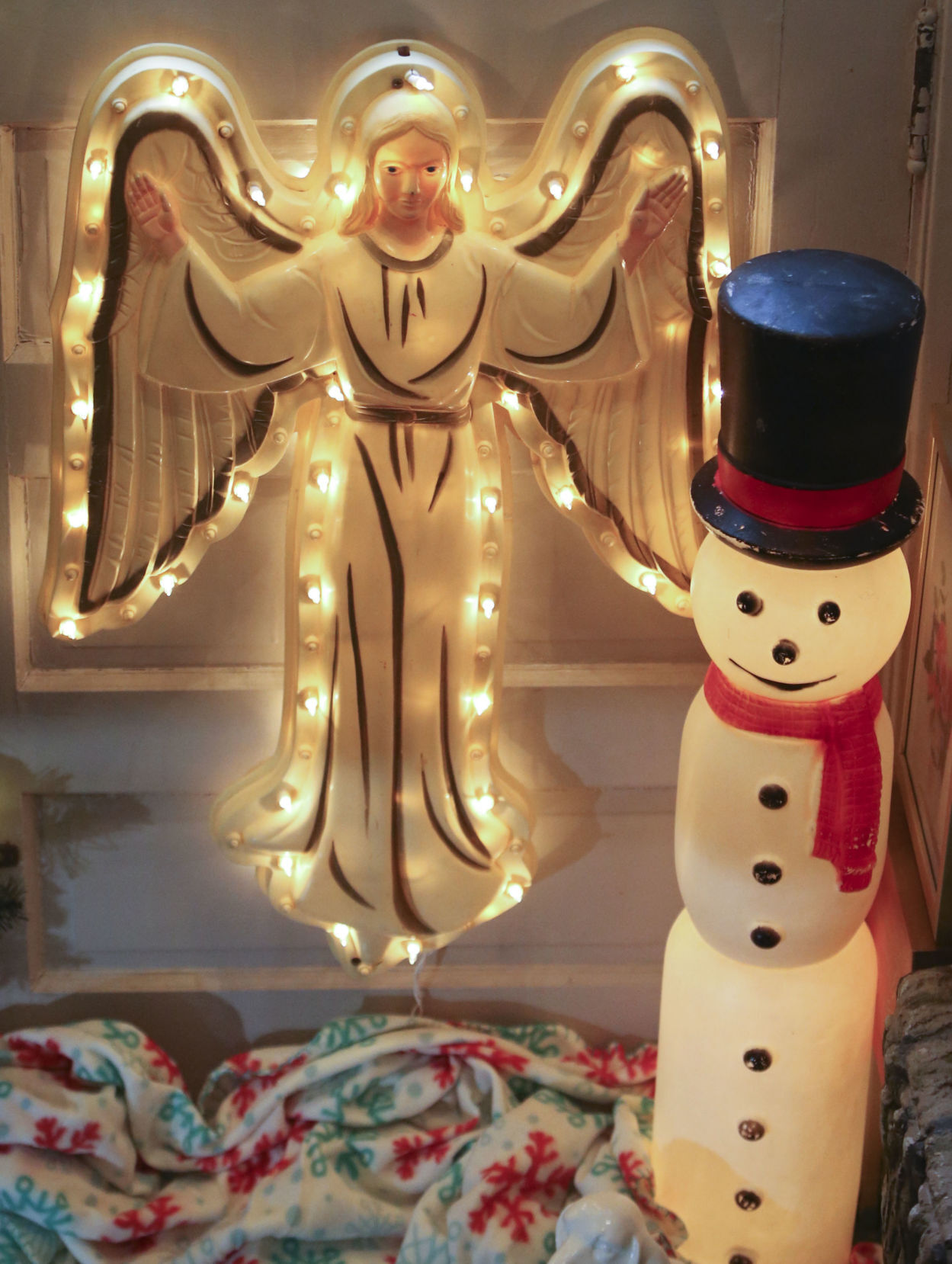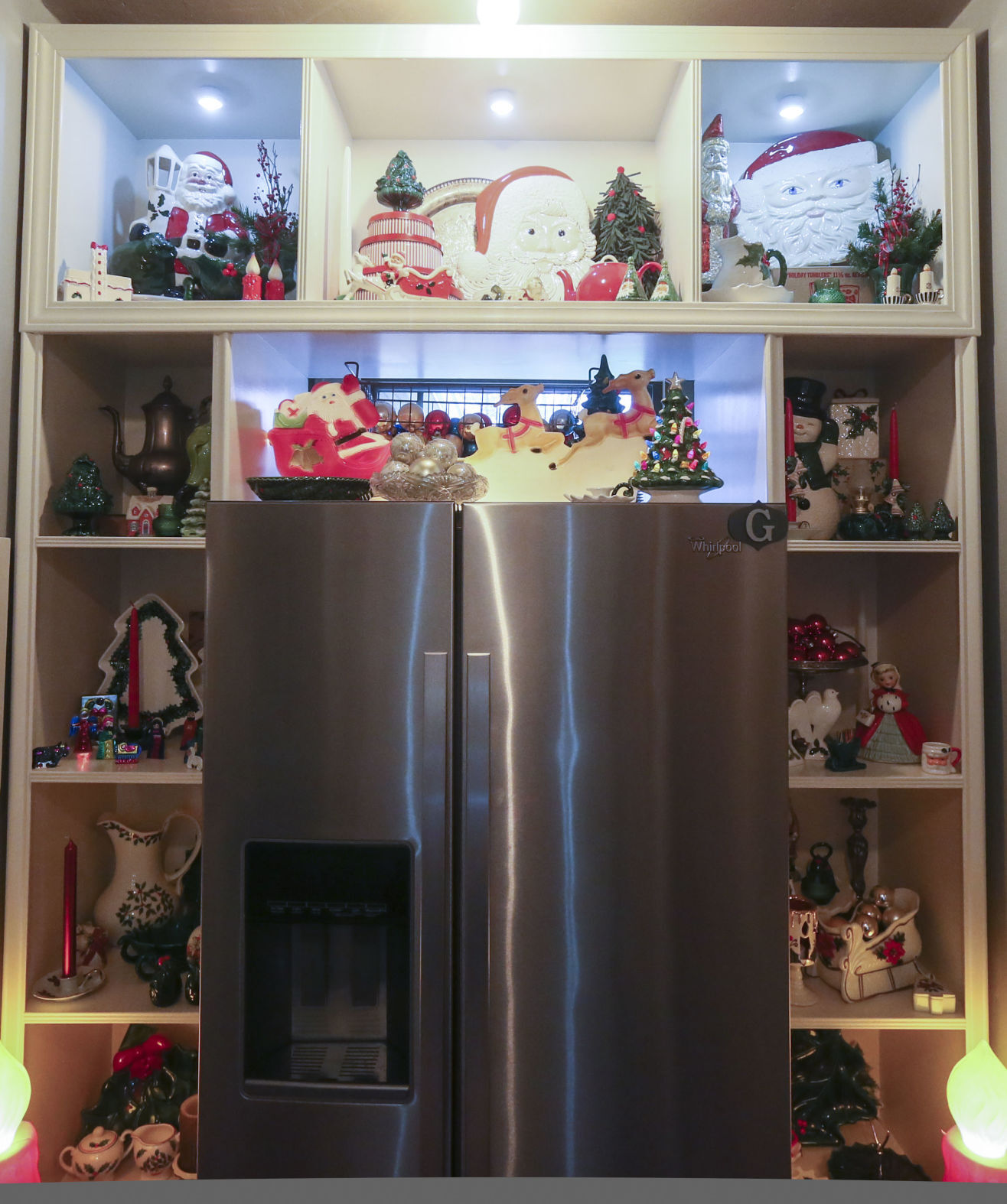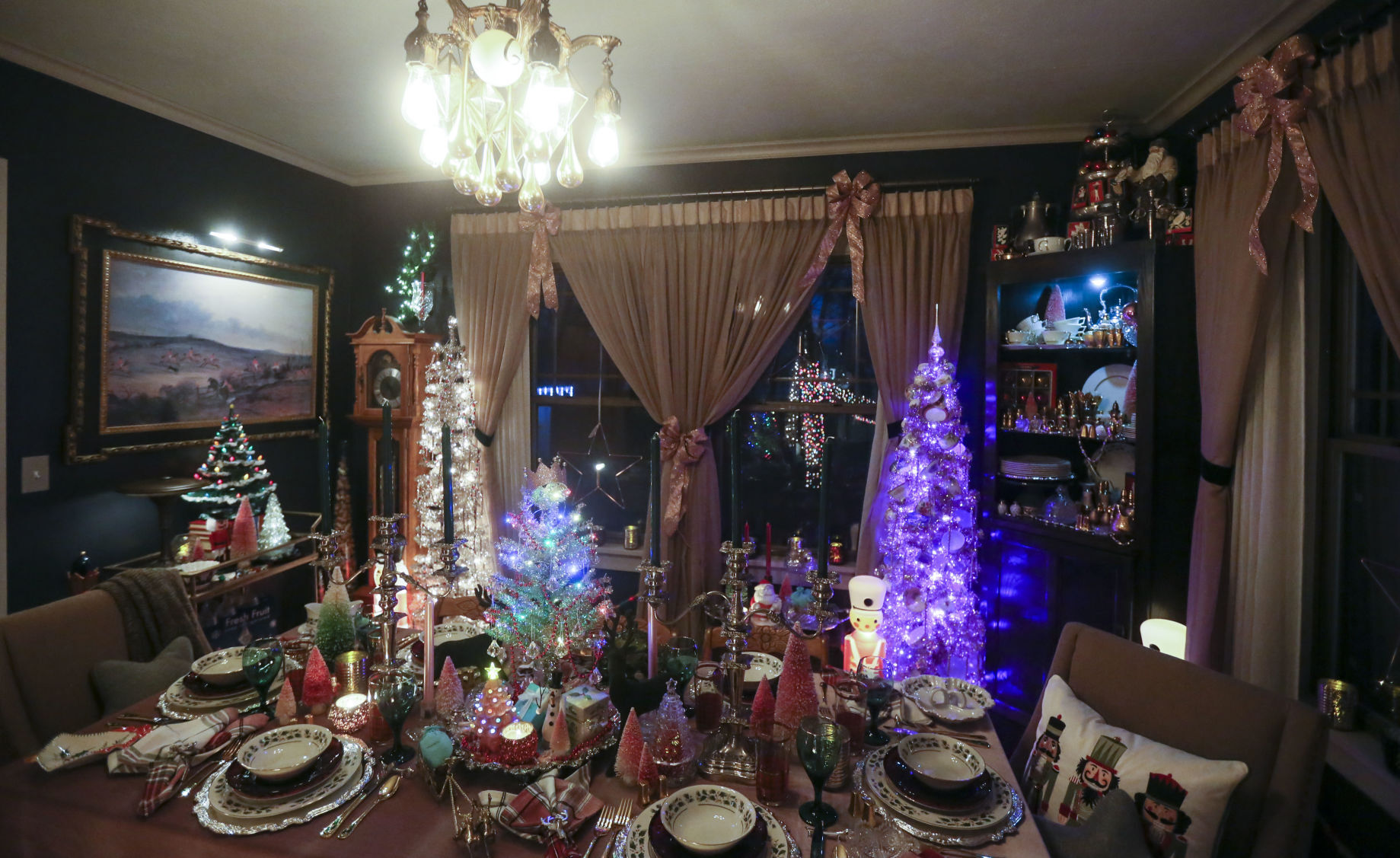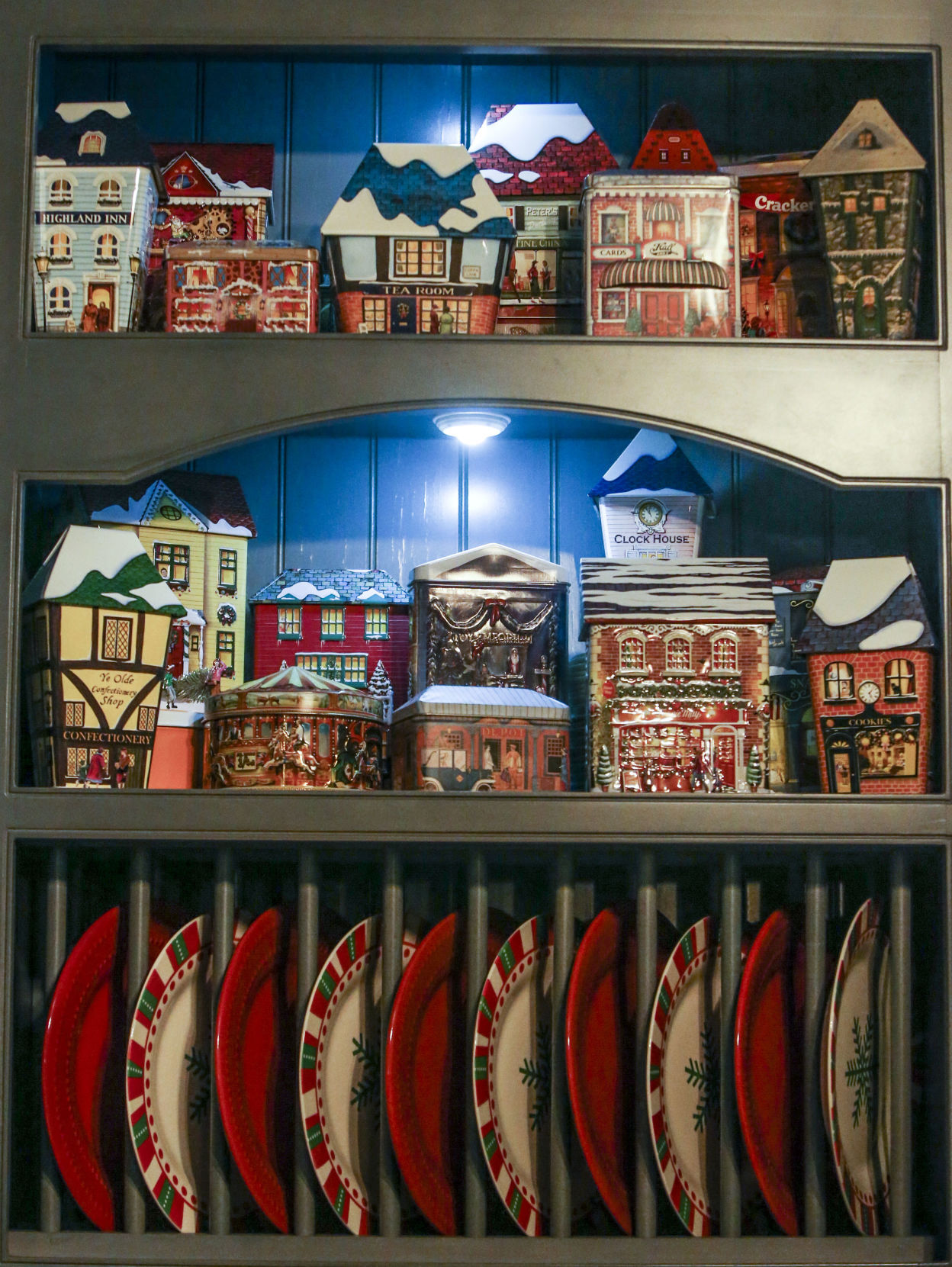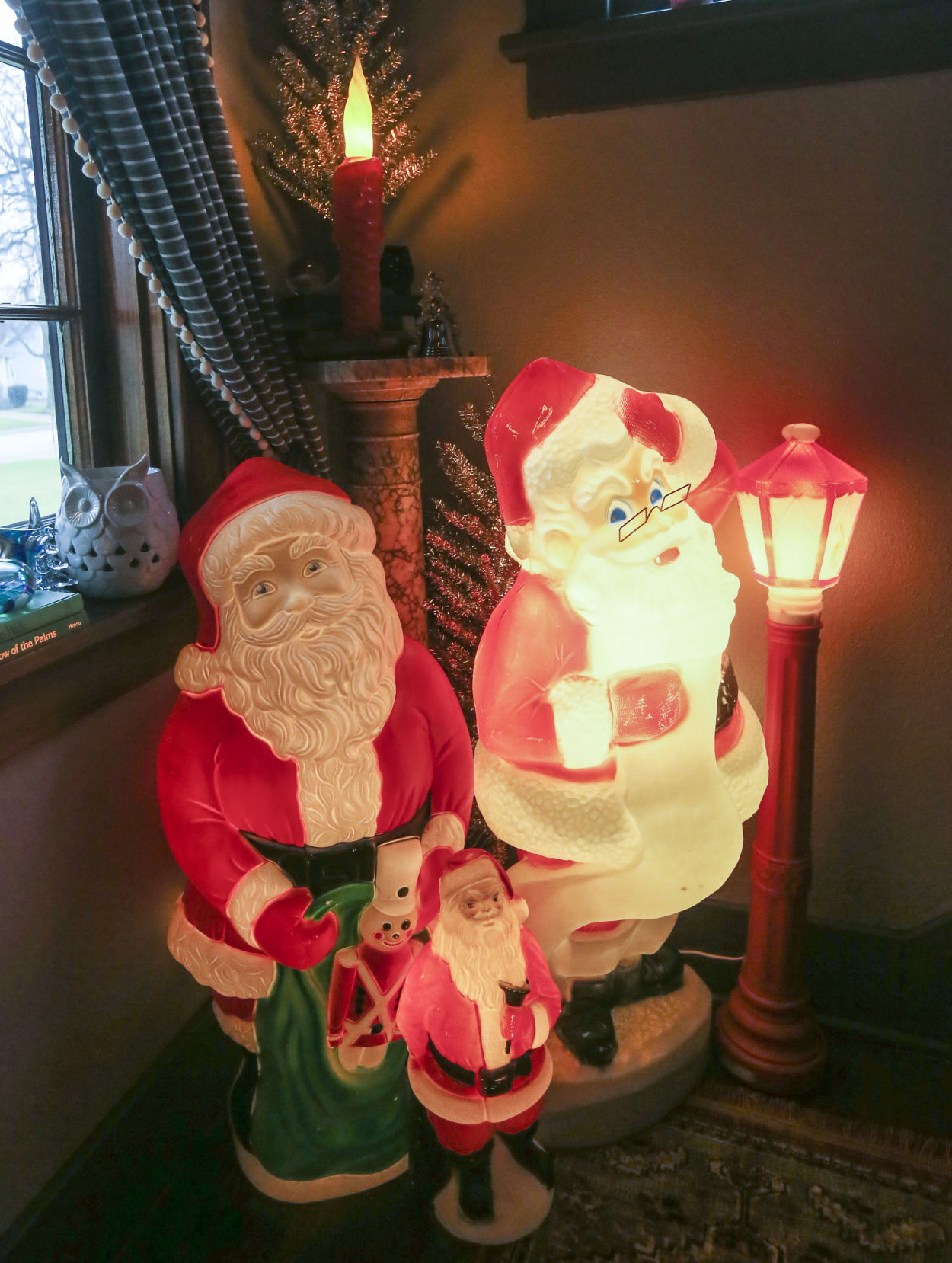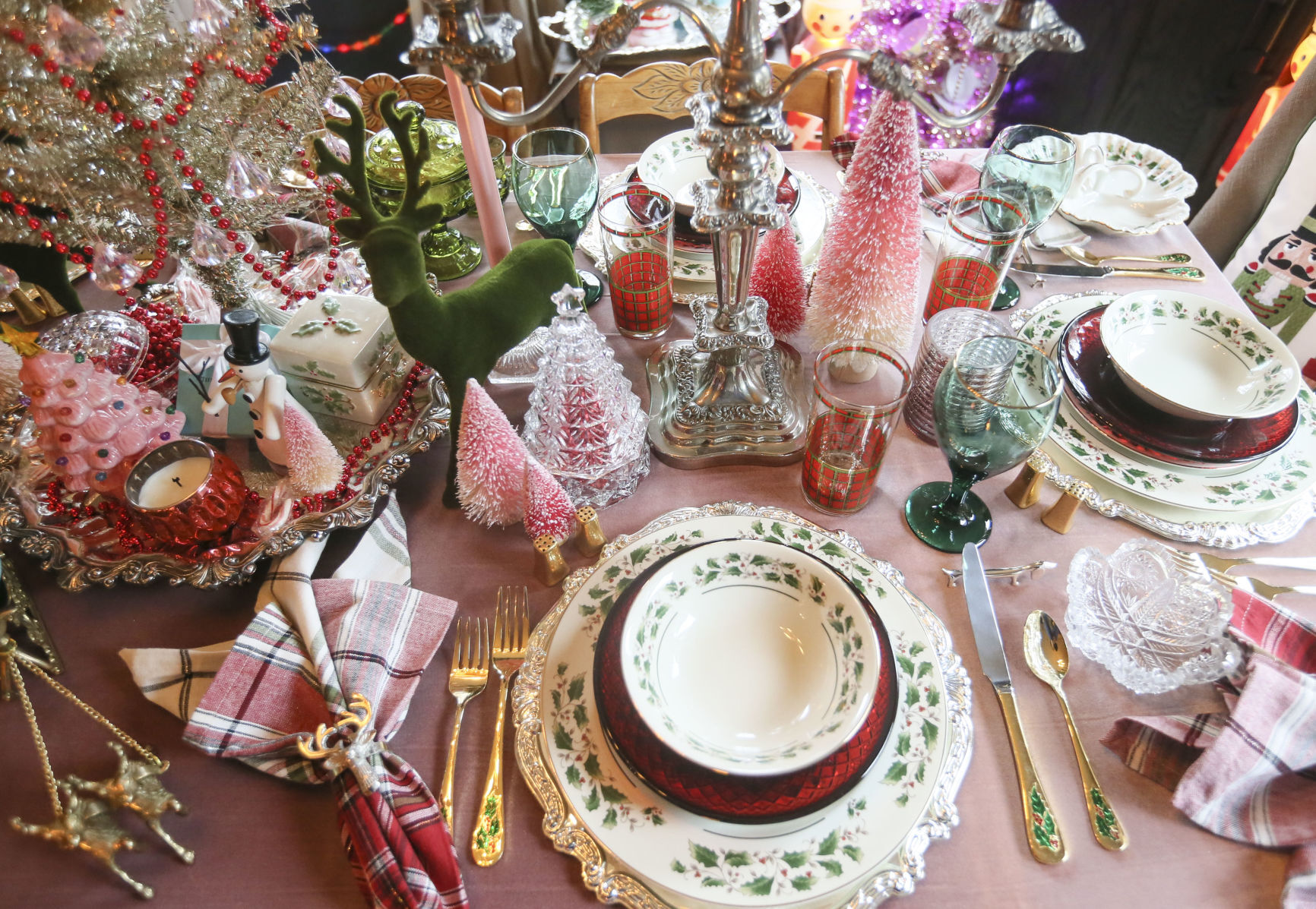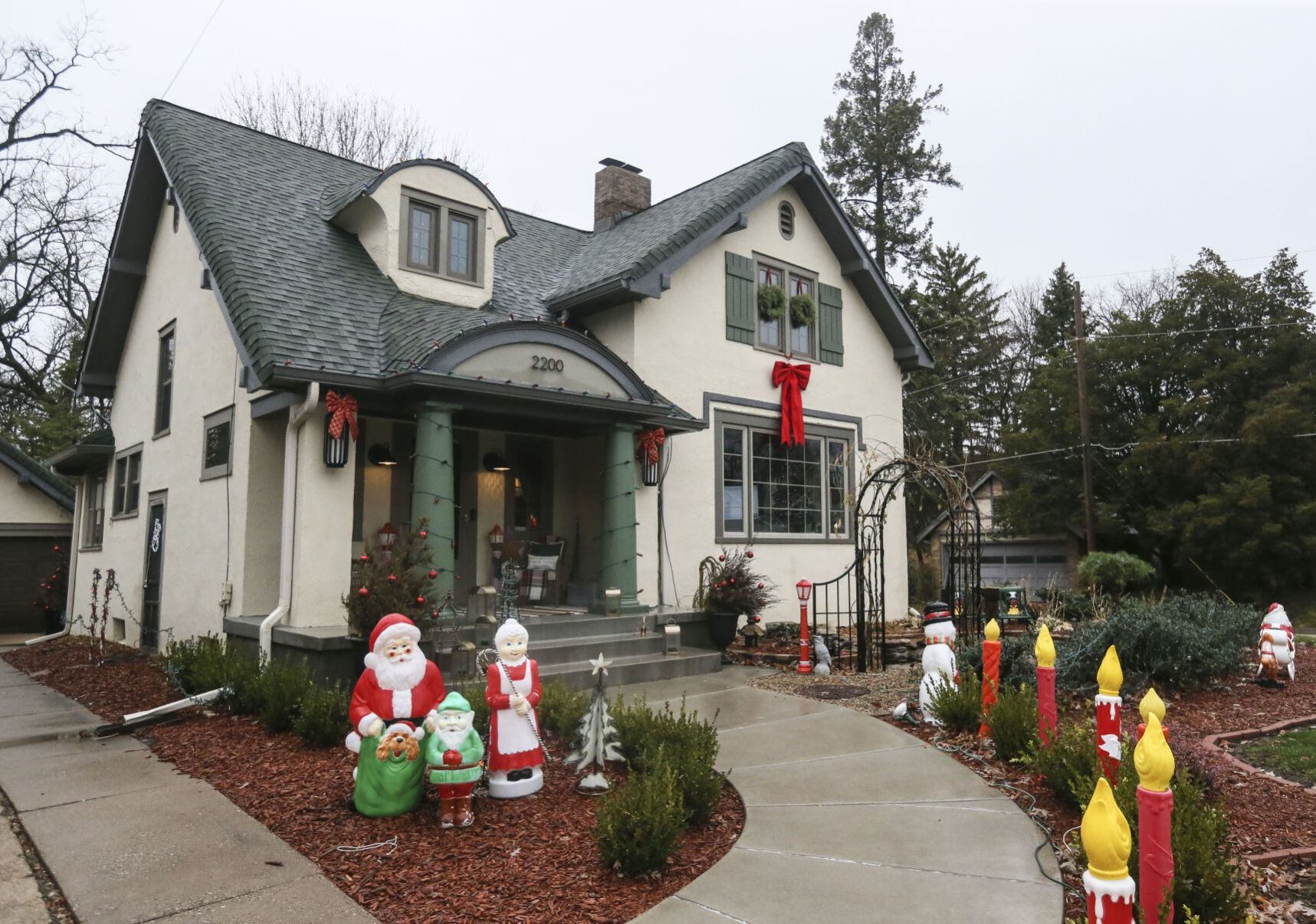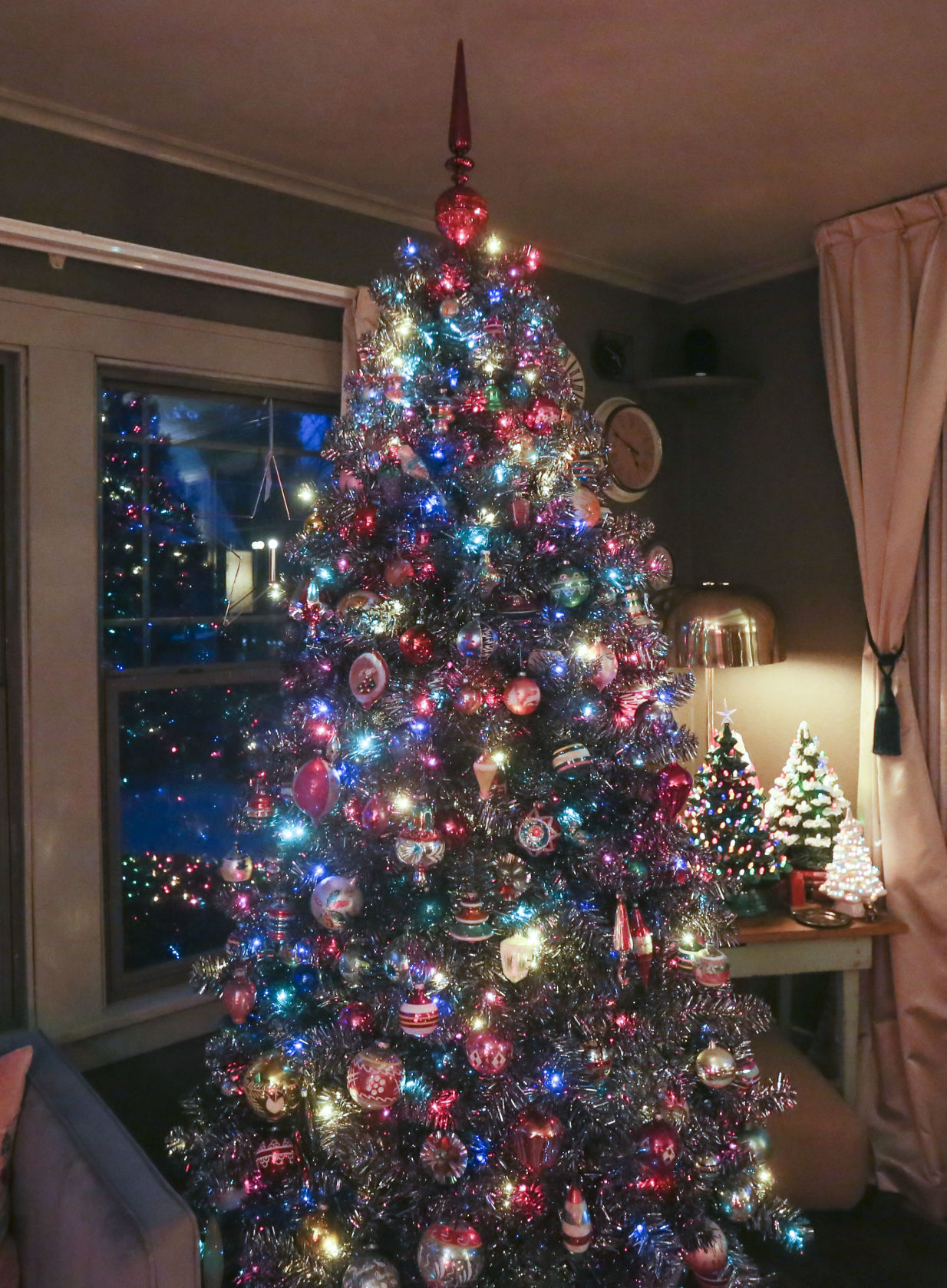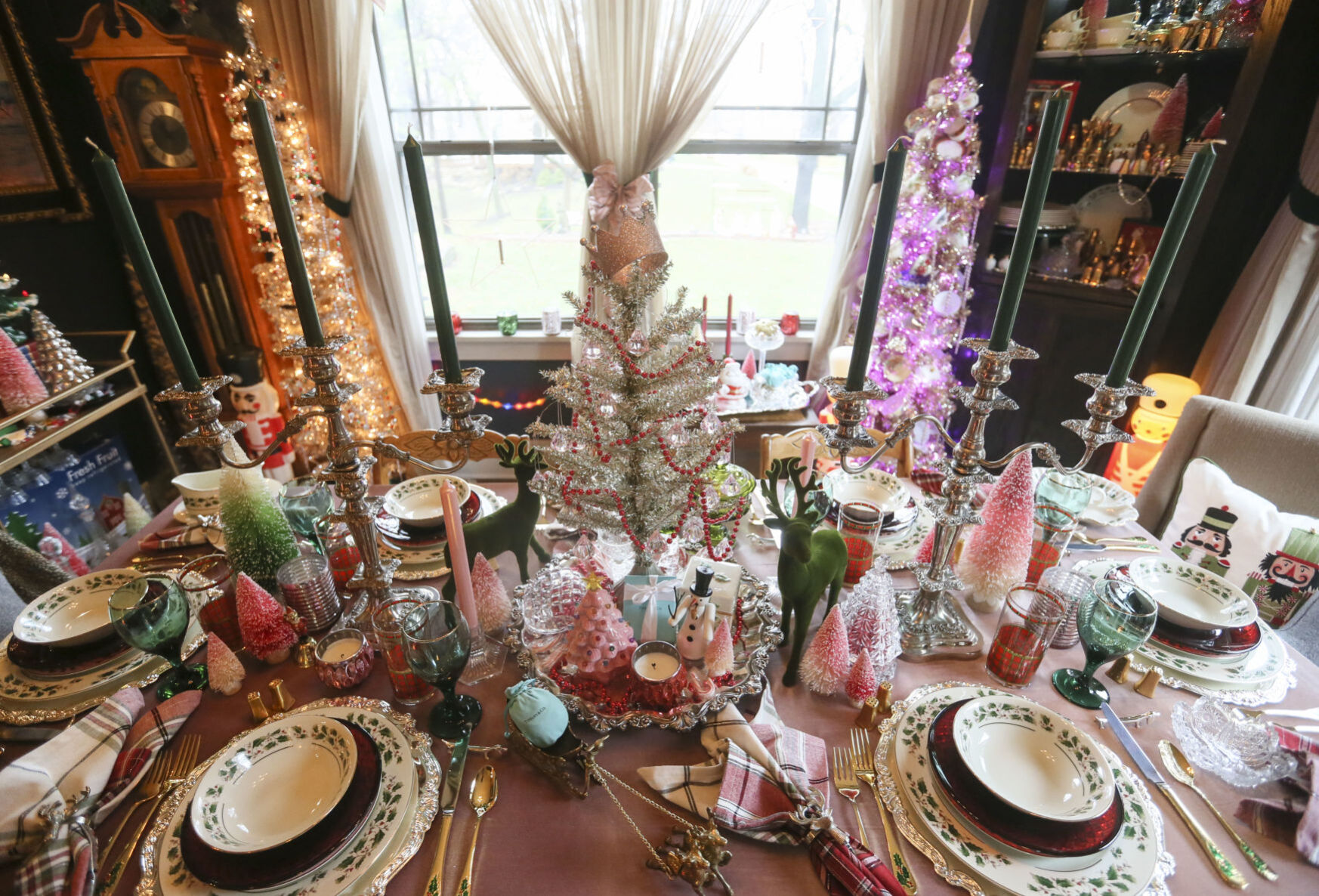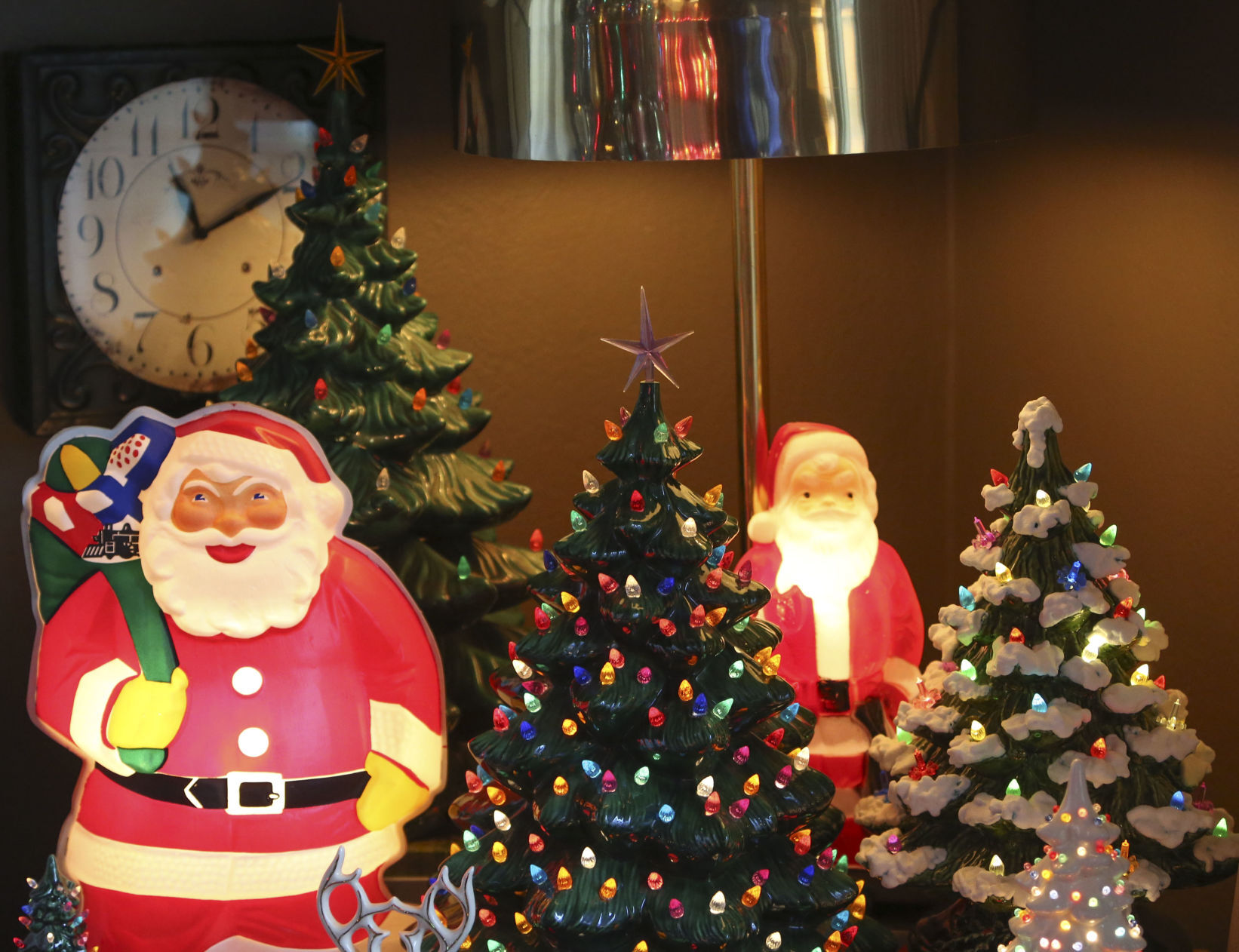 ALMA GAUL

You can see that right off as you drive up — blow mold candles line the sidewalk and lights outline the home's second-floor window and porch roof, then curl down the pillars and race across the holly bushes. Everywhere there are bows, wreaths and Christmas characters.
But that is nothing — nothing — compared to what's inside.
The Gleasons love to decorate, love to collect unusual vintage items, things with a story. In addition to a veritable army of blow mold Santas, their home is decorated with multiple artificial trees, 1900s Christmas cards, ceramic tabletop trees with lights, glass ball tree ornaments, candles in the shape of trees or carolers, tins, bottle brush trees and holiday-themed dishes, dishes, dishes.
"People ask, 'When are you done?'" Brent says. "I'm never done. There is isn't a room that isn't touched by Christmas."
The couple acquired their various collections by being ever on the lookout for items from the past, a passion they share. A fun day for them is getting lost in some out-of-the-way place in southern Illinois or Wisconsin, stopping at a thrift shop and scoring a find.