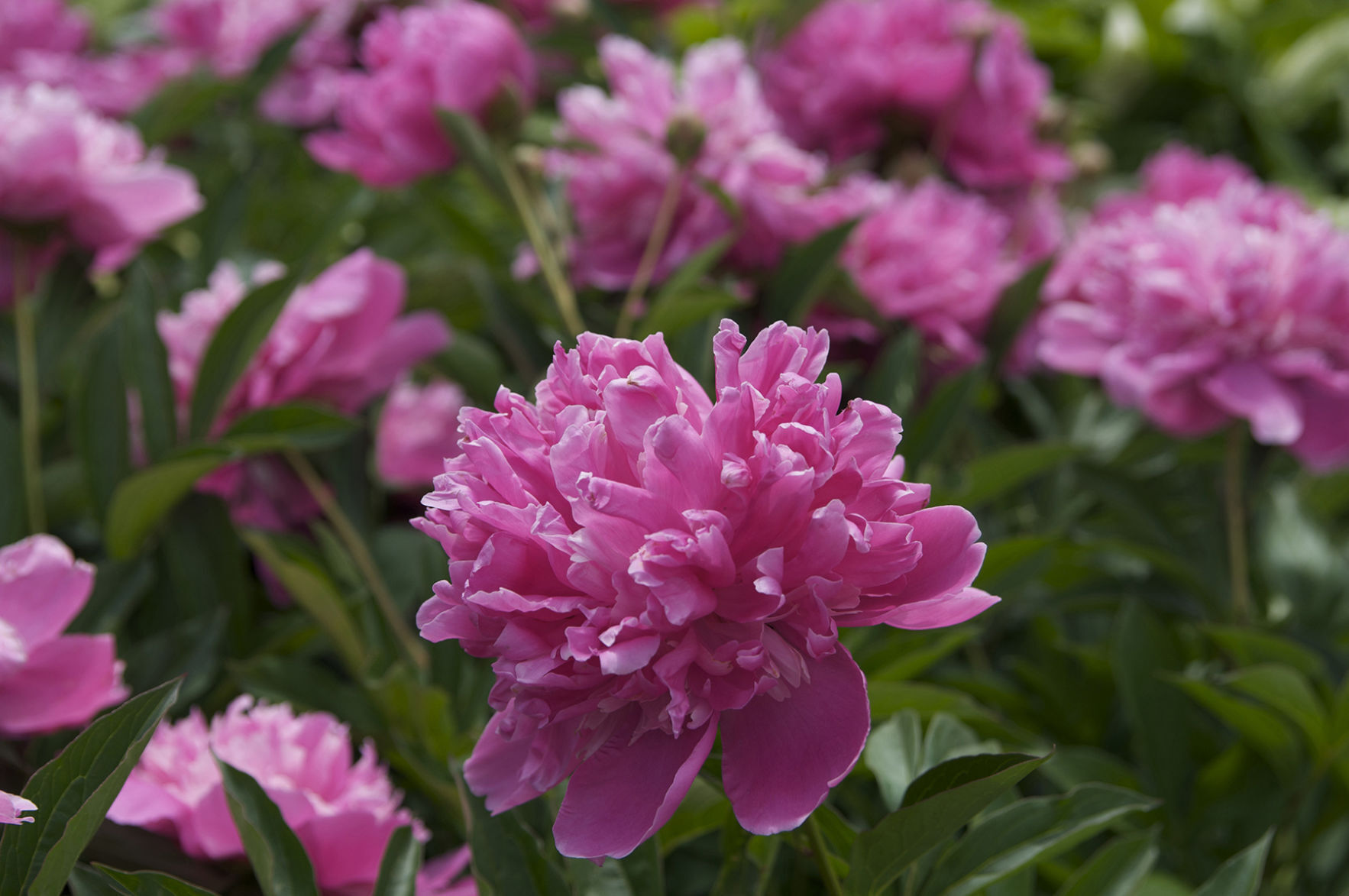 By Chip Tynan
Missouri Botanical Garden

Q • I have several peonies that were my grandfather's. I am considering a move to North Dakota this coming spring (likely April or May) and would like to take the bulbs with me. However, I have only ever dug them up in the fall, as I read that was the best time to move/divide them. If my move becomes certain, when should I dig the bulbs up in order to take them with me? If I need to dig them up before the actual planned move time, how should I store them?
A • Yes, if the move is still on, dig the bulbs up ASAP, as you never want to dig established peonies during the growing season. Replant them in individual pots and don't forget to label each pot. Perhaps the simplest way to store them overwinter would be to place the pots back into the holes you created by transplanting. The rim of each pot should be level with the existing soil grade.
Alternatively, the pots could be placed on the surface of the ground in a sheltered location where water won't collect, and surrounded by a wood chip mulch until you're ready to move.
Likewise, if you arrive in North Dakota before the spring soil can be dug, then place the pots in a sheltered location and mulch them once again until time allows you to transplant them at your new home.
Write to Chip Tynan of the Missouri Botanical Garden at [email protected] or Horticultural Answer Service, 4344 Shaw Boulevard, St. Louis, 63110.
Every week, we feature a St. Louis-area home to showcase, usually because of its great style; but sometimes, just being quirky earns it the distinction.