On the hunt for apartment Christmas decor ideas that won't totally take over your entire living space and use up all that valuable floor space? Well, we have you covered.  Just because you live in what sometimes feels like a shoebox doesn't mean you can't bring plenty of festive vibes into your home – you just have to be a bit more tactical about it. So to help you get inspired we have rounded up our favorite Christmas decor for small apartments to show you what you can do if you don't have a tone of floor space to play with. Sure, we have some Christmas trees in here, but don't worry if you don't have room for one of those, there are plenty of ideas if you are going treeless this year…
1. Go for a narrow (but still stylishly decorated tree)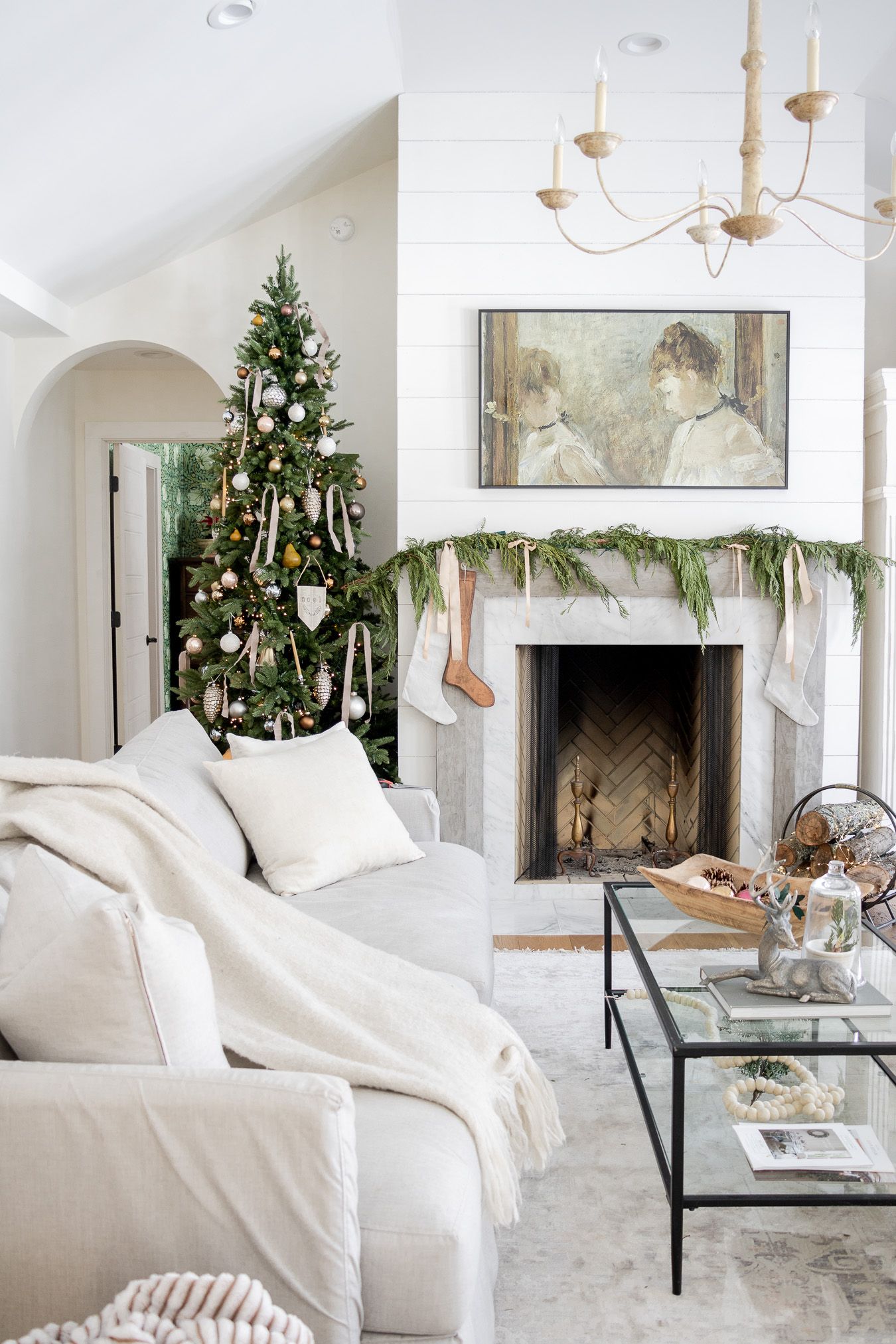 Narrow artificial Christmas trees are a style in their own right and not just for small apartments, but they are ideal for when floor space is tight. You can pick up these slim trees in most stores or order them online (check out Amazon for quick delivery) and you can cram on the lights and decs, it just won't stick out into your room as much as a traditional tree. 
2. Pick a snowy tree to keep the space light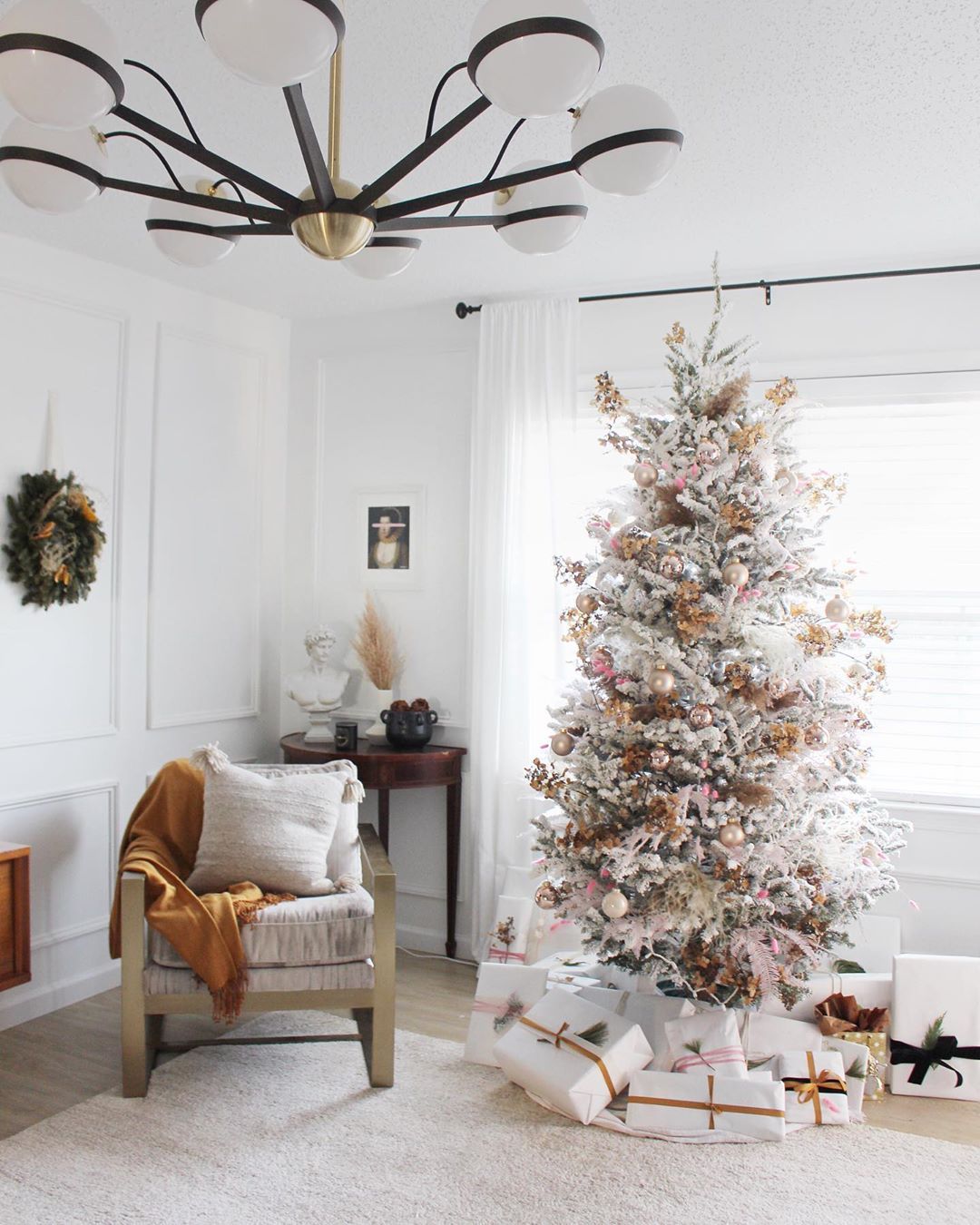 It's design 101 that you keep colors light in smaller spaces, and that goes for Christmas decorations too. Picking a snowy tree means you can still have all the festive feels but your tree won't feel like such a big part of your space. Decorate it with a neutral color palette – plus a bit of gold as it is Christmas and voila, it won't feel like you've walked into the wardrobe that leads to Narnia every time you open your apartment door.
3. Or go for a tiny tree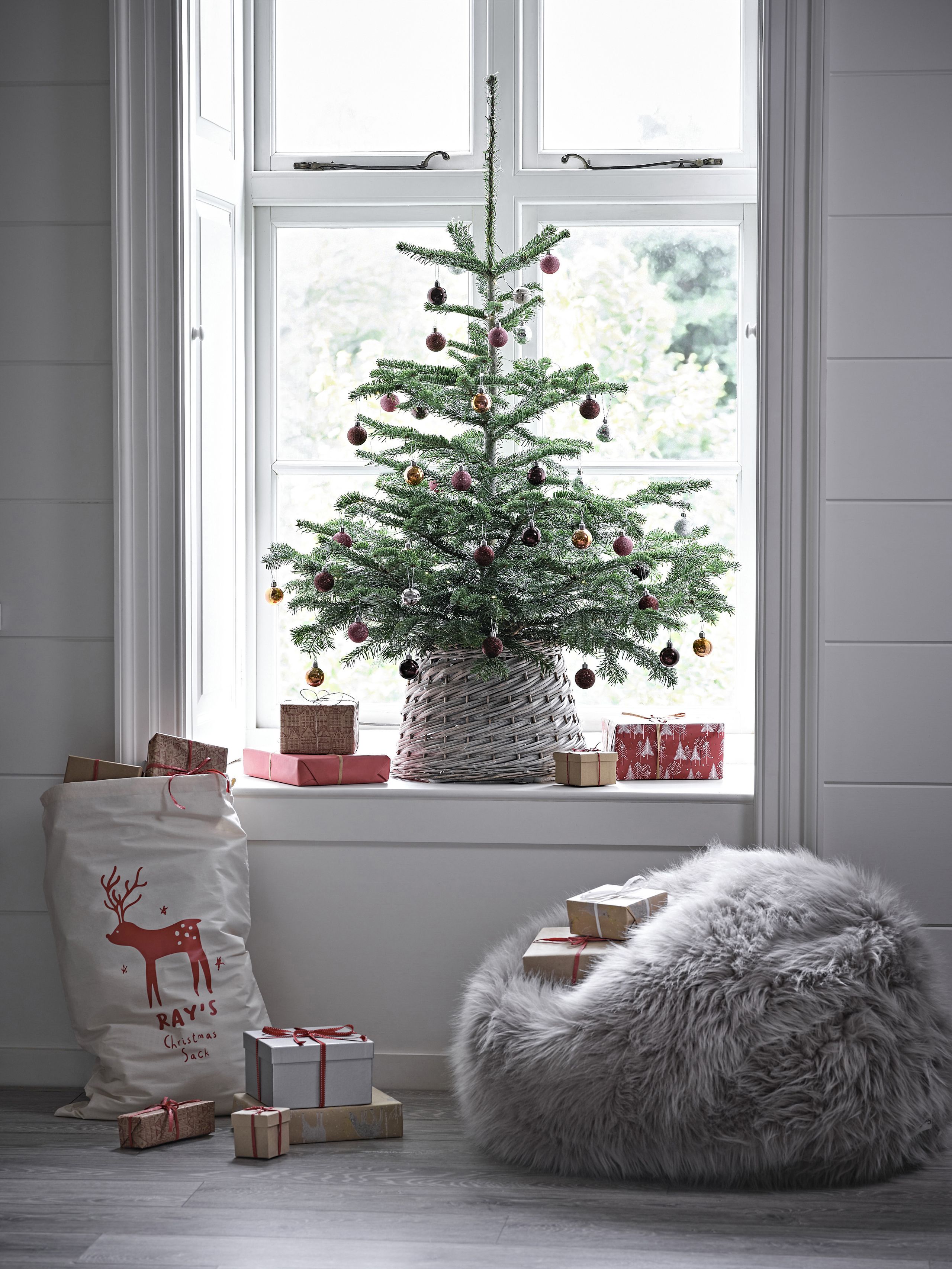 And if a full-sized tree is a no go for your apartment, pick up a mini one instead. Give them some height by putting them on a window ledge, a side table or a plant stand and decorate with some cute diddy baubles. 
4. Decorate your mantle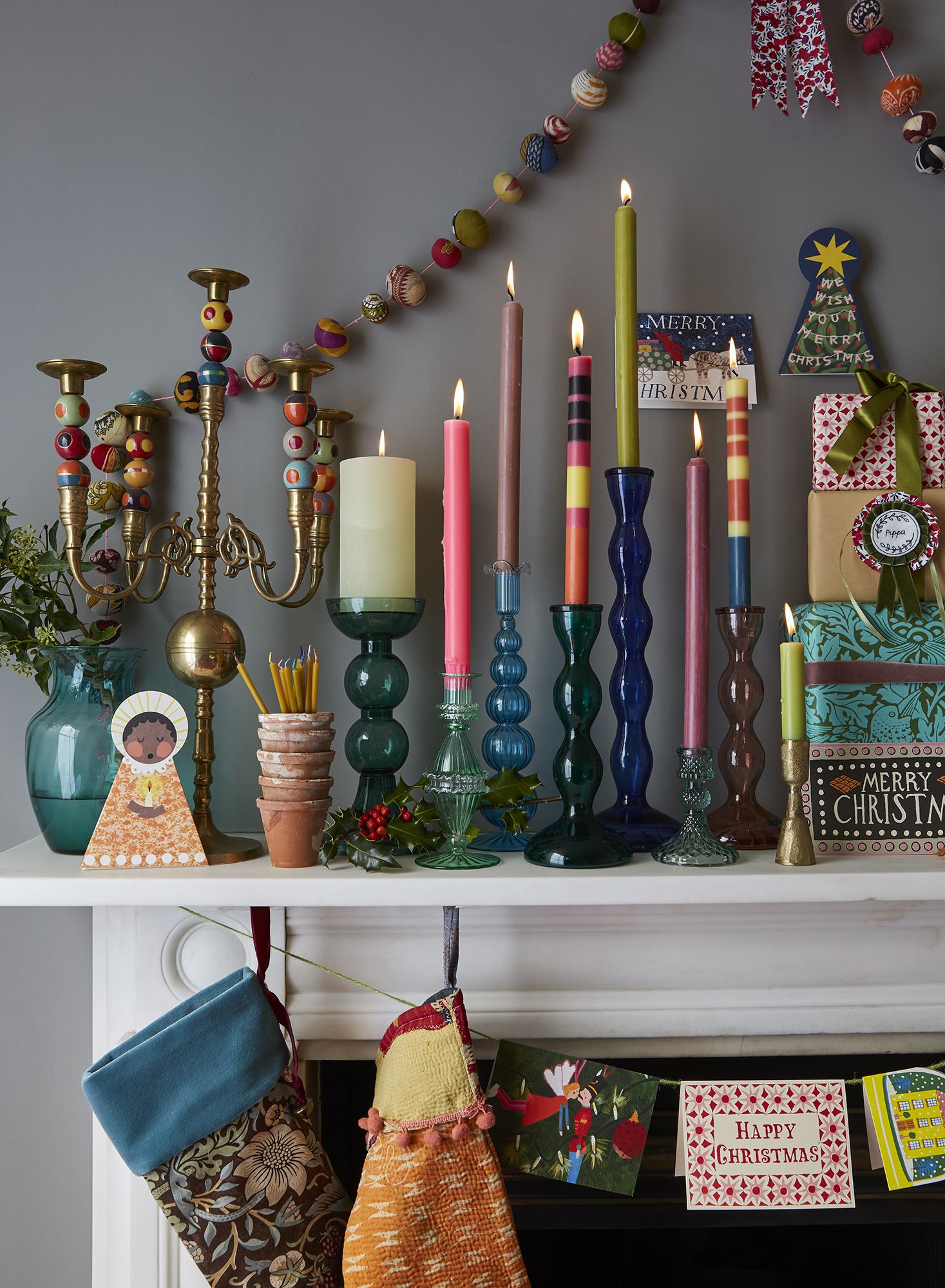 If you have been blessed with a mantlepiece in your apartment, make sure you decorate it! You could go for the traditional foliage and a garland or pinch this idea and create a cool display with funky candles. Candles have had a bit of a glow up this year haven't they, we have never seen more twisted candles, color candles and cute candles all over Instagram. Mix and match them to create a really cool feature that's perfect for small spaces. Check our Etsy for our pick of the best candles and candle holders.
5. Decorate branches as a tree alternative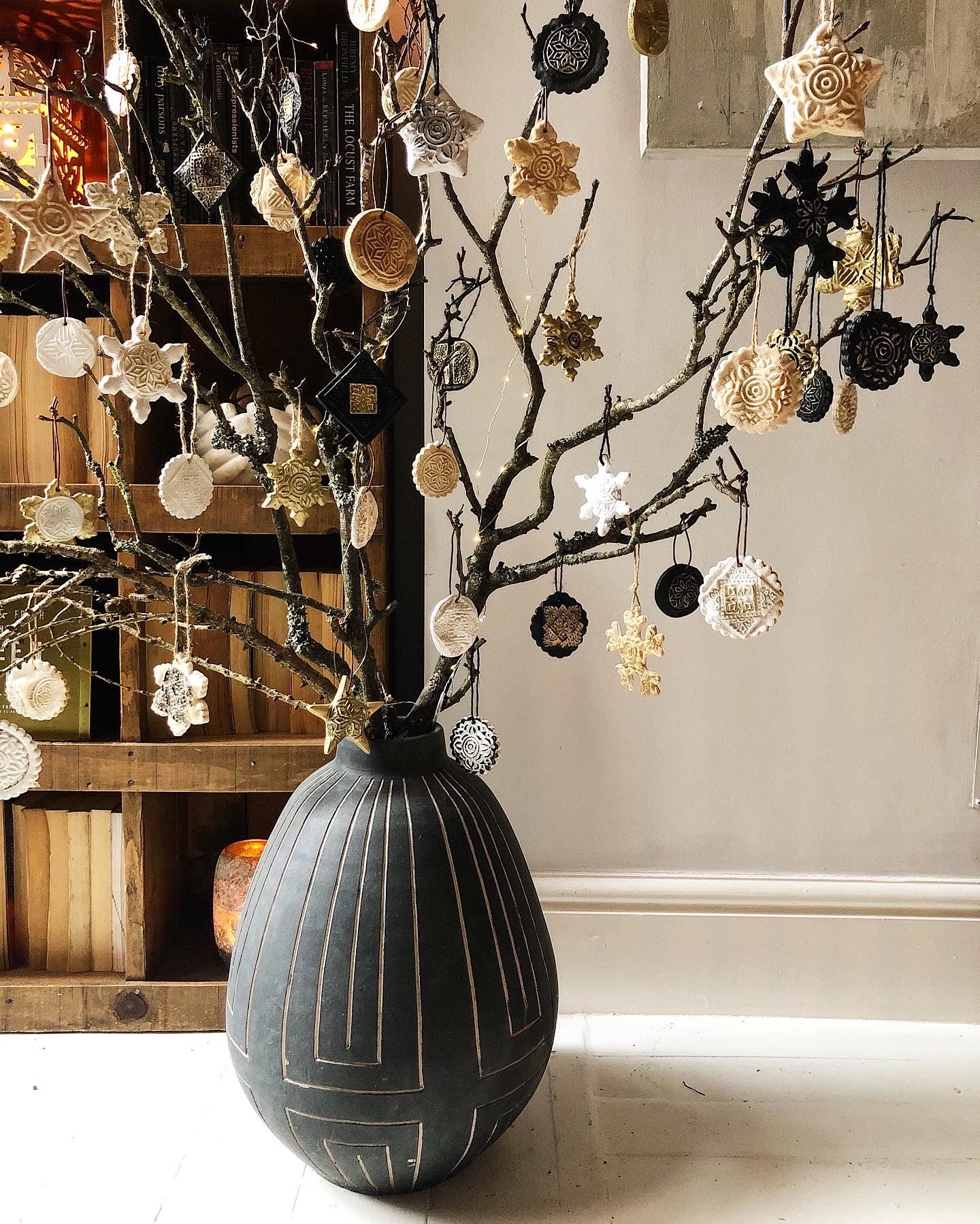 Another cute Christmas tree alternative that's ideal for an apartment is to decorate a vase of branches. Have a hunt around your garden or the local park for a good selection, pop them in your nicest vase and then hang some baubles from them.
6. Keep your Christmas decor chic and simple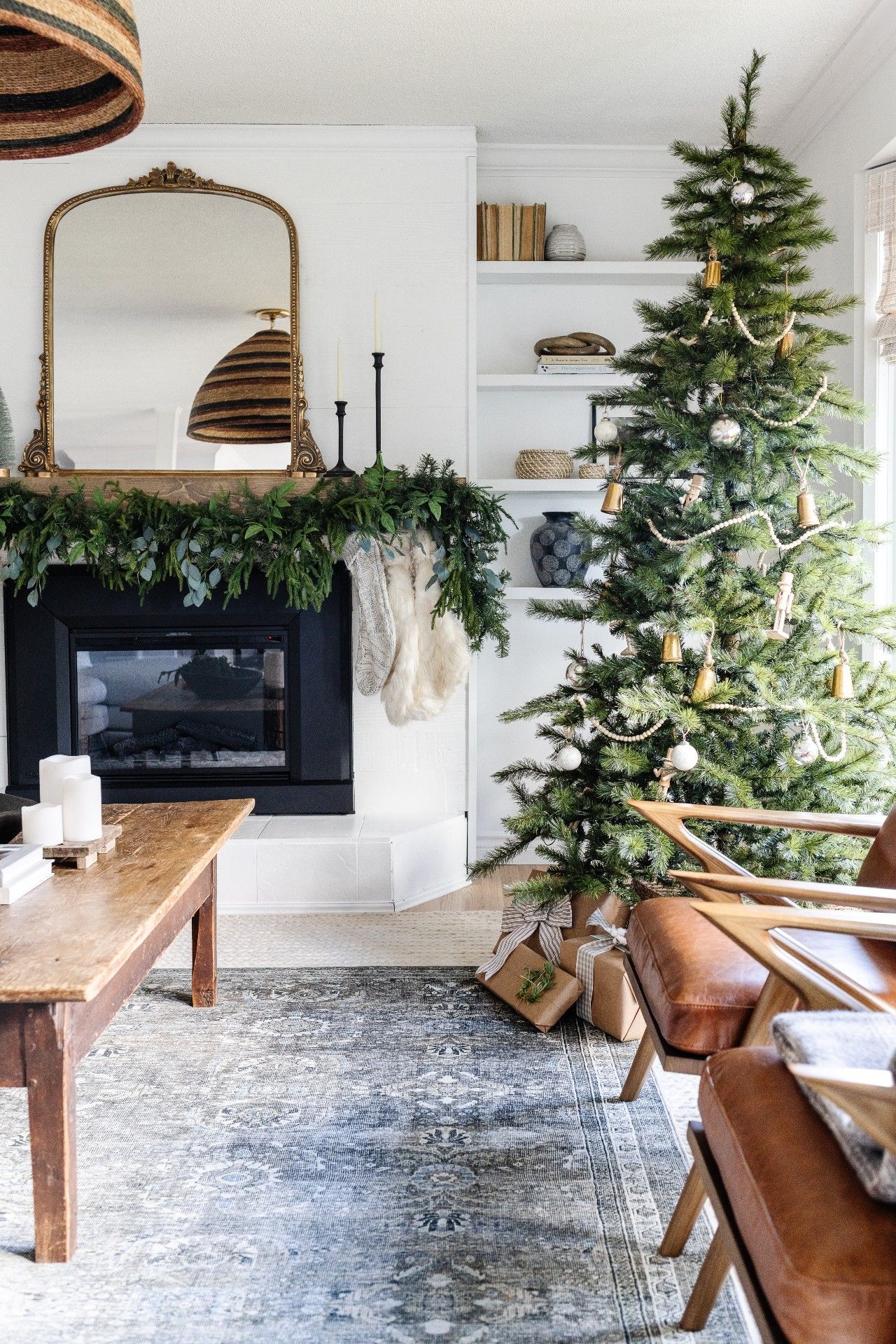 Obviously, if you want to go all our kitschmas this year then great, you do you, but just as with interior decor, going overboard on your Christmas decor can make a room feel instantly small so keep things simple and minimal. Pick a color scheme and stick with it, and if you do have room for a tree don't crowd it with decs just hang a few of your favorites and add plenty of lights. 
7. Decorate your furniture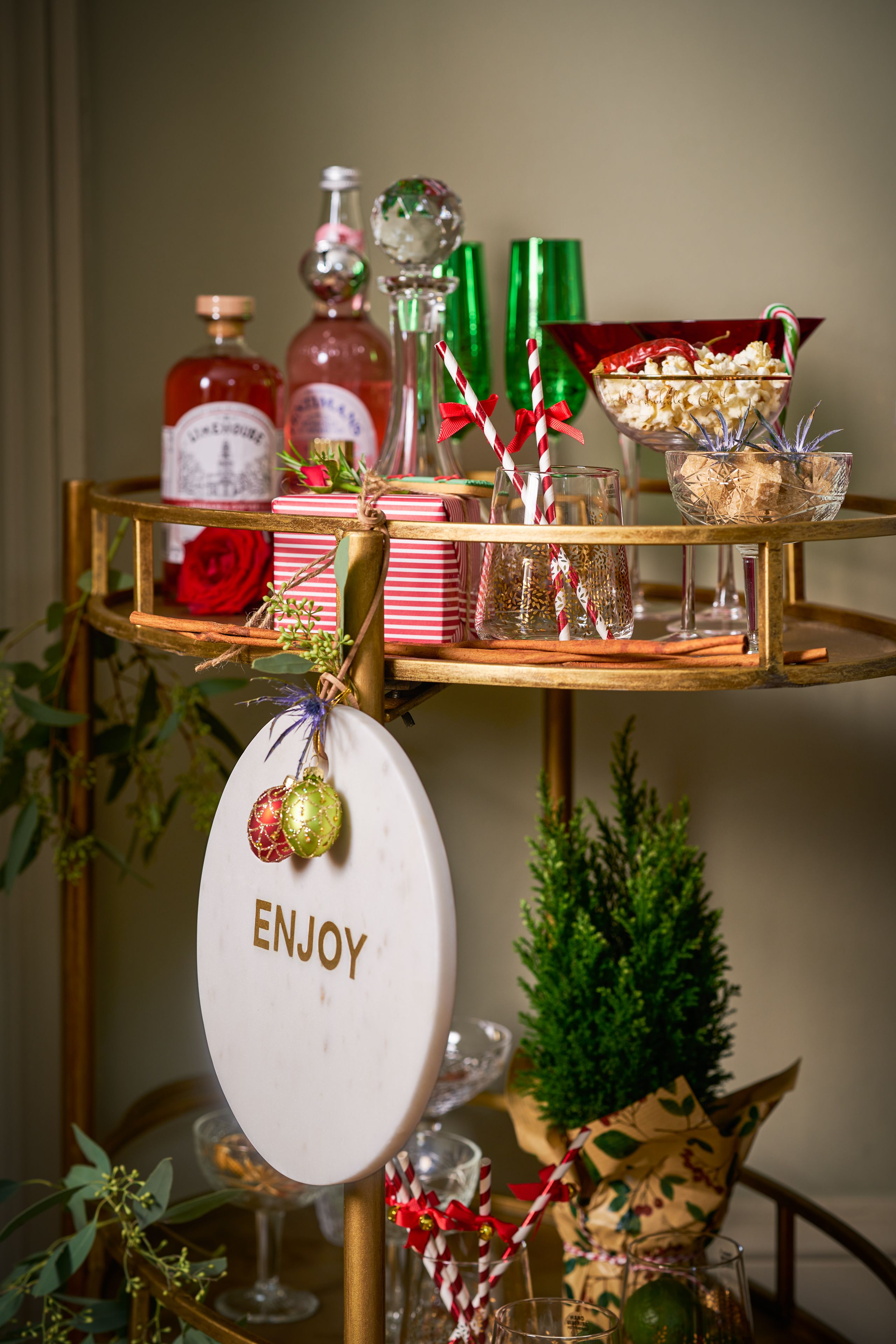 Oh, there's just something so festive about a bar cart that's all dressed up for the holidays. Pick out your nicest glasses to display, stock up on drinks that come in adorable bottles, and hang decorations off it too. This could even be the place you perch your mini tree. If you don't have a bar cart you can give other pieces of furniture a festive spruce – string some greenery over mirrors, hang decorations from your picture frames, decorate your shelves with fairy lights.
8. Add some festive vibes to your kitchen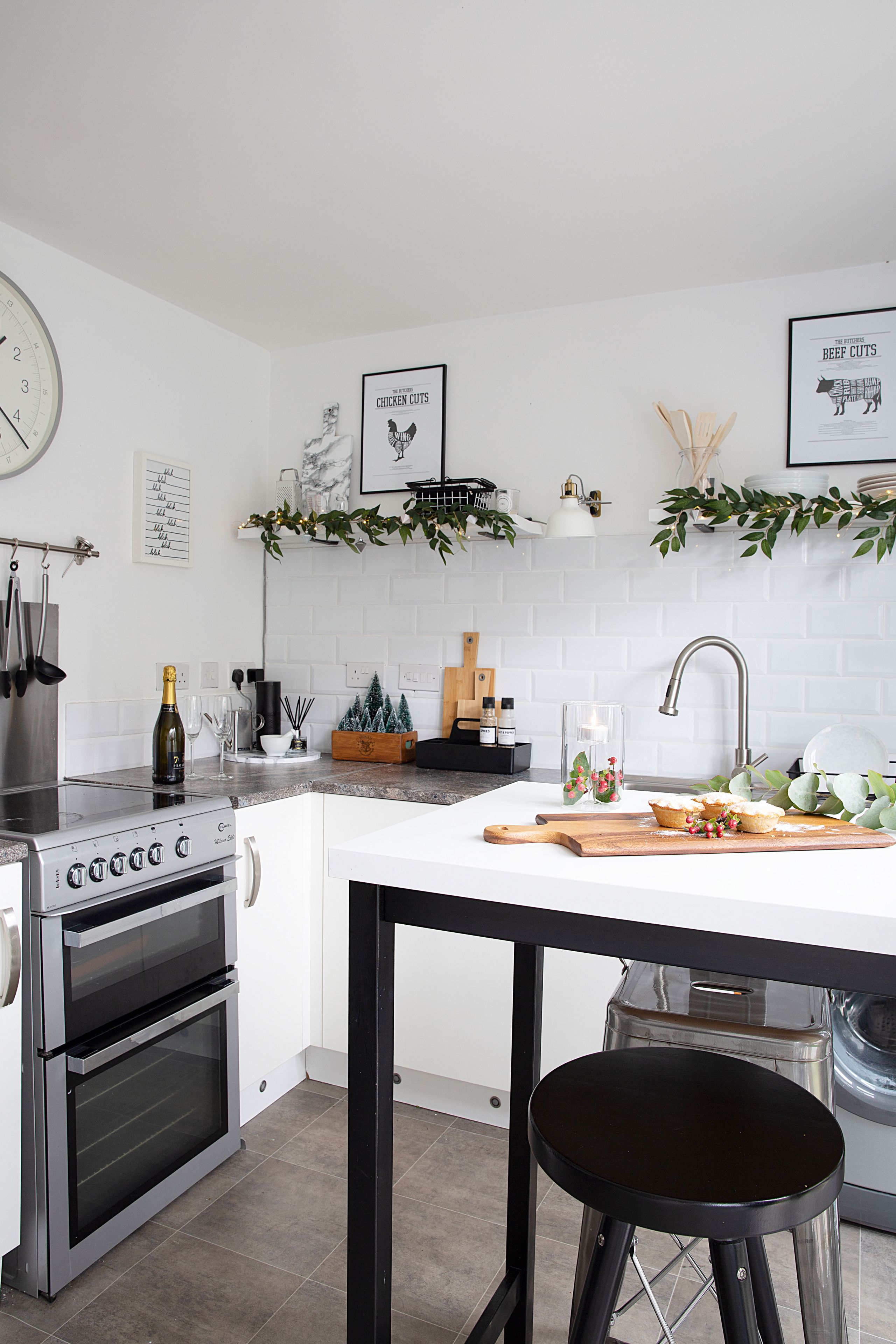 The kitchen can get a bit neglected when it comes to decorating for Christmas, but when you are limited for what you can do in your apartment, bringing the festive vibes into the kitchen is a must. Just string a garland around the cupboards, throw up some fairy lights and you are done – festive feels that take up zero room. 
9.  Switch up your cushions for Christmas cushions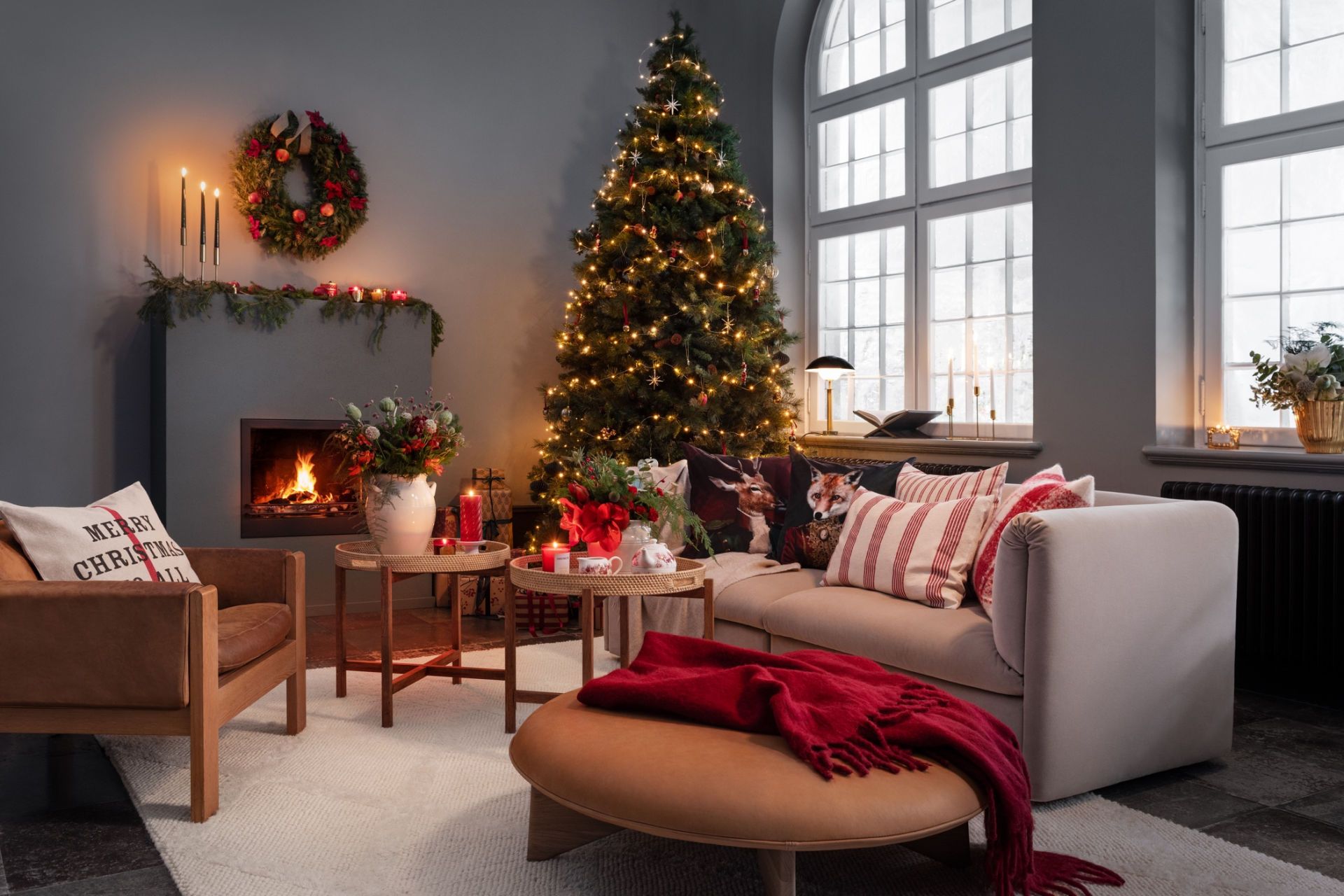 How long does it take to change some cushion covers? A minute? Two minutes? Whatever, we think just changing your cushions with the seasons is a really quick and easy way to make your apartment feel instantly more festive. And if you aren't a big fan of the overtly Christmas cushion, then check out H&M's range – subtle but festive enough to make a difference. Oh and again, great if you have a small apartment. 
10. Make your Christmas cards your decor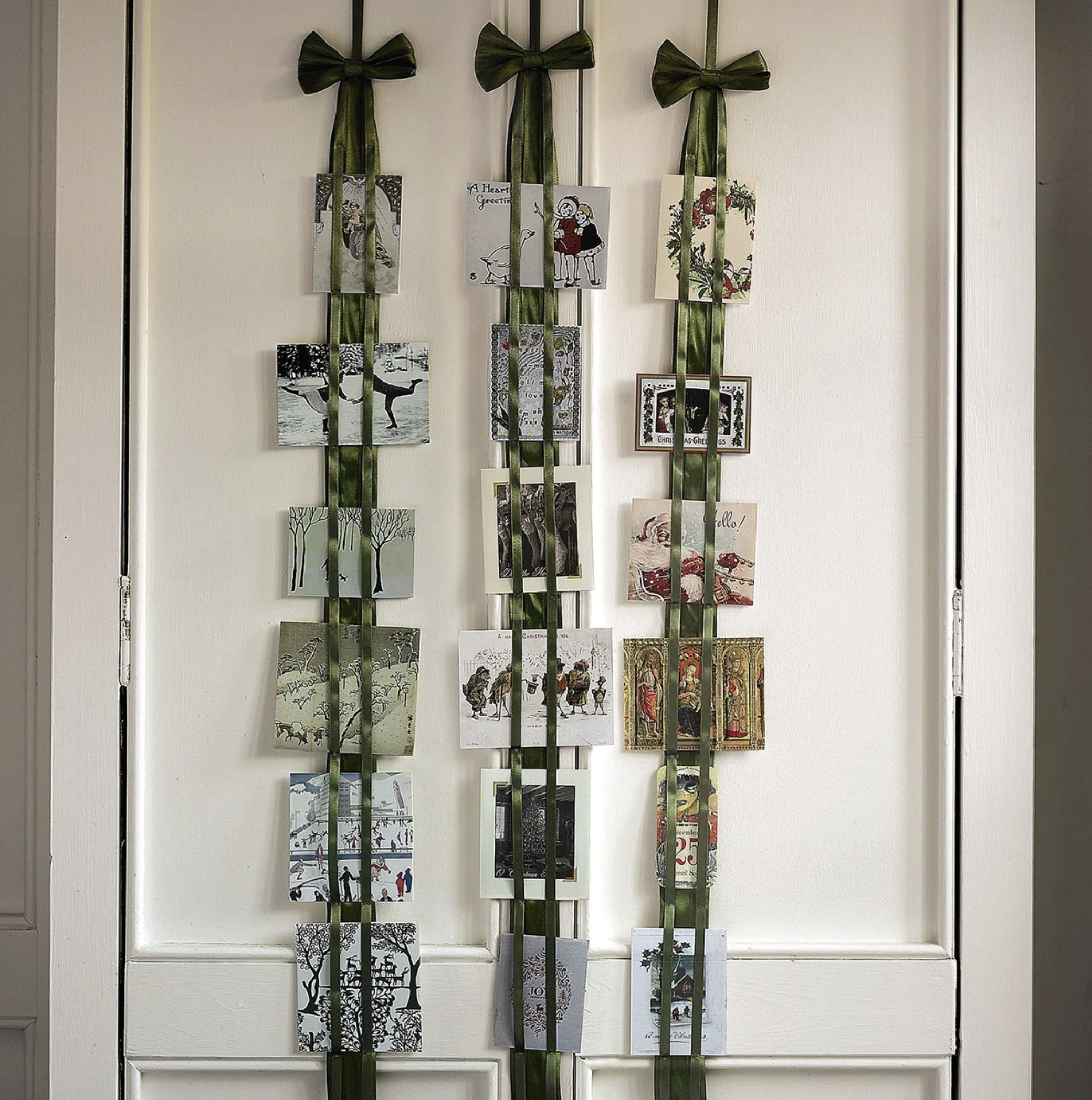 A ton of Christmas cards + a small apartment = a whole load of clutter you could do without. So why not turn them into a Christmas decoration? String them up around the house, clip into your garlands or copy this Christmas card display idea and hang them from pretty ribbons, sorts the problem of where to keep all the cards, and looks pretty too!