Country style, farmhouse vibes, rustic decor, we are all about these aesthetics all year round, but at Christmas time especially we love to bring this ever-popular style into our homes. For us that means, all the plaid ribbons, all the paper chains and all the homemade decs to create a lovely, cozy feel to your home over the holidays. 
Our fave place to find gorgeous farmhouse Christmas decor ideas? Social media of course!  We love to see how all of you have been decorating your house for the festive season, so we had a scroll over on Instagram and Facebook to get inspired…
1. Keep it rustic with plenty of texture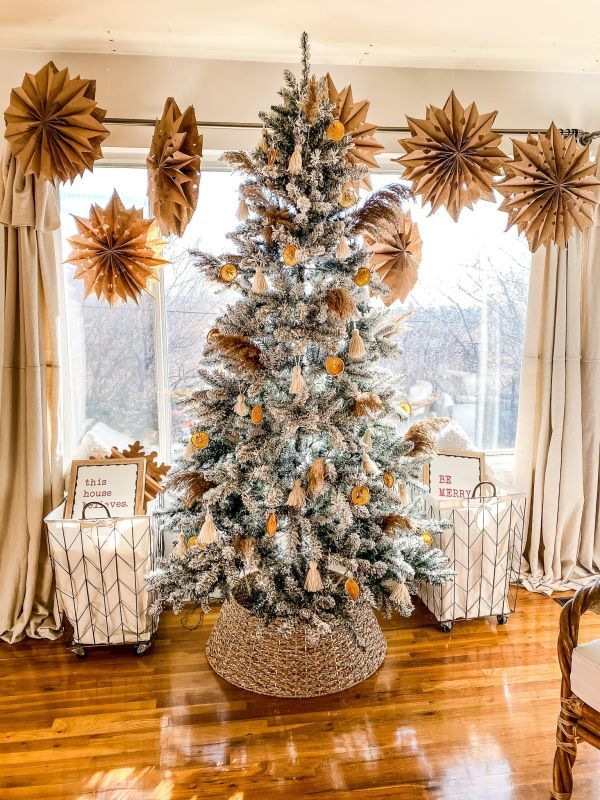 A simple, warm, brown and orange color scheme is a classic and works perfectly if you want to go for a rustic, farmhouse feel with your holiday decor. The handmade tassels on this tree give it plenty of texture, plus if you look closely you'll see there is dried pampas grass mixed in with the evergreen to add even more warmth. The look is finished off with some homemade paper stars and dried oranges (both super simple to make in an afternoon).
2. Decorate your tree with homemade decorations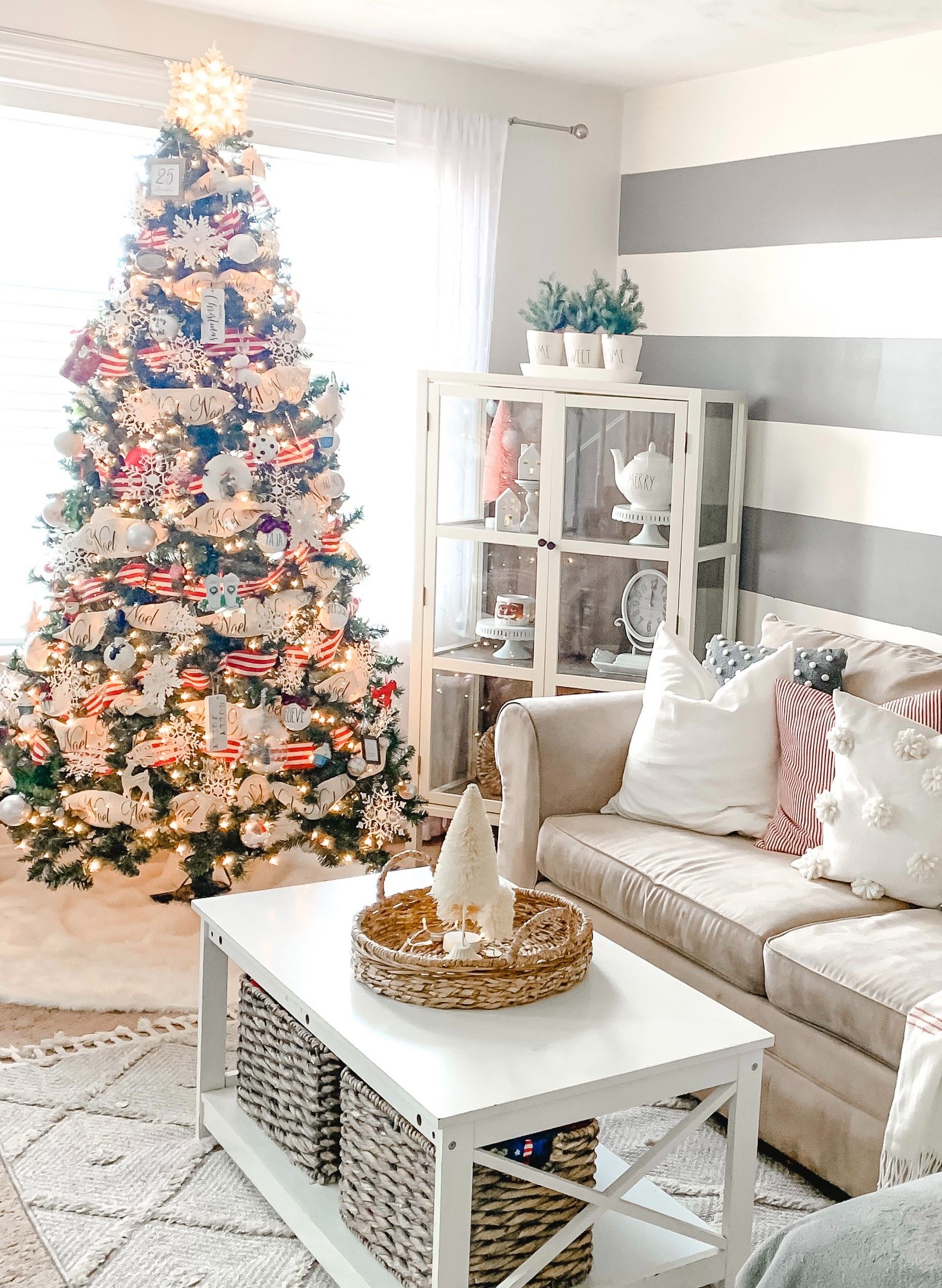 The easiest farmhouse Christmas decoration out there – paper chains. String them up all over your home for a proper nostalgic feel and wrap them around your tree as a garland for a pop of color.  
3. Add in some classic plaid touches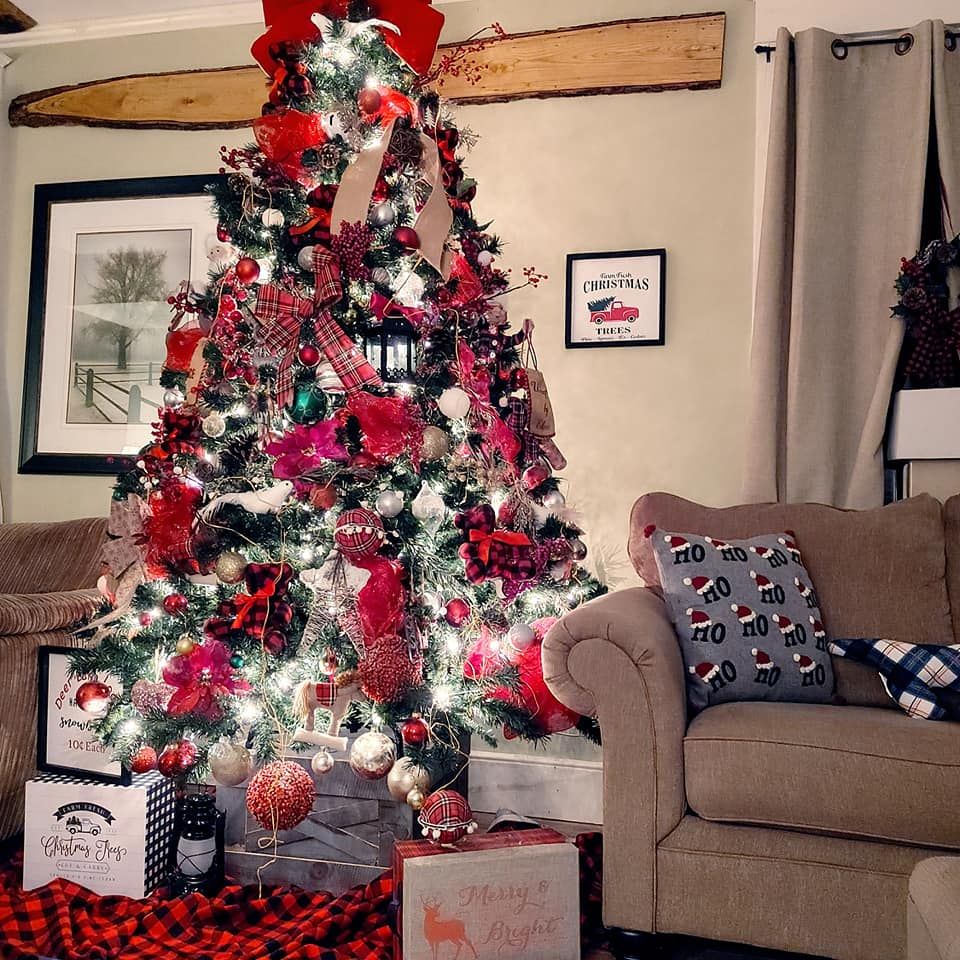 When it comes to creating a farmhouse Christmas tree, plaid is a must! Simply tie ribbons to the ends of some of your branches for a charming, vintage-inspired look. Mix with red, green and white ornaments plus extra berries and burlap decorations to complete the classic style. 
4. Squeeze a Christmas tree into your bedroom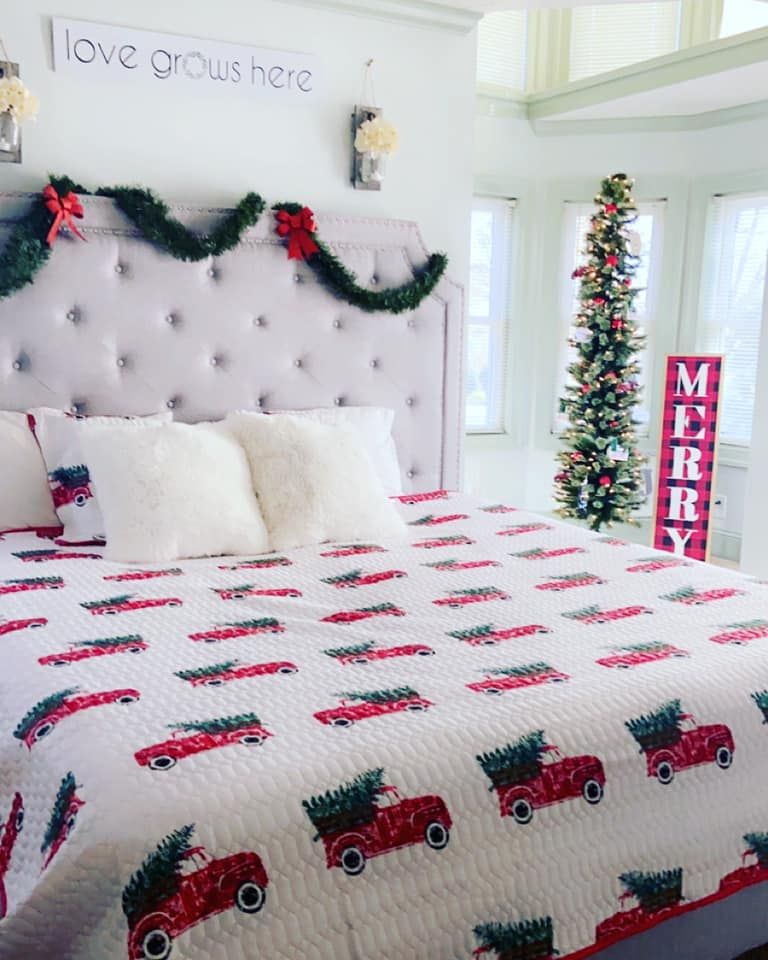 And of course, you should bring some of those rustic Christmas vibes into your home. We love the red white and green theme in this bedroom, and you just can't go wrong with the classic tree on the roof of a car motif can you? If you haven't got room for a tree, don't worry if you can still create that farmhouse feel by stringing a garland with some bows tied to it over your headboard and switching out your bedding for something more festive.
5.  Decorate the kid's room with a fun rustic style tree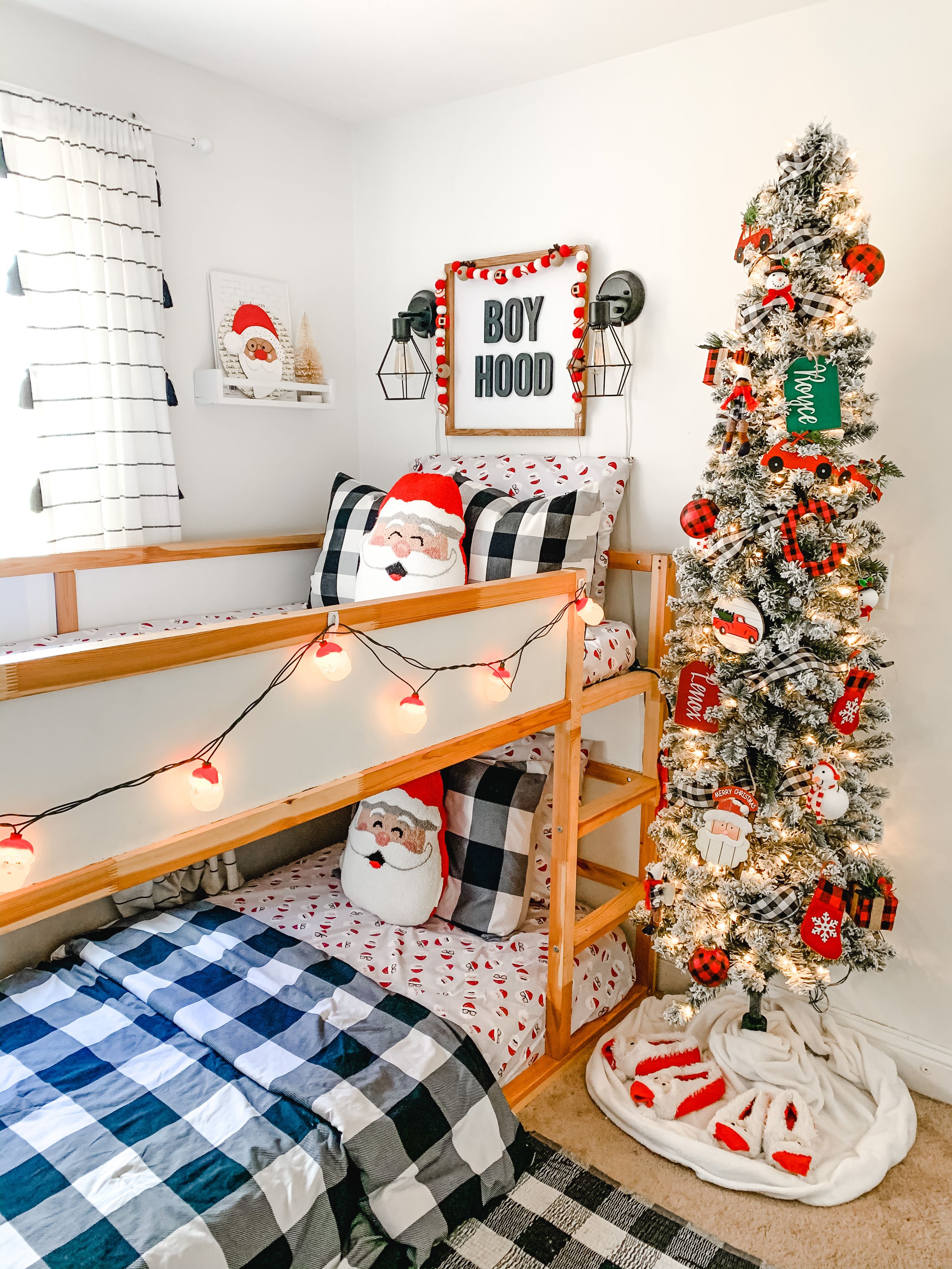 And don't forget the kid's room! Again, plaid is a key part of this look– get some thick wired ribbon and wrap it into the depth of your tree, pair with some fun decorations and vintage style name tags to make it even more personal. Decorate the rest of the room to match too with Christmas bedding and extra fairy lights.